"Tell me about your work." "What do you study?" "What's your research?"
Simple-sounding questions, but for graduate students and faculty, they can be tough to answer succinctly. Indiana University experts like Tatiana Kolovou can help.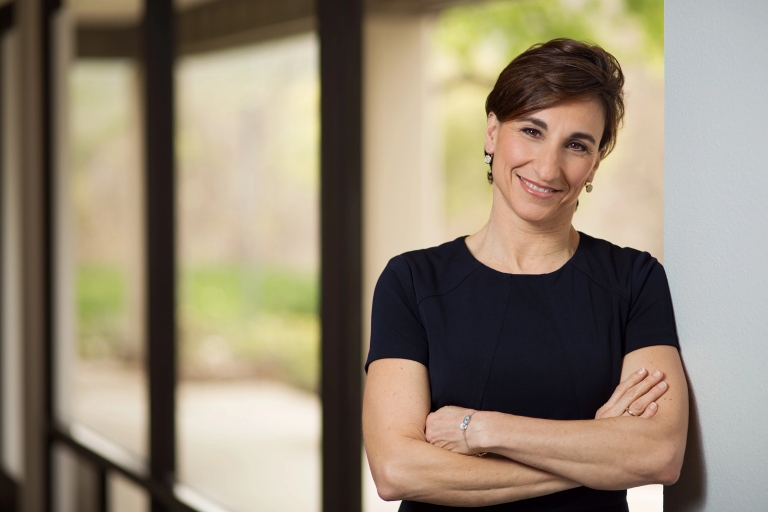 A senior lecturer in the Department of Communication, Professional and Computer Skills at the IU Kelley School of Business, Kolovou also offers courses on business communication and effective cross-cultural communication through LinkedIn Learning. Recently, she's co-led two Communications Bootcamps for IU postdocs and Ph.D. students along with strategic communications expert Dave Yewman, co-founder of elevatorspeech.com and co-author of "Weekend Language."
Whether you're preparing a talk, heading into the job market or just getting ready to answer questions from relatives around the Thanksgiving table, here are Kolovou's top tips for preparing your best answer.
Know your audience
"Strive to have a good understanding of who is on the receiving end of your information, so you know how simple or complicated you can be," Kolovou said. "Be ready to adjust and change as needed. Connect to your audience, and make your conversation easy and palatable to understand.
"If you're giving a talk, for example, even if one person in the room may not know acronyms and such that you are using, you should simplify to that person's level. Set the context and get everyone on the same page."
Have a hook
"Think of something to describe what you do that will stick with people," she said. "For example, I met someone who was creating a meditation app; his hook was, 'I create the monk in your pocket.' Someone studying everyday life and technology said, 'It all started with my 87-year-old grandmother saving my father's business by selling 5,000 plastic bags on the streets of Guatemala.' Think of an opening that's engaging, interesting and short."
Tell a story
"Use simple language and just tell someone what you do," Kolovou said. "In his book 'Weekend Language,' Yewman makes the good point that on weekends, we're all storytellers, as opposed to the way we talk when we are at work. People remember stories told in simple, easy-to-understand language. Nobody says 'hence' when they're telling a story! Make the effort to sound natural and conversational."
Look engaged
"Make direct eye contact. If you're in a virtual meeting, put a Post-It note right by the camera so you know where to look to meet people's eyes, and show more than just your face on the screen," she said. "In all cases, look connected and enthusiastic. When you're talking about your research, you're talking about your 'baby,' so exude that level of enthusiasm and animation.
Practice, practice, practice
"Effective speaking is a skill, and like any skill, the more you do it, the better you get. So find ways to practice your story and get feedback. For example, the Orai mobile app offers instant feedback on your recorded speech to help you improve your techniques."
Lauren Bryant is associate director of research communications in the Office of the Vice Provost for Research.