The end of 2020 is in sight, but I know we will feel the effects of 2020 for years to come. What began as a celebration of the Indiana University Bicentennial quickly morphed into something else, something uncertain. A pandemic upended our social and work lives, demoralizing acts of racial injustice led to international protests for racial equality, and a contentious election cycle has electrified our nation.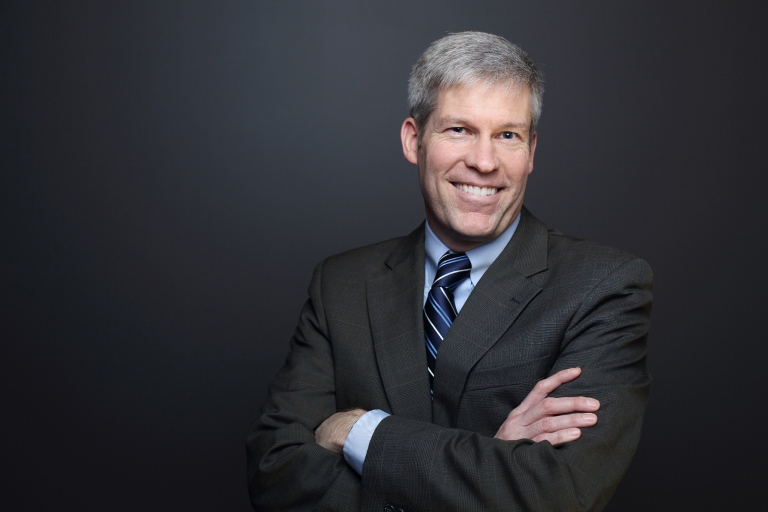 I want to acknowledge everyone at IU who has weathered all that 2020 has presented them with – no small feat, as you know. I also want to share some vital resources to support your well-being and some that may help you remain engaged and keep growing at this time.
IU's employees have repeatedly shown their resiliency through the sustained response to the COVID-19 pandemic. The IU community has committed to protecting each other from illness, and a great many of you worked tirelessly on behalf of the university to ensure IU continues its mission.
Whether you performed work on campus or transitioned to working remotely, your collective efforts have been instrumental to our success despite historic challenges. Many of you have done this while balancing caring for others and isolation from friends and loved ones in an environment where simple tasks like going to the grocery carry a heightened sense of stress and anxiety. Thank you for proving once again that IU's employees are its most important asset.
Amid the pandemic, the public outcry against racial inequity and injustice further illuminated how we must look inward to build a more equitable community. It is vital to be informed about the historical and current issues regarding racial injustice and inequity in our country and our institutions. I urge everyone to listen and learn about the experiences of others and practice empathy.
You can start by attending a diversity workshop or training session hosted by the Office of the Vice President for Diversity, Equity and Multicultural Affairs. Taking time to learn more will give you a better understanding of the challenges faced by fellow members of the IU community, and it will help us craft a more inclusive institution moving forward. All units at IU should be looking at their policies and practices to understand if there is hidden or implicit racial bias, even where there seems to be equity on the surface. Human Resources is beginning this process and is committed to looking at every facet of our work.
Supporting the well-being of the IU community
How we live and work has changed, and we have all responded differently. Human Resources is continually developing and sharing a wide variety tools and resources to help you manage life's stresses while caring for the well-being of yourself, your family, the IU community and the communities where we work and live.
Given the daily stresses and uncertainty that we are subject to, effectively coping with stress and practicing self-care cannot be taken for granted. I encourage you to take advantage of Healthy IU's extensive collection of educational information, online seminars, videos, classes, activities and support to focus on your well-being.
Stress can quickly develop into more complex problems. I want IU employees to know that they and their household members have free, confidential, 24/7 access to on-demand mental health support when it is needed. The SupportLinc employee assistance program offers support for anxiety, relationship problems, grief, substance use, work-related stress and much more. They also offer expert referrals and consultations for legal, financial or family matters.
If you feel you need professional assistance, do not hesitate to reach out for help. Call 888-881-LINC (5462) to speak to a licensed counselor now.
Strengthening engagement and growing together
I recognize that supervising and working together while so many are working remotely can be challenging; this is where the work we have done in building an engaged workforce will prove beneficial. Having a strong foundation of leadership skills to fall back on is also invaluable at times like these.
For those who lead at IU, using the Four Simple Actions is a quick and easy way to create more connections and enhanced engagement with the employees they supervise. If you aren't aware of the Four Simple Actions – or if you need a refresher – this is a great time to check them out. As the name describes, they are simple even when adapted for working remotely.
One way the IU community can continue to thrive is to keep growing and developing. Human Resources made LinkedIn Learning available to all IU staff, faculty and students so you can focus on your personal and professional development when it is most convenient for you. It's available at One.IU, and we have even curated learning paths for essential IU initiatives, such as diversity, equity and inclusion.
Human Resources is preparing to launch a new way to help you grow and plan your career at IU in February. Following years of universitywide collaboration, the Job Framework Redesign Project is nearing completion. It will introduce a simple, consistent and transparent job framework and tools to help you map out a rewarding career at IU. Your job duties and base salary will not change; how you explore careers at IU will.
Human Resources remains committed to supporting the IU community in achieving its goals despite the adversities we may face. Years from now, when I look back at 2020, I will choose to remember how IU rose above the challenges set in front of us to build an even stronger community. I believe we will emerge from this time with a renewed appreciation of what it means to be part of a larger community and a valued member of the Indiana University community.
John Whelan is IU vice president for human resources.