As the holiday season rapidly approaches and COVID-19 cases across Indiana and the country surge, public health experts are pleading with people to stay home as much as possible. That includes avoiding in-person holiday shopping, which has the potential to further overwhelm contact tracers and hospitals.
"What we've seen is mask use varies even though there's a statewide mask mandate," said Shandy Dearth, director of undergraduate epidemiology education at the Indiana University Fairbanks School of Public Health at IUPUI and principal investigator of Marion County COVID-19 contact tracing. "That's a concern. That's a science-driven fact that a mask can prevent transmission."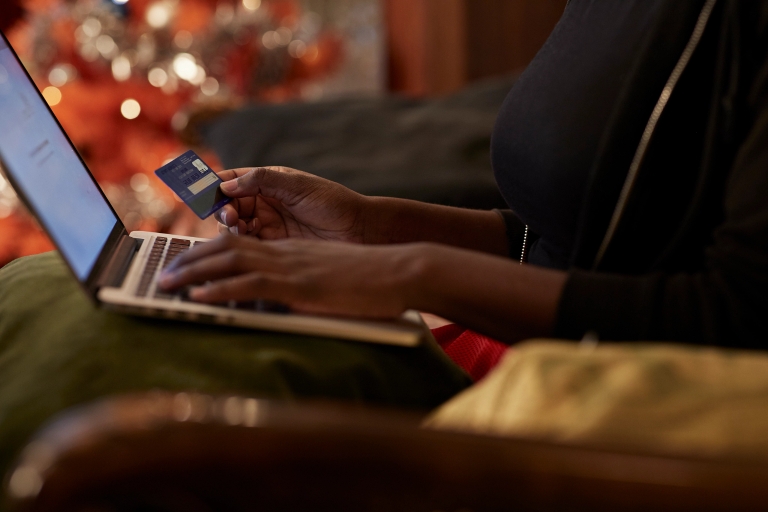 Dearth said there's always an increased risk of exposure when being indoors with other people. Contact tracing can be especially difficult when someone who is COVID-19 positive has visited a high-traffic public place. That person doesn't know everyone else they've been in close proximity with while browsing or waiting in line for long periods, which makes it nearly impossible for contact tracers to identify all close contacts. A close contact is someone a person infected with COVID-19 has been within 6 feet of for at least 15 minutes over a 24-hour period.
"Transmission is high enough now that you should just assume if you're going out you are being exposed," Dearth said.
Luckily, there's no need to shop in person to take advantage of holiday sales. John Talbott, director of the Center for Education and Research in Retailing at the IU Kelley School of Business in Bloomington, said the largest difference compared to past shopping seasons will be the amount of sales taking place digitally. Many retailers have already experienced a growth in e-commerce during the pandemic and responded by adjusting their shopping experiences. Curbside pickup for online orders, for example, has become a huge part of some retailers' business.
"The store has sort of extended to the outside of the shopping center," Talbott said. "Some retailers, as much as 70 percent of their sales are taking place from a mobile device."
More local businesses are also offering different shopping services as a result of the pandemic, giving people an opportunity to safely support them during Small Business Saturday on Nov. 28 and the rest of the holiday season. Talbott said the final quarter of this year is especially critical for those retailers, who rely on holiday sales for up to 45 percent of their business.
The shift in where sales are taking place means many retailers don't have to limit deals to the times their physical store are open. Many are spreading Black Friday and Cyber Monday promotions out from now through December, rather than limiting sales to a few days. That gives consumers more opportunities to shop around and find gifts at the best price. But Talbott suggests those looking for a popular item buy it as soon as possible.
"I think the only danger this year is supply chains for many retailers have been disrupted," he said. "There may be more of what they have is what they have, and when it's gone, it's gone."