Indiana University will mark the 50th anniversary of the U.S. Environmental Protection Agency, an organization that has significant ties to the university and, in particular, its O'Neill School of Public and Environmental Affairs.
"The EPA at 50" webinar will take place at noon Thursday, Nov. 12, and is being co-organized by IU's Integrated Program in the Environment.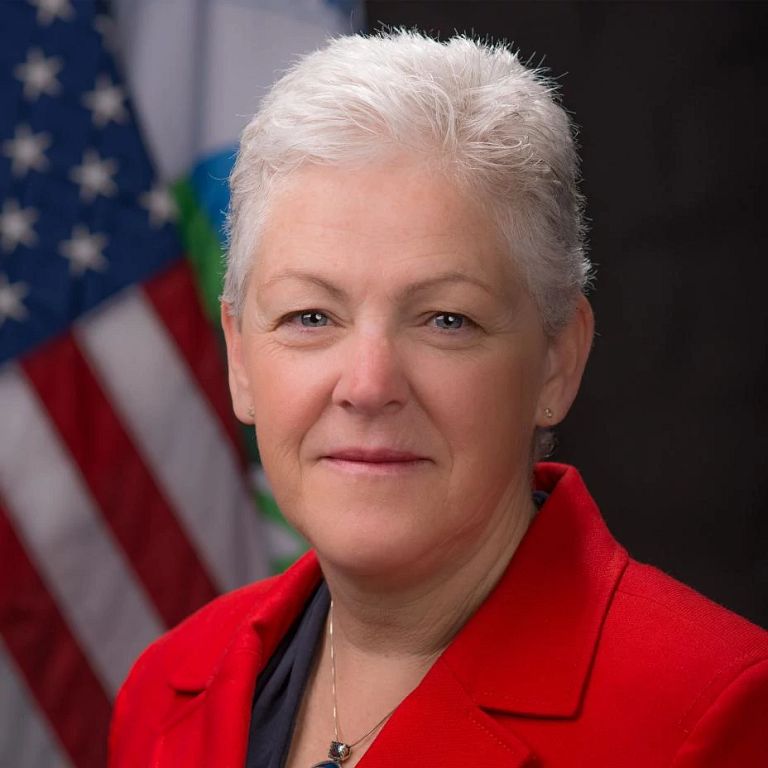 Gina McCarthy, president and CEO of the Natural Resources Defense Council, was the 13th administrator of the EPA and assistant administrator for the Office of Air and Radiation under President Barack Obama. She will serve as the keynote speaker for the online event, which is free and open to the public.
Other participants scheduled to appear include:
A. James Barnes, O'Neill School and Maurer School of Law professor, and former chief of staff to the EPA's first administrator, William Ruckelshaus.
Jody Freeman, a Harvard Law professor who served as counselor for energy and climate change in 2009-10 and was the architect of President Obama's agreement with the auto industry to double fuel-efficiency standards and set the first federal greenhouse gas standards.
Janet McCabe, IU McKinney School of Law Professor, director of IU's Environmental Resilience Institute and former acting assistant administrator for the EPA's Office of Air and Radiation.
The idea for an agency that organized federal programs designed to reduce pollution and consolidate the many environmental responsibilities under one agency took root earlier in 1970, but the EPA wasn't formally established until Dec. 2 of that year. Ruckelshaus, the agency's first administrator, came back to serve a second term as head of the EPA from 1983 to 1985.
Barnes was there, serving as Ruckelshaus' first chief of staff and later as the EPA's general counsel. Ruckelshaus, who passed away in November 2019, had close ties to the O'Neill School, serving as an early member of its Board of Visitors and participating in the school's "35 Years of the EPA" symposium. During his 2006 visit to Bloomington, IU dedicated the William Ruckelshaus Carbon Grove at the IU Research and Teaching Preserve, with the vegetation in the grove designed to make the event carbon neutral.
In addition to the Nov. 12 event, Barnes joins O'Neill School professors John D. Graham and David Konisky as co-editors of a forthcoming book that brings together leading scholars and EPA veterans to provide a comprehensive assessment of the agency's key decisions and actions in the various areas of its responsibility.
"Fifty Years at the U.S. Environmental Protection Agency" is expected to be released in February.