Helping children has been a passion and way of life for an Indiana University Bloomington employee and his wife. Chuck Aikman, content systems leader for IU Digital Campus Studio, and Sharon Aikman, a registered nurse at IU Health, have been foster parents for 14 children and are in the process of adopting their fifth child.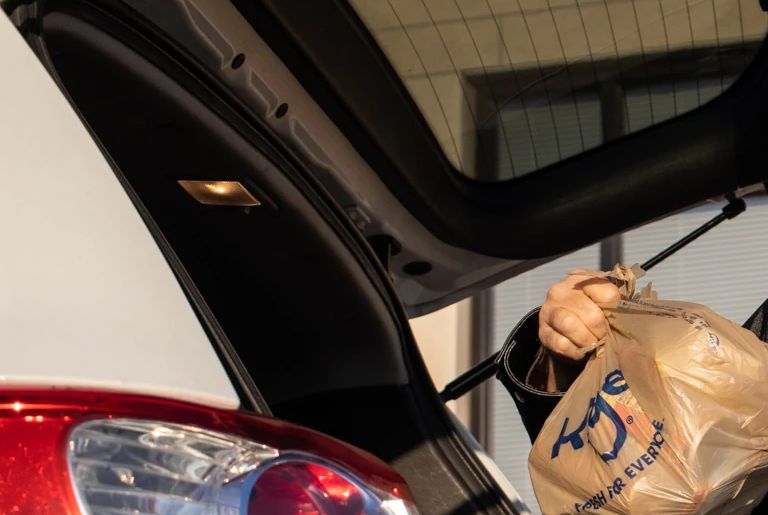 That love and care extend to children outside their home, too.
The nonprofit food pantry they operate from their house provides meals to about 50 students at three schools in Ellettsville so they don't go hungry over the weekend. They have operated Backpack Blessings for seven years, and they make weekly deliveries to Edgewood High School, Edgewood Junior High and Seven Oaks Classical School. Since the COVID-19 pandemic hit, the deliveries have been no-contact drop-offs at the schools.
"The idea is to provide two full meals and some snack food, and the hope is they get one full meal at home," Chuck Aikman said. "Even if they don't, there is enough food to sustain them during the weekend."
Each student receives:
Two servings of cereal.
Two additional breakfast items.
Two fruit cups.
A sleeve of crackers.
Two pudding cups.
Two main meals (chicken noodle soup, beef stew, ramen noodles, for example).
Two fun snacks (fruit snacks, beef sticks, for example).
Juice boxes.
Shelf-stable milk.
The students and their families also receive special Thanksgiving and Christmas meals. Thanksgiving is a turkey with the trimmings, and Christmas is a ham with the trimmings.
Backpack Blessings is the result of God opening their eyes to the need, the Aikmans said.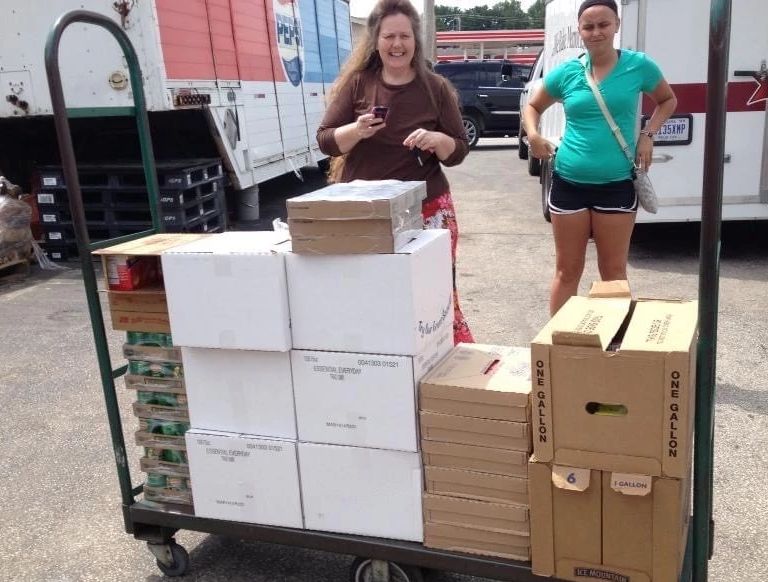 Sharon Aikman was involved in a women's Bible study of the book "Radical" in the spring of 2013 and said it challenged her to examine her life and think about needs that are overlooked every day. She said it reminded her of an episode of Oprah Winfrey's TV show where she took backpacks of food to students in inner-city schools who faced food insecurity.
Sharon said she talked to Chuck about providing food for local students in need, and he embraced the idea.
"I was on board right away," Chuck said. "We've always had a heart to be willing to help."
"Our heart is for children," Sharon said.
Sharon spoke to the superintendent for Richland-Bean Blossom Community School Corp. at the time and asked if any students needed help with meals over the weekend.
"The superintendent said, 'I have been praying for eight years that somebody would do this. There is an incredible need,'" Sharon said.
Seven Oaks Classical School, a charter school, began receiving help from Backpack Blessings in 2019.
The schools tell the Aikmans how many students need food, the Aikmans and volunteers organize the bags of food and make the deliveries, and teachers distribute the food. In seven years, Backpack Blessings has provided students with more than 50,000 meals, the Aikmans said.
"It's really been a phenomenal effort that started with five little church ladies," Sharon said.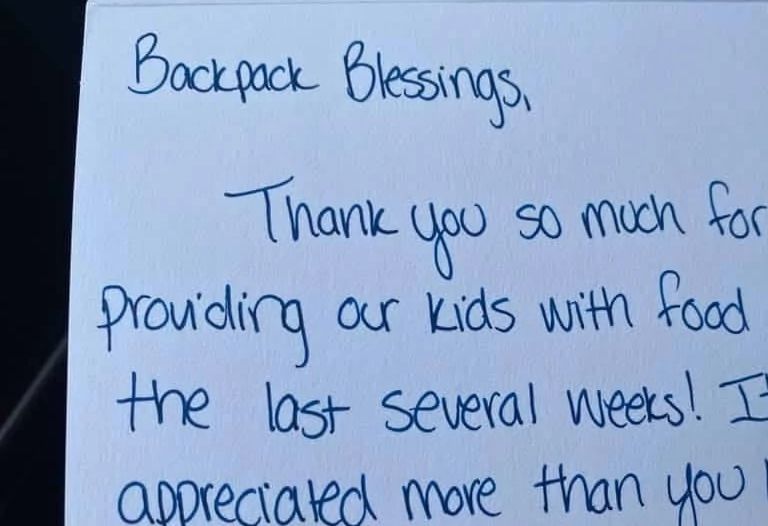 The Aikmans do whatever is necessary to ensure that nutritious food arrives at the school, and they never have limited the number of families that receive assistance, Edgewood High School Principal Dirk Ackerman said.
"The Backpack Blessings program is a tremendous opportunity for many of our neediest families," Ackerman said. "Many of the students that benefit from the program would go weekends without nutritious meals."
Backpack Blessings receives food and monetary donations, as well as volunteer support, from the Monroe County community, in addition to the Aikmans' contributions. Chuck said one goal is to secure 12 community partners each year who are willing to support with donations for one month each.
Some IU employees who have supported Backpack Blessings with money or food said the Aikmans' selflessness and compassion drive their effort to fight food insecurity among children.
"The thing that most impresses me is they both work full-time jobs and have their own family to take care of," said Jennifer Mitchner, adjunct and e-text coordinator in the Paul H. O'Neill School of Public and Environmental Affairs. "And this is not just a one-time annual event for them; this is a passion that they live and provide as an ongoing year-round lifestyle. And nothing of personal gain except the joy and satisfaction of bettering a child's life."
Anna Lynch, group manager for eLearning Design and Services at IU, connected with Chuck Aikman through University Information Technology Services and discovered they both have a passion for service, although in different areas.
"The Aikmans have put a tremendous amount of energy into making sure kids in Monroe County don't go home for the weekend without enough to eat," Lynch said. "I think a lot of us don't realize how many families struggle to put enough food on the table. This isn't just a far-away problem; it is really, truly happening to families that we all interact with in our community."
Lynch said she supports Backpack Blessings through networking and word-of-mouth promotion, introducing people to the food pantry as a resource and explaining its mission.
"One thing we have seen at IU and locally is that almost everyone cares about food security," she said. "Everyone wants to do their part once they hear about the need and the efforts. It's distressing that the need is so great, but it's inspiring that the effort to fill that need is so strong."