Have your COVID-19 questions answered in an 'Ask Aaron' webinar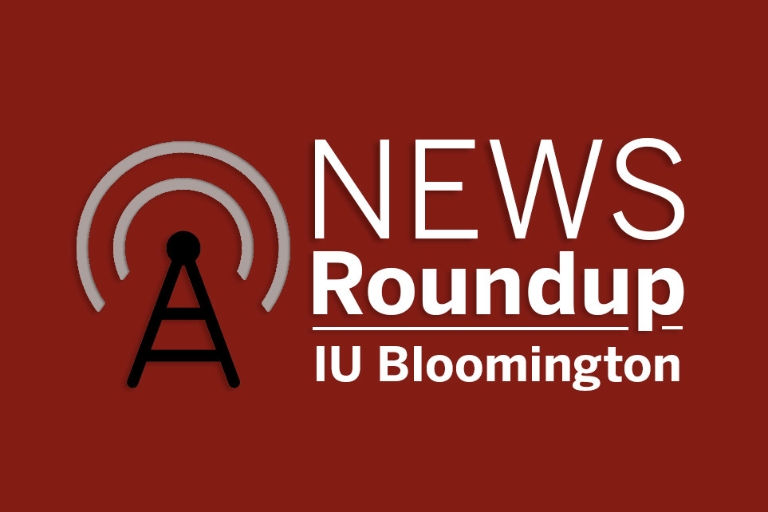 Students, faculty and staff from every IU campus who have COVID-19-related questions can have them answered in an upcoming webinar by Dr. Aaron Carroll, one of the leaders of Indiana University's COVID-19 Medical Response Team.
The next webinar is Nov. 18. Three are planned next month: Dec. 2, 9 and 16. Additional "Ask Aaron" webinars are being planned through the remainder of the academic year.
The live Q&A sessions will include topics such as:
Testing updates and understanding the dashboard.
Keeping healthy this flu season.
Ending in-person classes and heading home safely.
Visit covid.iu.edu for the latest updates.
Get your flu vaccination by Dec. 1
The deadline to get a flu shot is Dec. 1 for all IU employees, as well as students who are studying or working on campus after Nov. 20.
IU Bloomington is offering walk-in flu shot clinics at Simon Skjodt Assembly Hall. Learn more about opportunities to get one on campus before Thanksgiving break, or how to let IU know you were already vaccinated, on IU's COVID-19 website.
IU law professor named to Biden transition team
Indiana University Maurer School of Law professor Dawn Johnsen has been named to one of President-elect Joe Biden's agency review teams as part of his transition to the White House.
Johnsen will serve on the Department of Justice team.
According to a document prepared by the Biden-Harris Transition, members of the agency review teams are responsible for understanding the operations of the agency they are reviewing to ensure a smooth transfer of power and to allow President-elect Biden and Vice President-elect Kamala Harris to be ready to govern when they take office.
Kits available for building a gingerbread house
IU Catering is offering kits for building gingerbread houses, since building them in the Tudor Room this year isn't possible.
The kits include everything one needs to build a gingerbread house at home and share it online with the hashtag #iugingerbread.
IU Catering will have 150 kits available for contactless pickup on Dec. 5, 12 and 19 at the Read Kitchen on Jones Drive. Schedule a pickup time when you place an order.
Kits are $30 each; pre-built, decorated houses are $40 each.
Faculty Media Production Space moves
The Faculty Media Production Space has moved from the Wells Library to the School of Education's Wright Building. The new space in ED2261 is larger and offers better lighting.
The technologies available for use include a LightBoard, green screen (chroma key), on-screen annotation, video editing and remote Zoom support.
Email the School of Education's intake account, iuvidpro@iu.edu, to arrange a tour or for more information about starting a new project.
Diabetic-friendly cooking demonstration
Indiana University Bloomington Professional Council is teaming with IU Dining and chef David Tallent to provide a virtual cooking demonstration for Diabetes Awareness Month at 10 a.m. Nov. 20.
The demonstration will focus on making diabetic-friendly meals. Registration for the cooking demonstration is required.
Ryan White Distinguished Leadership Award presentation
Dr. Jocelyn Elders, the former U.S. surgeon general, will receive the Ryan White Distinguished Leadership Award during an IU School of Public Health-Bloomington virtual lecture event at 6 p.m. Dec. 3.
Elders will discuss the challenges she faced while advocating for sexual health education as the country's 15th surgeon general.
The event is free and open to the public. Register for the Elders event by Nov. 30.
Campus's 21st Century Scholars Program achieves graduation rate milestone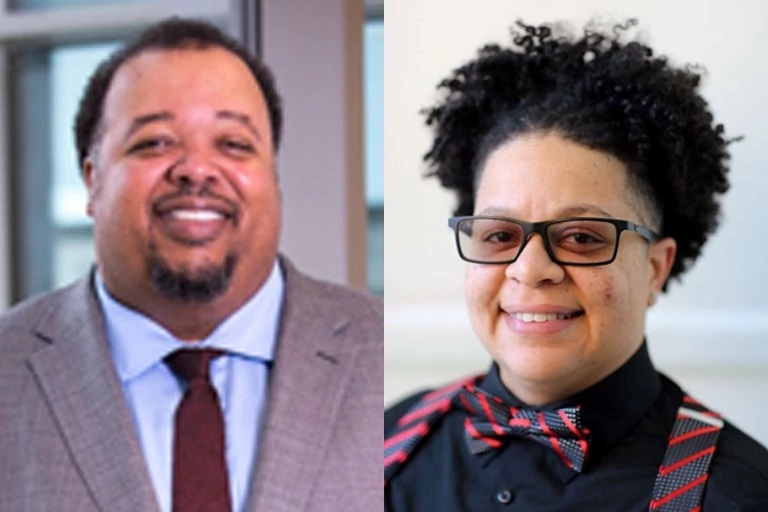 The Indiana College Completion Report 2020 – recently published by the Indiana Commission for Higher Education – revealed that the 21st Century Scholars Program at IU Bloomington had the highest graduation rate among all Indiana programs.
The program helps low-income and underrepresented students graduate in four years with the skills they need to enter the workforce.
The report paints a picture of college completion to advance Indiana's collective efforts to boost education attainment.
Social scientist receives Waterman Professorship
Indiana University sociologist Anna Mueller has been named a Luther Dana Waterman Professor at IU Bloomington.
Mueller, who joined the IU Bloomington faculty in 2019, is known for her research on health, particularly on youth suicide and the impact it has on schools and communities. Since 2007, the suicide rate for youth in the U.S. has been steadily increasing, as has school violence.
Mueller's research focuses on identifying the social roots of adolescent suicide and suicide clusters, as well as evidence-based school and community strategies to promote youth well-being and reduce suicide.
Power down on campus when working remotely
Sustain IU is encouraging faculty and staff who will be working remotely when classes are conducted online from Nov. 30 to Feb. 7 to participate in the Winter Session Power Down.
Powering down campus work spaces reduces the passive energy consumption of campus buildings. This can be accomplished by turning off all equipment, unplugging all appliances and supporting efficient heating.
Take advantage of free LinkedIn Learning access
IU Human Resources has partnered with LinkedIn Learning to offer students, faculty and staff free access to 15,000 expert-led courses and videos on skills related to your area of study or interest.
Popular courses include:
Mental health while working from home.
Supporting the whole self at work.
The six morning habits of high performers.
Confronting bias: Thriving across our differences.
Body language and women at work.
Strategic thinking.
Skill-based courses such as Zoom, Microsoft, Adobe.
Access LinkedIn Learning using your IU login credentials on One.IU.