COVID-19 testing: Don't bring the virus home to loved ones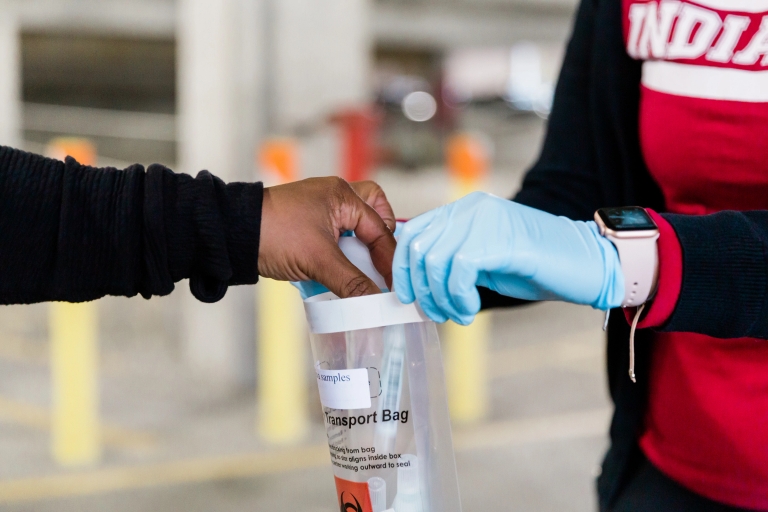 Help protect your family: Sign up for a COVID-19 test so you know your result and don't bring the virus home to loved ones. The week of Nov. 15, mitigation testing will be optional and open to all IU faculty, staff and students. The saliva-based test is free. Appointments are required and available for IUPUI and IUPUC at these links.
Chancellor Paydar's State of the Campus set for Nov. 17
Chancellor Nasser H. Paydar will deliver his annual State of the Campus address from 4 to 5 p.m. Nov. 17 via Zoom. The chancellor will be sharing major milestones and achievements at IUPUI from the past year.
The address will provide an overview of the campus's response to the COVID-19 global pandemic but will also include progress on IUPUI's strategic priorities, faculty and staff accolades, and an update on antiracist initiatives, among other key information.
Registration for the virtual State of the Campus address is required.
Apply for an exemption from winter mitigation testing
Not planning to be on campus after Nov. 20? You might qualify for an exemption from mitigation testing.
Starting Nov. 20, all IU classes will be online-only through Feb. 7.
IU faculty, staff and students who will be away from all IU campuses from Nov. 20 to Jan. 3 can submit this form to request exemption from mitigation testing during this time.
For more information, visit the mitigation testing page on covid.iu.edu.
ICYMI: Don't forget to get your flu shot
Staff, faculty and students whose work or class schedule requires them to be regularly present on campus are required to get an annual flu vaccine during the fall 2020 semester. To receive a vaccine at a campus clinic at no cost, make an appointment through the Student Health Center's online scheduler.
If you choose to get your flu vaccine somewhere other than an IU flu clinic or campus health center, you will need to fill out the Flu Vaccine Reporting Form to let IU know you have received a vaccination. If you're requesting an exemption, use the exemption request form.
1 more 'Ask Aaron' webinar planned for November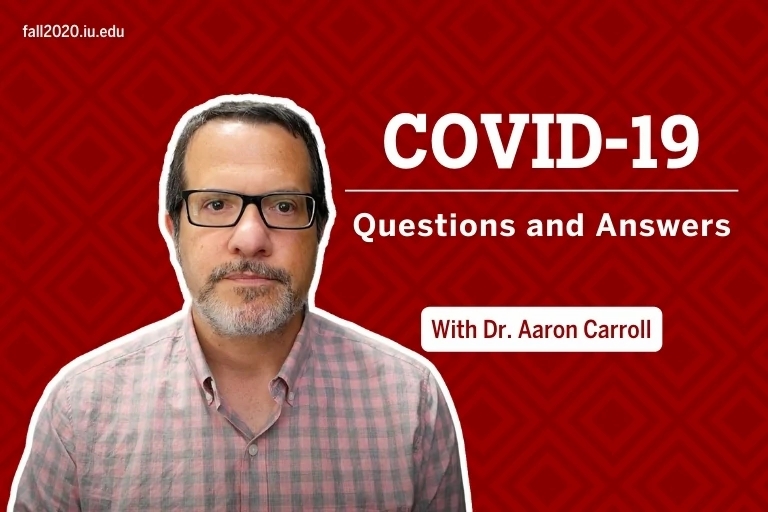 Dr. Aaron Carroll, one of the leaders of IU's COVID-19 Medical Response Team, will hold one more "Ask Aaron" webinar this month, on Nov. 18. The event provides an opportunity for students, staff and faculty to pose their questions about the pandemic to Carroll.
The live Q&A sessions address topics such as how to safely connect with others, self-care and keeping IU healthy during the flu season. Recordings are posted on broadcast.iu.edu.