More 'Ask Aaron' webinars planned for December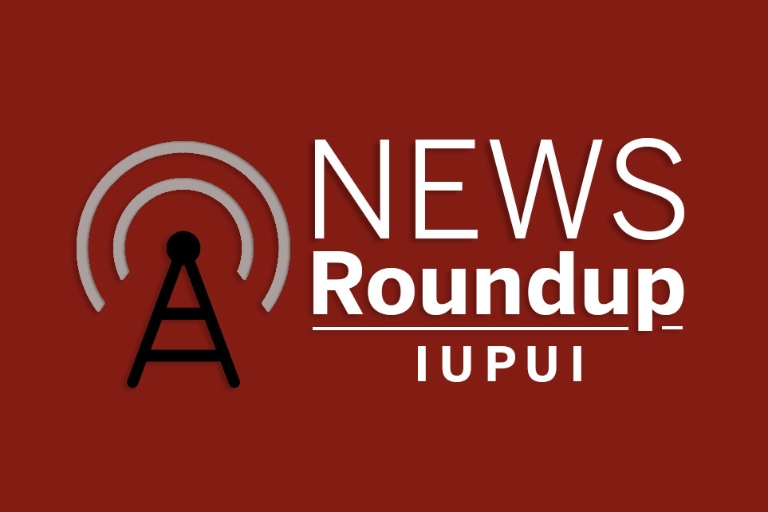 Dr. Aaron Carroll, one of the leaders of IU's COVID-19 Medical Response Team, will hold three additional "Ask Aaron" webinars through the remainder of the academic year on Dec. 2, Dec. 9 and Dec. 16. They provide an opportunity for students, staff and faculty to pose their questions about the pandemic to Carroll.
The live Q&A sessions will include topics such as:
Testing updates and understanding the dashboard.
Keeping healthy during this flu season.
Ending in-person classes and heading home safely.
Visit covid.iu.edu for the latest updates. Recordings are posted on broadcast.iu.edu.
Get your flu vaccination by Dec. 1
The deadline to get a flu shot is Dec. 1 for all IU employees, as well as students who are studying or working on campus after Nov. 20.
To receive a vaccine at a campus clinic at no cost, make an appointment through the Student Health Center's online scheduler.
If you choose to get your flu vaccine somewhere other than an IU flu clinic or a campus health center, you will need to fill out the Flu Vaccine Reporting Form to let IU know you have received a vaccination. If you're requesting an exemption, use the exemption request form.
Classroom space available for delivery of online instruction
Hine Hall is available for the delivery of online instruction, online instructional training and/or other instruction needs throughout the online-only course delivery period between Nov. 20 and Feb. 8. Faculty may reserve this space, which is available Monday through Friday 8 a.m. to 5 p.m. during this time.
The UITS Classroom and Conferencing Support Team will be available to provide AV technology support in Hine Hall in the following ways:
By live chat: ls.livesupport.iu.edu.
By phone: 317-274-8400.
By email: ctsin@iupui.edu.
In-person: Visit the Idea Garden in Hine Hall Room 106 Monday through Friday 8 a.m. to 5 p.m.
To reserve a classroom, submit the Hine Hall Space Reservation Request form. The request will be reviewed by the Office of Auxiliary Services to determine room selection and availability. Once space has been assigned, you will receive a confirmation email from Auxiliary Services confirming your classroom reservation, the room assignment and UITS Classroom Support contact information.
Take advantage of free LinkedIn Learning access
IU Human Resources has partnered with LinkedIn Learning to offer students, faculty and staff free access to 15,000 expert-led courses and videos on skills related to your area of study or interest.
Popular courses include:
Mental health while working from home.
Supporting the whole self at work.
The six morning habits of high performers.
Confronting bias: Thriving across our differences.
Body language and women at work.
Strategic thinking.
Skill-based courses such as Zoom, Microsoft and Adobe products.
You can access LinkedIn Learning using your IU login credentials on One.IU.