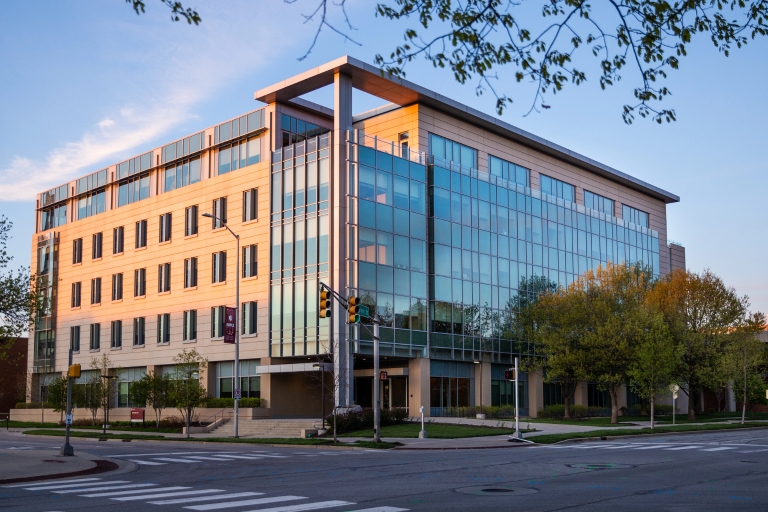 Changes of all kinds descended upon the IUPUI campus when COVID-19 gripped the nation, and one of the major changes announced in the fall is about to take center stage. Unlike past years, students have additional options as the fall semester comes to a close, with a newly added winter session to go along with the typical spring semester.
The winter session will run from Dec. 21 through Feb. 7, with six weeks of instruction and a one-week break for the holidays. During the winter session, students have the option for six-week or three-week intensive online classes, and all classes are part of spring banded tuition.
"The winter session can help students complete a course toward graduation in a short, condensed format," said Jay Gladden, associate vice chancellor for undergraduate education. "Additionally, the price for 12 to 18 credit hours across the winter and the spring is the same. If you are taking 15 credits or less, the addition of a winter-session course will not cost anything."
With the pandemic rapidly changing the landscape of the academic calendar, new challenges have arisen.
"Since this is the first time we have done the winter session, the hardest part has been educating the campus community on the various options available to them," Gladden said.
Even if the winter session is something students decide to bypass, it's time to think about the spring semester. Gladden listed three important things students need to remember as they get ready to set their schedules:
Registering at your appointed time will provide you with the best access possible to the classes you want to take in the spring.
Be sure to pay attention to the modes of courses (in-person, hybrid, online, etc.) to make sure you are taking classes that most suit your preferences.
If you have any questions whatsoever, your advisor is there to help. Do not hesitate to reach out to your advisor.
The spring semester is set to begin Jan. 19 and will be completely virtual through Feb. 7. Some classes will then return to in-person teaching from Feb. 8 through the end of the semester on May 9. Students should be sure to familiarize themselves with the academic calendar and should direct all questions about registration to their advisor.