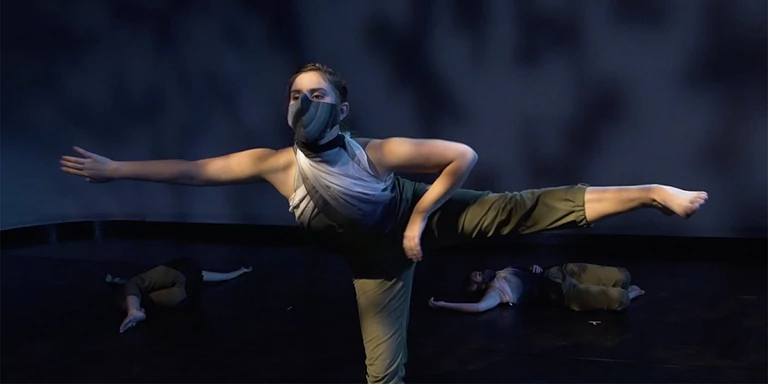 Beatrice Capote considers protest to be part of her work as she choreographs dances, which are inspired by Afro-Cuban culture. She said her ancestors were strong in protesting and remaining resilient, and those actions especially make themselves known through rhythm and music language.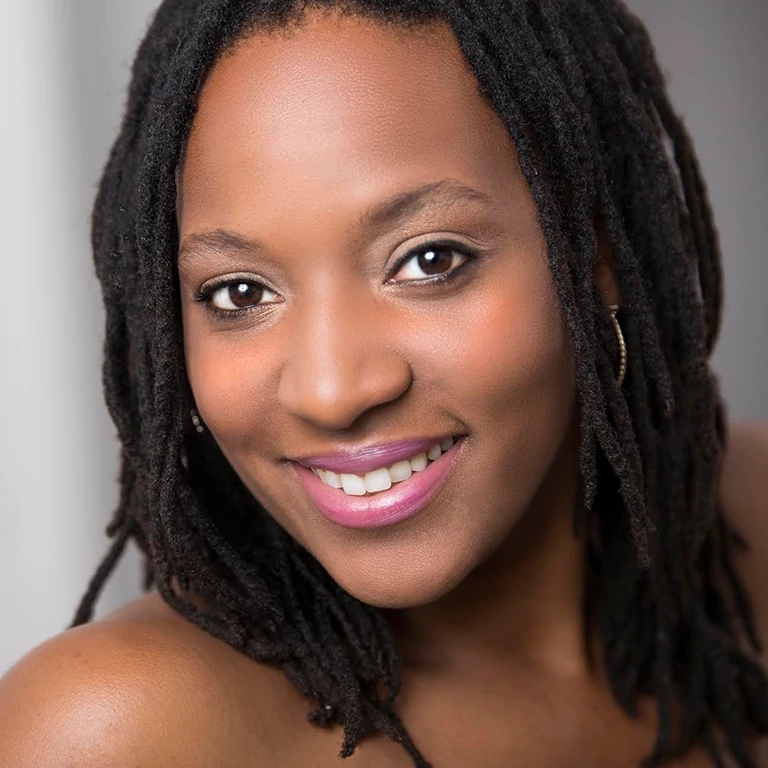 "African drums were taken away when Africans were enslaved by the slave masters; they were resilient in using their bodies as a form of instrument to maintain the traditions," said Capote, associate professor in the Indiana University Bloomington Department of Theatre, Drama and Contemporary Dance. "The dances I choreograph are a form of protest. I'm continuing what my ancestors have drilled in me."
Protest, resiliency and dissent are among the themes of "Sounding Bodies," IU Contemporary Dance's 2020 Winter Dance Concert. Dance faculty partnered with IU's Radio and Television Services to film each dance in the concert in WTIU's Studio 6. The filmed concert will be broadcast Dec. 15 to 19 via Zoom webinar. Free tickets can be reserved on the department's website.
Capote choreographed two dances for "Sounding Bodies." One is "Yemaya – Rebirthing to Existence," a solo piece created in collaboration with Marisol Blanco; Capote will dance the role in the concert. The other is "Ori," a piece inspired by Afro-Cuban orishas, or deities, in the Yoruba religion of Nigeria.
The program of 'Sounding Bodies'
"Ori" focuses on the deities Elegua, who personifies a childlike representation in the religion and whose power is being the owner of crossroads, and Oshun, the river. Capote said Oshun represents joy, positivity and fertility.
"Elegua is a trickster, playful and mysterious. He navigates the balance of life. He carries a garabato, a stick to clear the path. Anything negative, destructive is cleared from the path by the garabato," Capote said. "Through the crossroads as we try to figure out life, Oshun brings peace and a grounding energy to let us know that we are striving and coping, and everything will be OK."
"Ori" investigates the narratives of these two deities, and Capote creates a fusion of both Afro-Cuban and contemporary mediums to represent them.
"Although I'm representing these two orishas from an Afro-Cuban medium, the choreography is fused with Cuban folklore and contemporary movements. The music communicates the narrative as well as what the movement and narrative are," Capote said.
Elegua, Oshun and all the roles in "Ori" are danced by students from the department. Noah Shahadey and Carly Liegel portray Elegua and Oshun.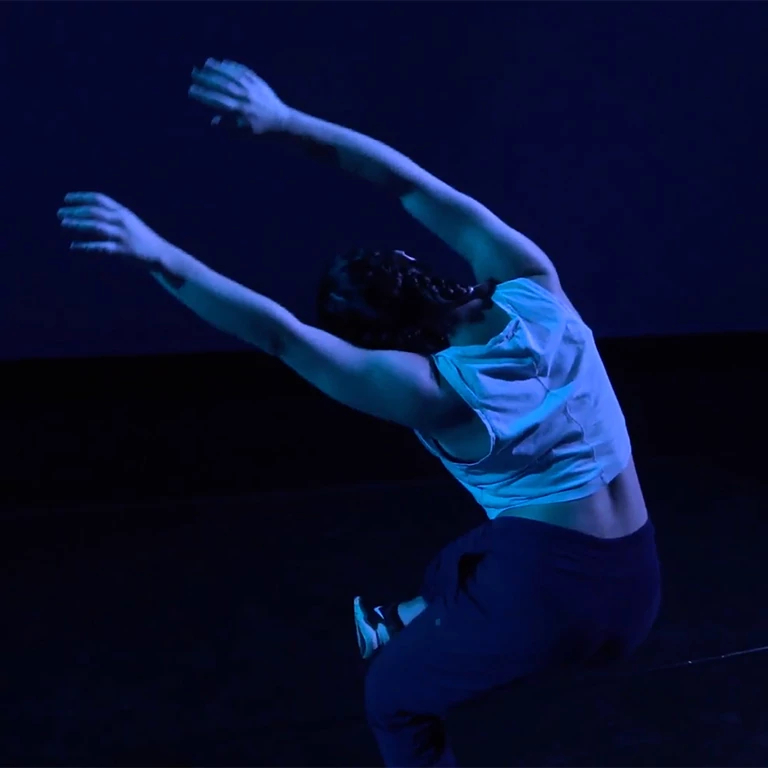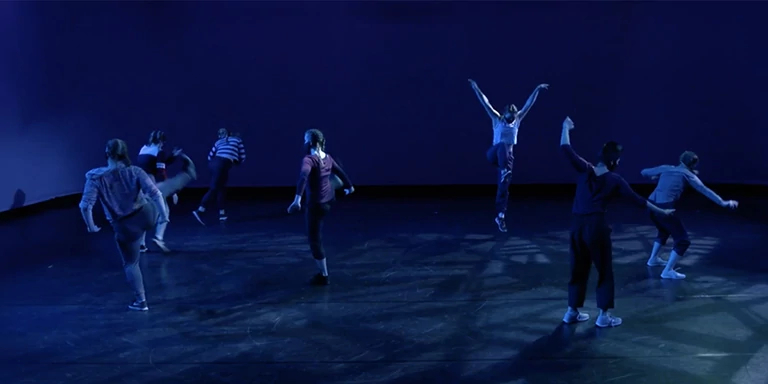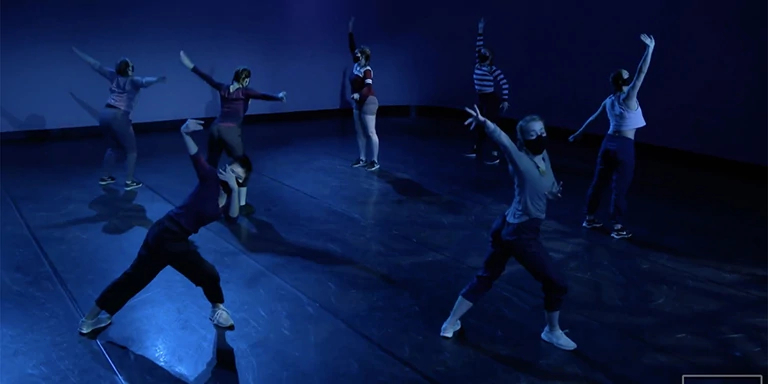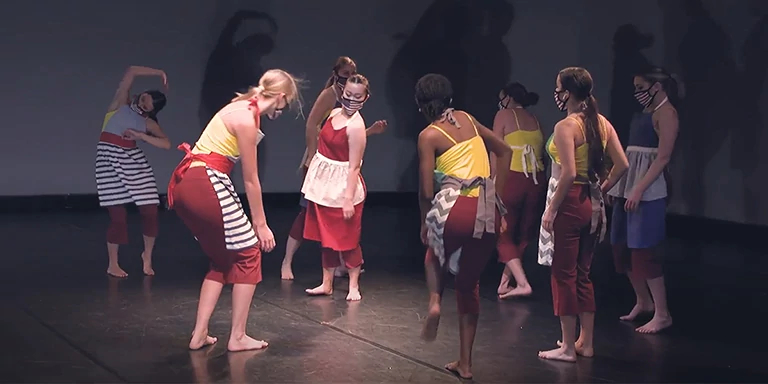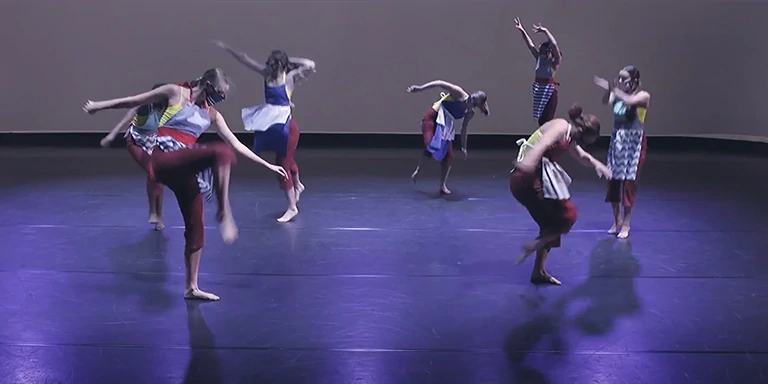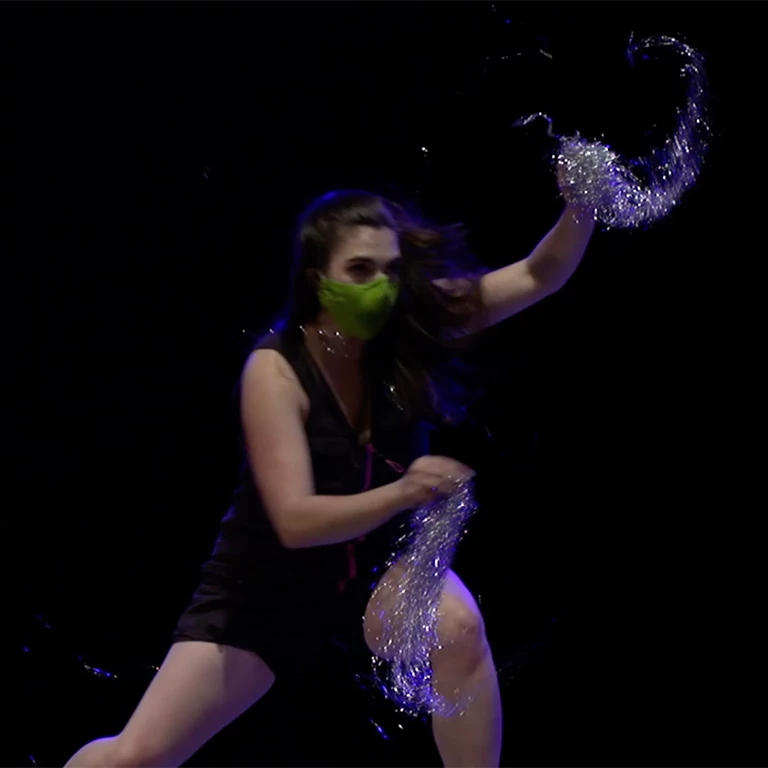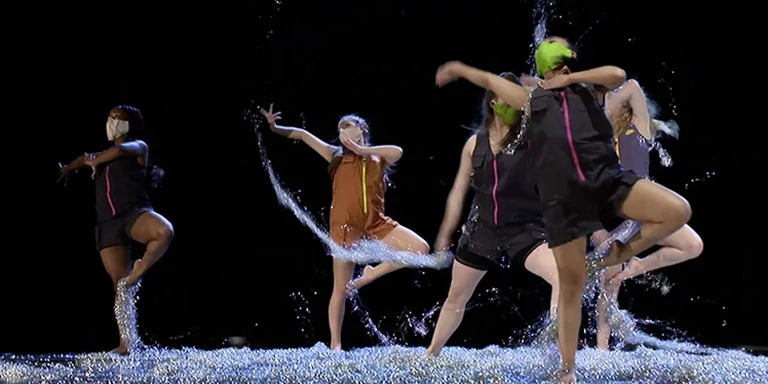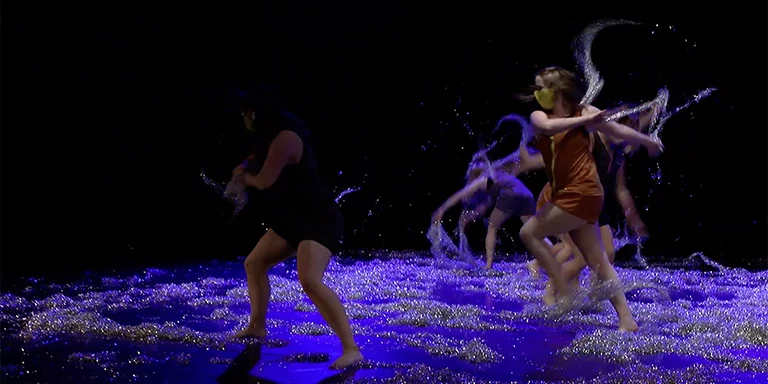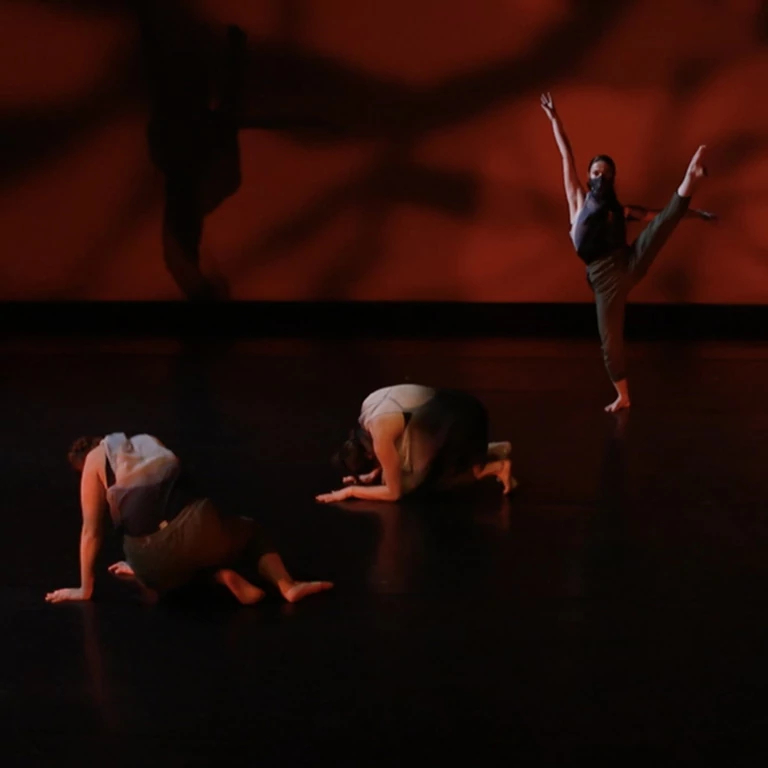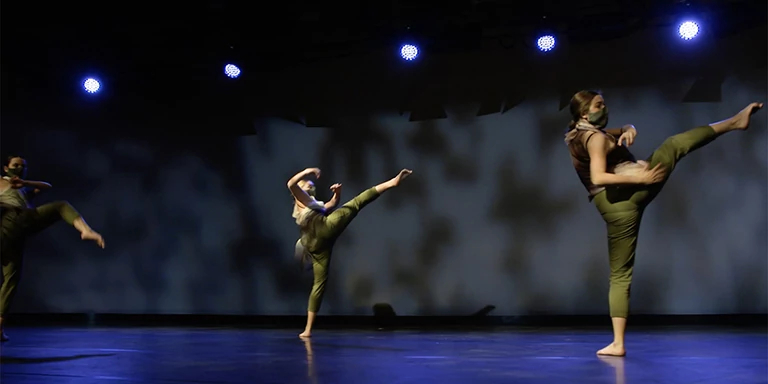 "Prior to filming 'Ori,' we were not together dancing in the same space. Being able to move with everybody together healed us, and it gave us vibrance and so many exciting moments to connect with one another," Capote said. "Watching the filmed concert, an audience will see how dancers came together to really explore their artistic expression in the space to create this communal dialogue. It was less about the product and more about the process."
Capote said dancers feed off audience energy during performances. She said the audience is dancing in a sense too, when they watch dancers perform; the audience is attentive and active, and their senses are heightened.
"Although that aspect will be missing in 'Sounding Bodies,' it's exciting to use a new platform and move into the virtual world," she said. "It's also much more collaborative because the camera and editing can now tell the story.
"It used to be that only dancers, music and lights told the story. Now that you add camera and editing, there is a lot more communication that has to happen. In the end, anything new is exciting because you're learning.
"It's exciting in this faculty dance concert to see the entire faculty's narrative, concept and individual language. And we are thrilled with the students' hard work and diligence."