December 'Ask Aaron' webinars to address holiday safety, vaccines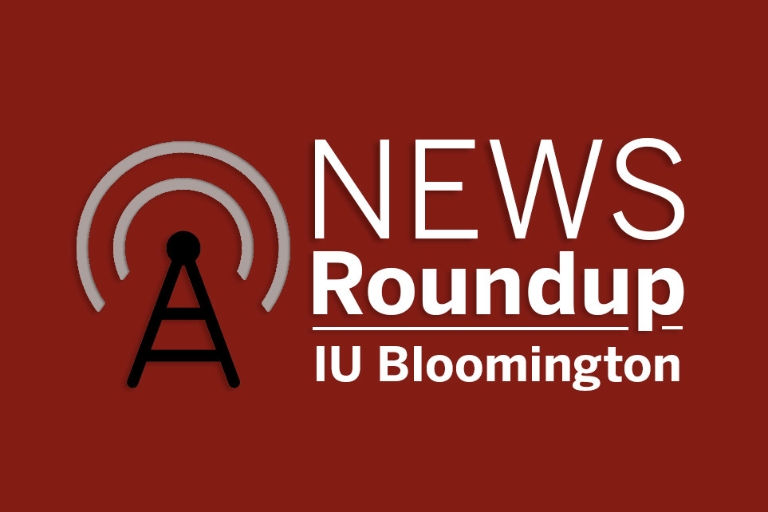 Students, faculty and staff from every IU campus who have COVID-19-related questions can have them answered in an upcoming webinar by Dr. Aaron Carroll, one of the leaders of Indiana University's COVID-19 Medical Response Team.
The next webinars are at noon Dec. 2, 9 and 16. Additional "Ask Aaron" webinars are being planned throughout the remainder of the academic year.
The live Q&A sessions will include topics such as:
Keeping healthy – physically and mentally – over the winter session.
Understanding why cases are spiking across Indiana and the U.S.
When and how vaccines will likely be distributed.
Celebrating the holidays safely.
Visit covid.iu.edu for the latest updates.
Changes coming for Zoom waiting rooms
Starting Dec. 21, Zoom at IU accounts will enable waiting rooms as a security default, according to University Information Technology Services. However, users who are logged in with their Zoom at IU account will automatically bypass the waiting room by default, so meeting hosts won't have to admit authorized IU attendees one by one. Participants from outside IU will need to be individually admitted.
The automatic bypass setting can be changed. Hosts will also have the ability to turn off the waiting room completely.
Document Services operating during intersession
IU Document Services will continue to offer all printing and binding services during the intersession to fully support the university, including any grant work charged to 40 account numbers.
You are strongly encouraged to do as much digital proofing as possible. Contactless delivery and pickup have been successful and will continue through the intersession.
Document Services will be closed Dec. 25 to Jan. 4. Orders may be placed online.
Because of a potential high volume of orders at the start of the spring semester, submitting your order as soon as possible is encouraged for on-time delivery.
As an incentive, any order placed by Feb. 7 may receive a 20 percent discount: Enter the promotion code "Intersession 20/21" at checkout. The discount applies to orders placed by IU faculty and staff for personal printing as well as interdepartmental orders.
First David N. Baker Professorship awarded
The IU Jacobs School of Music awarded its inaugural David N. Baker Professorship to Brent Wallarab, associate professor of jazz studies, in a virtual presentation during its recent livestreamed Latin Jazz Ensemble concert.
The professorship was established in tribute to the late distinguished professor of music and chair of the Department of Jazz Studies by his wife, Lida Baker. David Baker was a member of the Jacobs School of Music faculty from 1966 until his death in 2016. He founded the Jazz Studies program and served as its chair from 1968 to 2013.
From student to Baker's graduate assistant, Wallarab transitioned into a founding member of the Smithsonian Jazz Masterworks Orchestra, where he worked with Baker for 20 years. Baker co-founded the orchestra and served as its conductor and musical and artistic director from 1990 to 2012.
ERI research symposium spotlights ties between 3 pressing problems
The Environmental Resilience Institute will host a virtual research symposium Dec. 11 to highlight ties between climate change, the COVID-19 pandemic and racial injustice.
The free event is open to all registered attendees and will feature two expert roundtables focused on climate change's connections to environmental justice and the pandemic. Both roundtables will be broadcast live on Zoom and will allow for questions from members of the audience.
In the week preceding the roundtable discussions, prerecorded presentations will be released online to inform attendees and guide discussion.
Attendees who register by Dec. 4 will be notified when the videos are available.
Check out this webinar on growing Christmas trees in Indiana
Associate professor James Farmer, co-director of IU Campus Farm, will present about his research on Indiana Christmas tree growers and consumers during a webinar at 1 p.m. Dec. 8.
He will discuss the challenges of an increasingly competitive marketplace as well as the surprising opportunity it presents for local farmers to add Christmas trees as a low-maintenance, high-value crop to their operations.
The webinar is presented by the Indiana Uplands Food Network.
Documentary explores woman's death row case
A new documentary from the WFIU and WTIU news team explores the case of Lisa Montgomery, the only woman on federal death row.
"A Mother's Justice: The Trials of Lisa Montgomery" airs at 6:30 p.m. Dec. 7 on WFIU Public Radio and at 9:30pm on WTIU Public Television.
Montgomery is one of 10 federal inmates the Trump administration has scheduled for execution this year. The U.S. hasn't executed a woman since 1953. This documentary explores all sides of Montgomery's case.
IU basketball teams starting home games without fans
The IU men's and women's basketball teams will begin their schedule of home games at Simon Skjodt Assembly Hall without fans indefinitely.
The decision is part of IU Athletics' ongoing efforts to protect the health and safety of students, coaches, staff, spectators and the local community in response to the ongoing COVID-19 pandemic. The decision is also consistent with what has transpired on all Big Ten campuses during the 2020 football season.