Starting his own bespoke men's apparel business grew out of Indiana University alumnus Kaleb Ryan's love for unique clothing that fits well.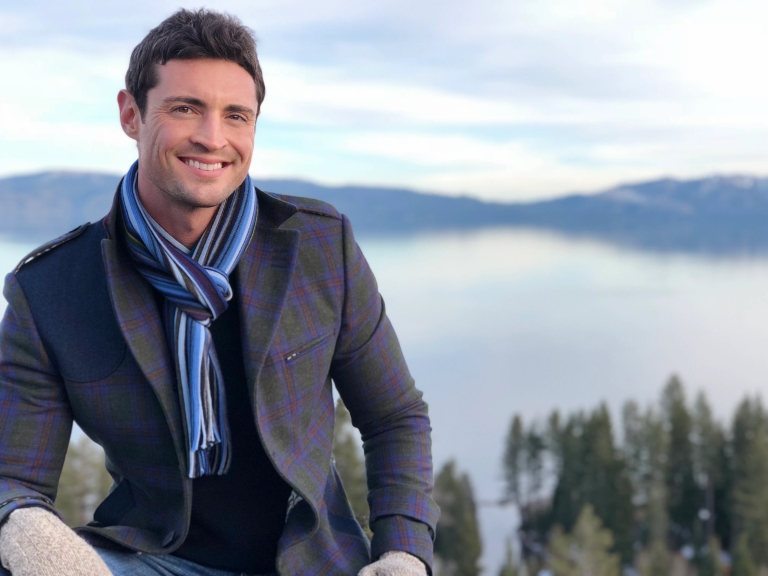 "I'm 6-foot-4, so it's hard for me to find clothes that fit like I wanted," he said. "I like casual sport coats and layering up, and finding stuff off the rack isn't ideal for me. So I started designing my own clothes, having them made. And one thing spiraled into another, and we launched a business."
In 2013, Ryan quit his job. He and his brand-new wife sold their house and squeezed themselves, a 120-pound dog and all their belongings into a tiny apartment to support his dream.
Fast forward to 2020, and Elevated Citizen can now claim more than 30 Major League Baseball players as clients, as well as a smattering of NFL players. Perhaps most visible to IU fans, the company is also behind the suits that IU men's basketball head coach Archie Miller wears on game day. It also dresses IU football head coach Tom Allen, and IU's football and basketball players for Big Ten Media Day.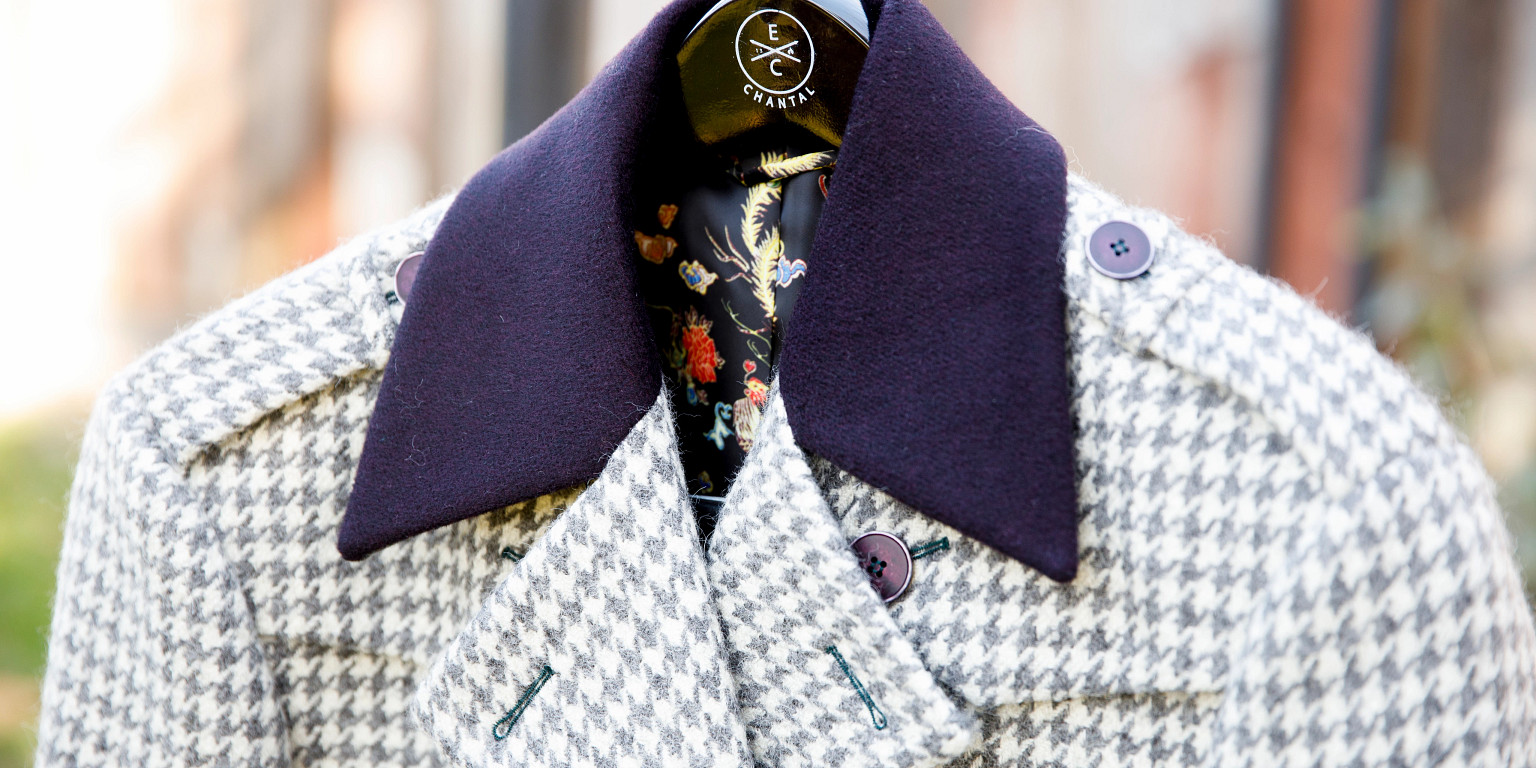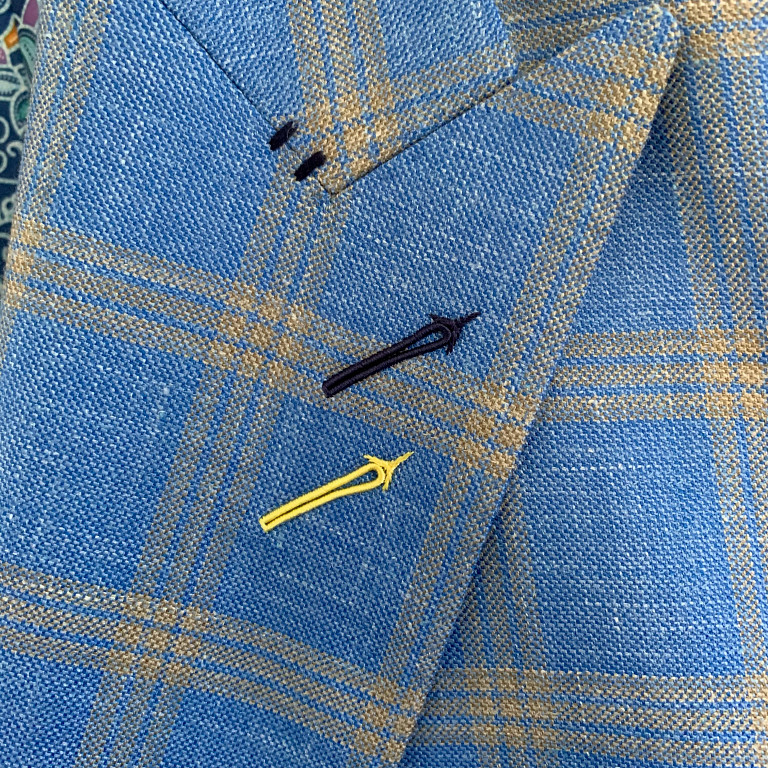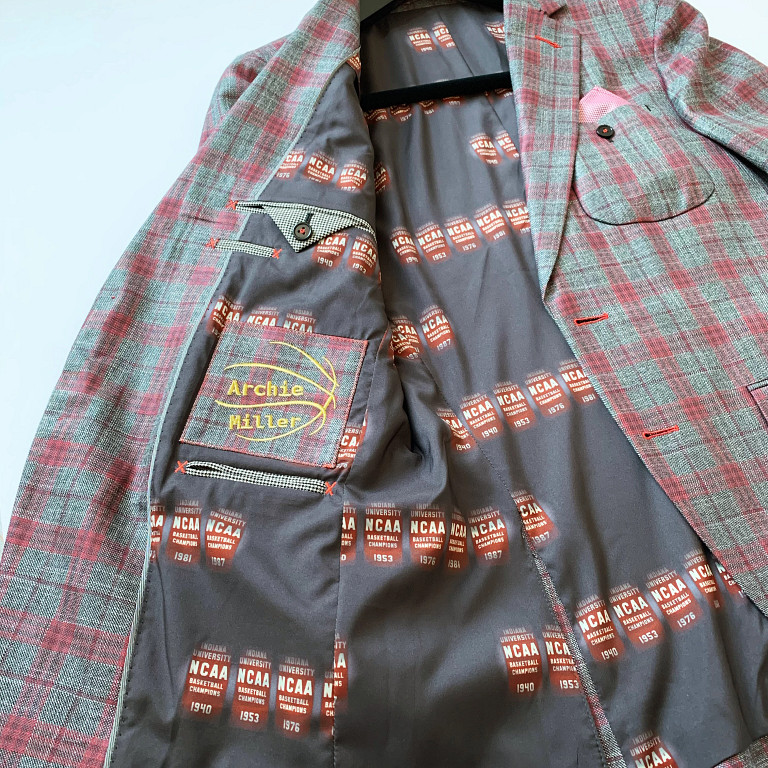 Top photo by James Brosher, Indiana University; bottom two photos courtesy of Kaleb Ryan
Ryan graduated from IU in 2005 with a bachelor's degree in general studies, and said his time on campus honed his business acumen and entrepreneurial skills. As a townie, there was little doubt where he'd go to college when the time came. But it was the business classes he took on campus that gave him the knowledge he needed to pursue his dreams.
"I'm from Bloomington, my parents went to IU, my sister went here; IU felt like home," he said. "And my education here gave me confidence. It was scary to quit my job, but I believed in myself and knew I knew what I needed to start my own company."
He doesn't have a design degree, but he said his hobbies of interior design and architecture help drive his creativity.
"I can't draw worth crap, though, so I have to do it in my head and have someone help me make it real," Ryan said. "It started with sport coats. For me, I love a blue sport coat, so you can do funkier pants and shirts, but it's got to be different, cooler. So it started with better buttons, contrasting fabric in the lining, different stitching. It's definitely a niche market, but there was nobody out there doing that."
Now that he's built his reputation and clientele, he's got access to better materials as well. A quick perusal of Elevated Citizen's website showcases suits in high-end fabrics in various patterns and colors, with jackets boasting lining prints including cheeky flamingos and an intense depiction of Keanu Reeves from the "John Wick" movies.
Ryan said he understands that his suits and other clothing items aren't for everyone, both due to cost and flamboyance. But you don't need to spend a lot of money to look good, he said.
"A word of advice: It doesn't matter how expensive something is; the main thing is that it fits," he said. "It has to fit well before anything else; the rest is just bells and whistles.
"I always say, I could take someone to Kohl's and make them look like a million bucks."
What's next for Ryan? Elevated Citizen will launch its women's line in January. The line will include denim jackets and a variety of outerwear, as well as blazers, skirts and pants.