First virtual commencement planned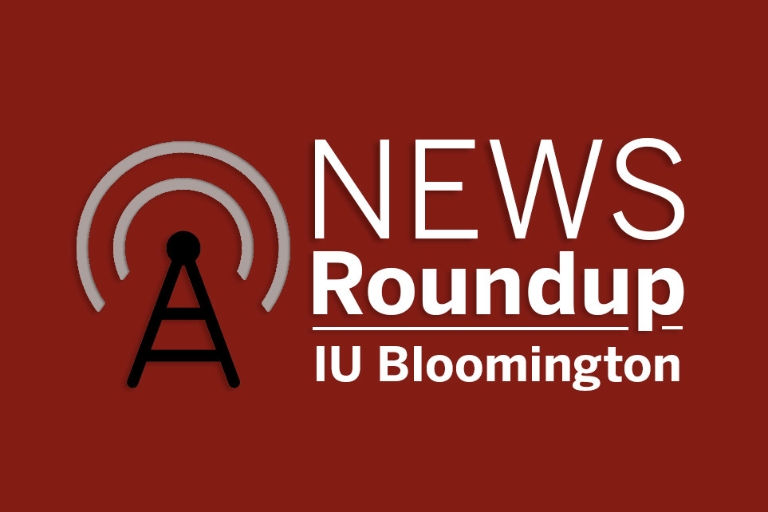 Due to the COVID-19 pandemic, Indiana University Bloomington will host its first virtual commencement ceremony at 5 p.m. Dec. 19 to celebrate the Class of 2020.
A link to the event will be posted at commencement.iu.edu and has been communicated to graduates via electronic and printed invitations.
This year's speaker is IU alumnus and actress Kheng Hua Tan. A highly respected award-winning actress and producer in Southeast Asia for many years, she is now also recognized all over the world for her performance as Constance Wu's mother in "Crazy Rich Asians."
Wellness days planned during spring semester
IU Bloomington has added three wellness days to the spring semester calendar to provide students with short, needed breaks. The dates are Feb. 16, March 24 and April 22; no classes will be conducted those days.
The wellness days are the result of feedback from students because the fall semester didn't include a fall break, because of COVID-19 safety measures. The chosen dates were selected to break somewhat evenly across the spring calendar.
IU Bloomington staff members can choose to take PTO on the wellness days, which are not paid holidays.
Bloomington Professional Council development grants available
Applications are open for the IU Bloomington Professional Council's third cycle of Professional Development Grants. They help cover the expense of professional development opportunities that take place between March and June 2021. Awards are for a maximum amount of $600.
Completed grant applications will be accepted at any time but must be completed online no later than 5 p.m. Feb. 1.
Recent grant winners were Hope Sheean, Kristin Martindale, Hannah Nixon, Mitch McCune, Karlee Nuttelman and Makayla Bonney.
Holiday safety, vaccines among topics in December 'Ask Aaron' webinars
Dr. Aaron Carroll, one of the leaders of Indiana University's COVID-19 Medical Response Team, will answer COVID-19-related questions from staff, faculty and students in two upcoming "Ask Aaron" webinars on Dec. 9 and Dec. 16.
The live Q&A sessions will include topics such as:
Keeping healthy – physically and mentally – over the winter session.
Understanding why cases are spiking across Indiana and the U.S.
When and how vaccines will likely be distributed.
Celebrating the holidays safely.
Additional "Ask Aaron" webinars are being planned throughout the remainder of the academic year. Visit covid.iu.edu for the latest updates.
Emergency Meals Project restarts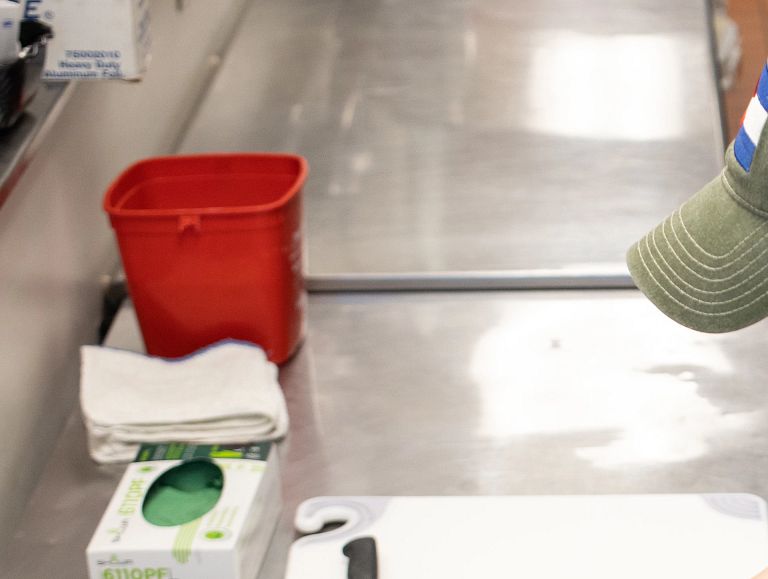 Indiana University Dining is restarting the Emergency Meals Project, an initiative that began in the spring to help those within the IU Bloomington community who are facing food insecurity.
Requests can be made to pick up meals between noon and 2 p.m. Monday through Friday at the east entrance to Read Hall (as opposed to the south entrance used in the summer). Requests can be made through an online form before 6 a.m. the day before pickup.
The IU Food Institute will be soliciting donations as soon as a crowdfunding site has been created.
Speaker series focuses on Job Framework Redesign Project
The next installment of the IU Bloomington Professional Council Speaker Series, at 3 p.m. Dec. 9, will focus on the Job Framework Redesign Project.
Betsy Larson, IU compensation director, and Katie Rosner, with University Human Resources, will discuss the redesign of the university's classification structure for appointed staff.
Register to participate in the event.
New teaching scholarship aids underrepresented populations
A new scholarship is available for incoming IU School of Education students.
The Jean Ann Ford Scholarship awards up to $10,000 a year for up to four years for first-year or transfer students from Indiana who are admitted for fall 2021, majoring in elementary education. Ten scholarships will be awarded.
Special consideration is given to underrepresented male students, including but not limited to financially challenged students, and/or students with diverse cultural experiences.
A John Lennon tribute primer
Glenn Gass, who started the popular rock history courses at IU, will lead a virtual event at 8 p.m. Dec. 8 that remembers legendary musician and Beatles member John Lennon, who died 40 years ago.
If you are planning to watch the event, here's a bit of a primer. Gass recently shared his six favorite songs written by John Lennon, and explained why they are his top choices.
Golf Digest honors new Pfau Course
The Pfau Course at Indiana University has been named one of the best new arrivals on the U.S. golfing scene.
Golf Digest recently ranked Indiana University's new home golf course third on its prestigious Best New Courses of 2020 list. The magazine has been compiling its annual new course rankings since 1983, and it is widely regarded as the premier list for new golfing layouts.
Designed by world-renowned course designer Steve Smyers and Hoosier golfing icon Fuzzy Zoeller, the Pfau Course at Indiana University offers a world-class layout. Among the notable features on the Par-71 design are 147 bunkers, greens that range in size from 4,145 to 10,014 square feet, and six sets of tees that extend to as much as 7,908 yards. The new course opened June 15.
IU Contemporary Dance presents 'Sounding Bodies'
Faculty, students and guest artists will virtually unite dance and protest Dec. 15 through 19 in IU Contemporary Dance's Winter Dance Concert "Sounding Bodies."
Themes of dissent and resilience will be explored through new choreography by faculty members Stafford C. Berry Jr., Beatrice Capote, Selene Carter and Elizabeth Shea, and featured guest artist Erik Abbott-Main. The concert also includes the work of Farai Malianga and visiting lecturer in music Joe Galvin.
Each piece in this year's concert was filmed in WTIU's Studio 6. The filmed concert will be shared with audiences via Zoom. Free tickets can be reserved on IU Theater's website.