Asymptomatic COVID-19 testing slots added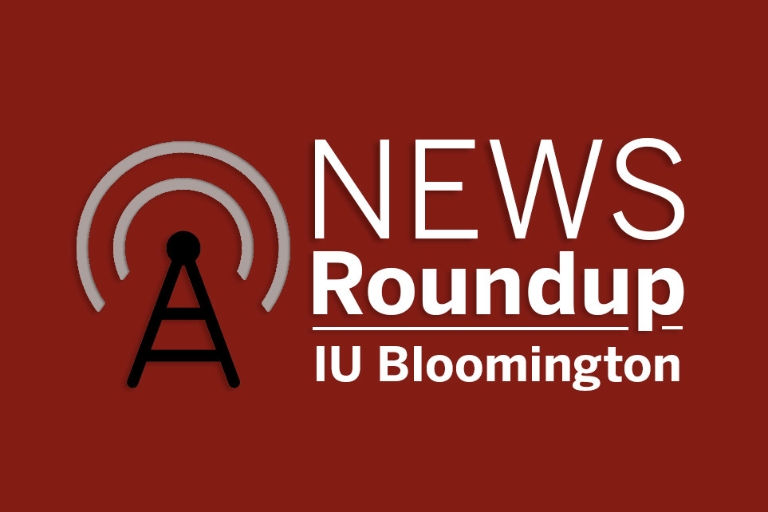 For this week, 4,000 COVID-19 testing slots are open to all faculty and staff with no symptoms of the virus.
Appointments are required for this simple saliva test, which will let you know your status before the holidays.
No testing (mitigation or voluntary asymptomatic) will be conducted the weeks of Dec. 21 and 28. If you need asymptomatic testing during these weeks, consider one of the community testing locations in Monroe County.
Jacobs and Eskenazi schools name first diversity and inclusion coordinator
The Eskenazi School of Art, Architecture + Design and the Jacobs School of Music have hired a diversity and inclusion coordinator. Sachet Watson is an IU alumna who said she is excited to build new relationships and support students, faculty and staff within both schools to advance efforts of diversity, equity, inclusion and social justice.
"Both schools are committed and want to ensure that they are creating environments that are welcoming and inclusive to everyone," she said.
In the new position, Watson will work with both schools to achieve their overall goal of increasing diversity and inclusion, which includes program development, recruitment and retention of diverse faculty, staff and students, and curriculum development. Watson said she views her new role as an opportunity to give back.
"Having been a student here, I wanted to come back to IU and serve a place that helped shaped me to be who I am today," she said.
Before taking on her current position, Watson held the role of assistant director for the Office of Student Diversity and Inclusion at the IU School of Public Health-Bloomington.
Operations Center remains open
The Bloomington campus Operations Center will remain open during all holidays and breaks to assist with maintenance trouble.
Call 812-855-8728 24 hours a day for assistance.
Don't miss last 'Ask Aaron' webinar in December
Dr. Aaron Carroll, one of the leaders of Indiana University's COVID-19 Medical Response Team, will answer COVID-19-related questions from staff, faculty and students in the final "Ask Aaron" webinar of the month, on Dec. 16.
The live Q&A session will include topics such as:
Keeping healthy – physically and mentally – over the winter session.
Understanding why cases are spiking across Indiana and the U.S.
When and how vaccines will likely be distributed.
Celebrating the holidays safely.
Additional "Ask Aaron" webinars are being planned throughout the remainder of the academic year. Visit covid.iu.edu for the latest updates.
Crowdfunding site supports Emergency Meals Project
A crowdfunding site is now available for those who would like to support the Emergency Meals Project, an initiative that began in the spring to help those facing food insecurity within the IU Bloomington community. IU Dining and the IU Food Institute restarted the project to provide meal assistance during the long winter break.
Meals will be distributed between noon and 2 p.m. Monday through Friday at the east entrance to Read Hall (as opposed to the south entrance used in the summer). Requests can be made through an online form before 6 a.m. the day before pickup.
7 faculty members earn recognition for research
Seven Indiana University Bloomington faculty members were recognized as a "Highly Cited Researcher" by Clarivate, a global company specializing in data and innovations. Those who were honored were:
David B. Audretsch, Distinguished Professor, Ameritech chair of economic development, director of the Institute for Development Strategies in the Paul H. O'Neill School of Public and Environmental Affairs.
Karen Bush, professor of practice in biotechnology, interim director of the Biotechnology Program in the Department of Biology in the College of Arts and Sciences.
Jay T. Lennon, biology professor and Evolution, Ecology and Behavior Section associate chair in the Department of Biology.
Richard P. Phillips, biology professor in the Department of Biology and science director for the Research and Teaching Preserve.
Olaf Sporns, Distinguished Professor, Provost Professor and Robert H. Shaffer Chair in the Department of Psychological and Brain Sciences in the College of Arts and Sciences.
Cassidy R. Sugimoto, professor of informatics and informatics graduate director in the Luddy School of Informatics, Computing and Engineering.
Xuan Tian, professor of finance in the Kelley School of Business.
Fewer than 6,200 researchers from around the world in 21 research fields earned the distinction, demonstrated by highly cited papers ranking in the top 1 percent in the field in the Web of Science research database.
Education professor receives 2 awards
Vesna Dimitrieska, director of Global Education Initiatives at the IU School of Education, was recently honored with two major awards in her field. The honors were:
2020 American Association of Colleges for Teacher Education Award for Global/International Initiatives, for exemplary educator preparation in the intercultural, global, cross-cultural and international arenas.
2020 National Network for Early Language Learning Award for Outstanding Support of Early Language Learning, given to individuals who have demonstrated outstanding support of early second language learning of languages other than English.