EDITOR'S NOTE: This story was updated on Jan. 8, 2021, to include information about additional funding to support this research.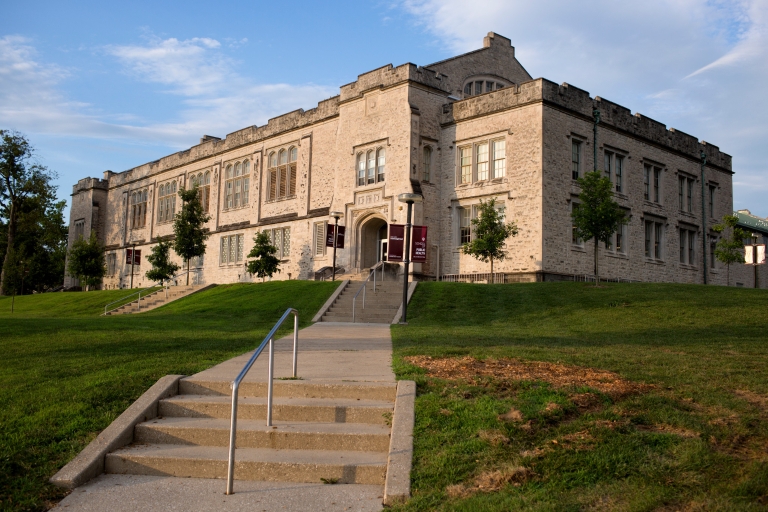 BLOOMINGTON, Ind. – Researchers from the Indiana University School of Public Health-Bloomington and the Department of Biology in the IU Bloomington College of Arts and Sciences will lead a major nationwide study on COVID-19 infection and reinfection, and the potential for long-term immunity to SARS-CoV-2.
Backed by a philanthropic investment of $15 million – $12.5 million from Jack Dorsey's #StartSmall Initiative and the Chase and Stephanie Coleman Foundation, as well as $2.5 million from an anonymous foundation – the Aegis Study will run through 2021 and will include 2,100 participants from multiple U.S. locations, likely including Chicago, New York, Bloomington and Indianapolis.
"Indiana University is extremely grateful for the generous financial support for – and opportunity to lead – this landmark public health study," IU President Michael A. McRobbie said. "Through this study, leading public health researchers from IU and around the country will seek to capture critical information about the evolution of COVID-19 and answer the key question of how long the immune system can protect individuals from the virus after they have been infected. As such, this study promises to have important implications for the effectiveness and longevity of a vaccine for the virus."
IU School of Public Health-Bloomington Dean David B. Allison and Kevin C. Maki, adjunct professor in the school's Department of Applied Health Science, will serve as co-principal investigators of the Aegis Study with Justin Otten, director of Global Health Affairs at the school, serving as administrative leader. Additional IU researchers will include School of Public Health faculty members Jon Macy, Molly Rosenberg, Christina Ludema and Stephanie Dickinson, and John Patton from the Department of Biology.
"The Aegis Study includes a dream team of exceptional investigators, and I am confident that, together, we'll be able to unlock some of the mysteries around COVID-19 immunity," Allison said. "Primarily, we want to determine whether prior SARS-CoV-2 infection, the development of antibodies and subsequent recovery from COVID-19 can prevent or, perhaps, mitigate the reemergence of COVID-19. And, if reinfection does occur, is it more or less severe than the initial infection?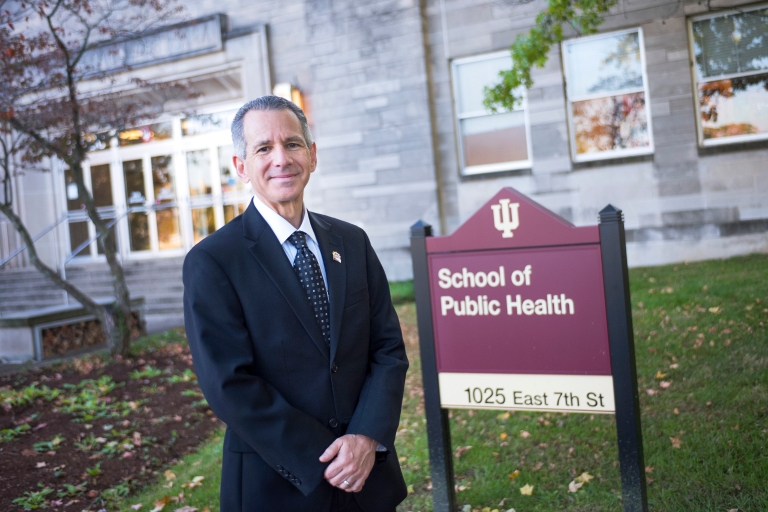 "I am humbled by and deeply grateful for the confidence that our donors' generosity reflects and for the privilege of co-leading this vital public health project."
Allison said that definitively answering these fundamental questions could inform vaccine development and allocation, organizational and governmental policies for safe reopening and long-term operation, and even individual choices about what constitutes safe behaviors.
"Indiana University is committed to working with the best academic scientists in the nation to find answers to the big questions facing our nation in this public health emergency," IU Bloomington Provost and Executive Vice President Lauren Robel said. "Working with colleagues around the nation, IU's outstanding scientists are well-positioned to make quick progress on the important questions about COVID immunity."
The multi-institutional study's team of investigators also will include David Watkins of George Washington University and Stanley Perlman of the University of Iowa, as well as Sema4 CEO Eric Schadt, Alessandro Sette of the La Jolla Institute for Immunology, Peter Attia of Attia Medical, and Harvey Fineberg, president of the Gordon and Betty Moore Foundation. Stanford University's John Ioannidis and Eran Bendavid, and New York University's Danielle Ompad, will serve as consultants.
The prospective cohort study seeks to enroll adults with and without prior SARS-CoV-2 infection who live in multiple U.S. locations where exposure to infection risk appears elevated. The Aegis Study will include follow-up of at least one year, and preliminary results are expected in 2021.
IU Research
Indiana University's world-class researchers have driven innovation and creative initiatives that matter for 200 years. From curing testicular cancer to collaborating with NASA to search for life on Mars, IU has earned its reputation as a world-class research institution. Supported by $854 million last year from our partners, IU researchers are building collaborations and uncovering new solutions that improve lives in Indiana and around the globe.