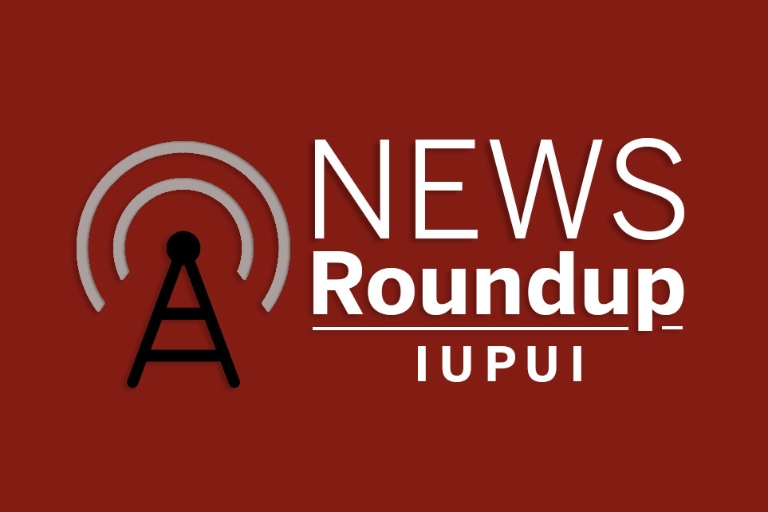 Applications for new OVPIA grants accepted
The Office of International Affairs has announced three new internationalization grant opportunities for faculty and staff at IUPUI, IUPUC and IU Fort Wayne: Virtual Exchange Fellows Program, Sustainable Development Goals Grants Program and Study Abroad Innovation Grant.
These grants for faculty and staff are aimed to advance campus priorities around international education for 2020-21.
Applications will be accepted until Jan. 3. Award decisions will be communicated to applicants on or before Jan. 31. The award period will be from Feb. 1 to Dec. 31.
Holiday safety, vaccines among topics in December 'Ask Aaron' webinars
Dr. Aaron Carroll, one of the leaders of Indiana University's COVID-19 Medical Response Team, will answer COVID-19-related questions from staff, faculty and students in an upcoming "Ask Aaron" webinars on Dec. 16.
The live Q&A sessions will include topics such as:
Keeping healthy – physically and mentally – over the winter session.
Understanding why cases are spiking across Indiana and the U.S.
When and how vaccines will likely be distributed.
Celebrating the holidays safely.
Additional "Ask Aaron" webinars are being planned throughout the remainder of the academic year. Visit covid.iu.edu for the latest updates.
Box to be 'read-only' starting Jan. 11
The migration from Box to the Microsoft and Google storage platforms is nearly complete. The final phase is Box Health data, which will begin in January.
University Information Technology Services said that in addition to users' folders, which are already read-only, users' Box accounts will become read-only after Jan. 11, and faculty, staff and students will no longer be able to edit or upload files in Box. However, documents can still be viewed and downloaded until May.
UITS also shared these reminders:
It is important that new data not be added to Box, as any changes will be lost when IU's contract with Box expires.
Make sure you have everything moved before Box retires. Review your migration error report for group and personal accounts to ensure you have everything you need before IU's contract with Box expires.
New IU students, faculty and staff will no longer automatically receive Box accounts upon joining the university. Users who need to access Box Health but don't yet have a Box account should contact their campus UITS Support Center for help.
IU Secure retires soon, switch to eduroam
IU Secure, the university's outgoing wireless network, will be retired March 31. After that, all on-campus wireless users with IU credentials must use eduroam. If you haven't switched from IU Secure to eduroam, do it now.
New and current eduroam users must also install a certificate that improves security. Please upload the eduroam Network Setup Tool.
IU continues to provide free, secure, high-speed wireless access in 24-hour "lot hot spots" around the state. People with IU an affiliation can access the university's Wi-Fi through eduroam, while others can use the IU Guest Network. The eduroam network is also available at institutions within Indiana and beyond, including IU Health Riley Hospital for Children.
2 faculty members earn research recognition
Babak Anasori, an assistant professor in mechanical and energy engineering in the School of Engineering and Technology at IUPUI, and Bernardino Ghetti, Distinguished Professor in the IU School of Medicine, were each recognized as a "Highly Cited Researcher" by Clarivate, a global company specializing in data and innovations. Fewer than 6,200 researchers from around the world in 21 research fields earned the distinction, demonstrated by highly cited papers ranking in the top 1 percent in the field in the Web of Science research database.