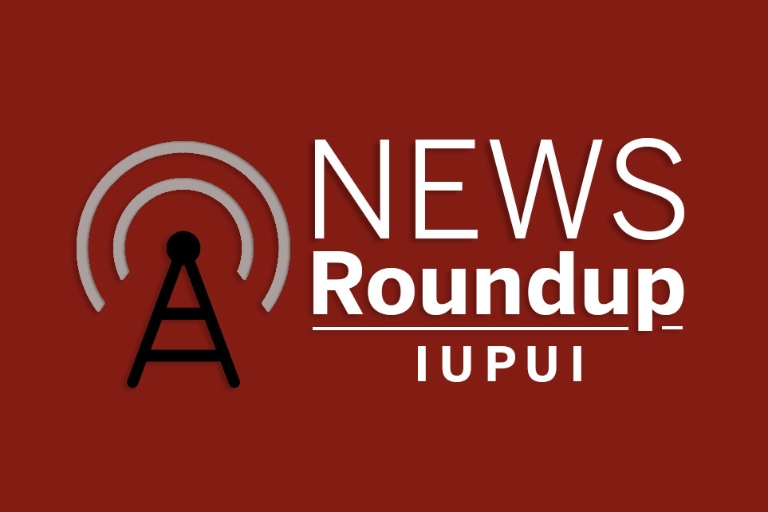 Asymptomatic COVID-19 testing slots added
For this week, 4,000 COVID-19 testing slots are open to all faculty and staff who have no symptoms of the virus.
Appointments are required for this simple saliva test, which will let you know your status before the holidays.
No testing (either mitigation or voluntary asymptomatic) will be conducted the weeks of Dec. 21 and 28.
10 Herron-made gifts to give this holiday season
Shopping small this holiday season could make a big difference in the lives of independent creators.
In an effort to keep Herron's community thriving, ditch mainstream stores and large online retailers. Instead, shop small in the online stores of Herron artists and designers.
View Herron's holiday gift guide online.
Need something to do while stuck inside? Explore Herron's exhibitions online
Although the Herron Galleries are closed to the public during the online instruction period, the current exhibitions can still be enjoyed from the comfort of your home.
Explore the 360-degree virtual tours of "The Visual Communi-gator" by David Plunkert, "A Tacit Inheritance" by Elizabeth M. Claffey and Rania Matar, and the Graduate Thesis Exhibition.
The exhibits will reopen to in-person viewing on Feb. 8.
Student activities thrive despite COVID-19 challenges
Sometimes pictures don't tell the whole story. Take a look at a photo gallery from this semester, and IUPUI's once-bustling campus looks a bit different. There aren't quite as many groups of students walking from building to building, and that might lead you to believe that not much was happening this semester for IUPUI students.
But the data tells a much different story. Even though there wasn't as much to see on campus, student organizations and activities were alive and well.
During the fall semester, 592 student organizations were active, and approximately 1,394 events took place.
Read the full story on the Division of Student Affairs' website.
Diversifying occupational therapy through theater
Occupational therapists use meaningful activities to promote health. But when the majority of the profession is composed of white women, can it adequately meet the needs of a diverse population?
That's the question IUPUI's Sally Wasmuth is tackling through a new project supported by the IU Racial Justice Research Fund. Wasmuth and her team are having important conversations about promoting equity in occupational therapy and developing action steps to diversify the field. Their aim is to change the landscape of occupational therapy and, in doing so, diversify health care in the United States.
Read more about Wasmuth's research on the Research Impact website.