If you're looking for ways to refresh your mind, body and spirit in 2021, Healthy IU has a wide range of programming options. Again this semester, most options are available online.
Find campus-specific programming by selecting your campus. Healthy IU programs and services are free for full-time employees and their spouses on an IU-sponsored medical plan.
Become a wellness ambassador for your department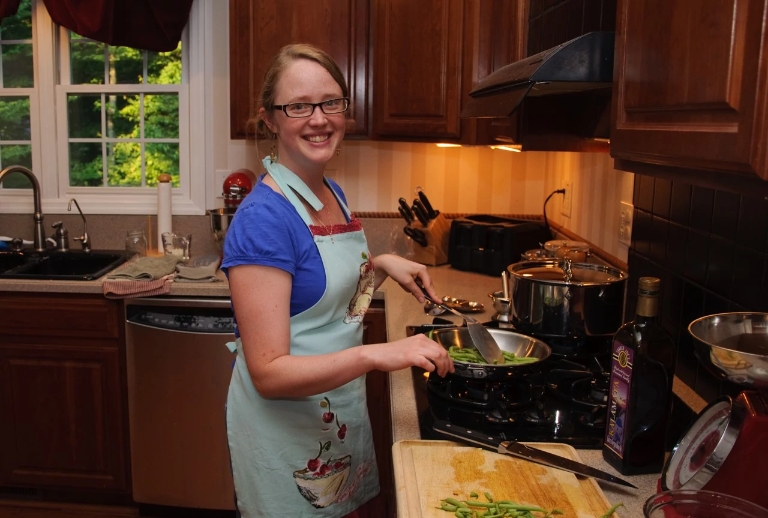 Healthy IU wellness ambassadors communicate wellness programs, resources and events to their work teams, and share the general wellness needs of their work team with Healthy IU. They can connect with other ambassadors across the university in biannual online meetings and receive four wellness newsletters each year.
An orientation video is available for employees who are interested in signing up. Not sure if your department already has a wellness ambassador? A list of current ambassadors is available on the wellness ambassador webpage.
Physical well-being
Sleep
Getting enough sleep is one of the best things you can do for your overall health. Research shows that sleep has a positive impact on our mood, alertness, stress level, immune system, weight, cardiovascular health and more.
Join Indiana University sleep experts Yelena Chernyak, Dr. Shalini "Shalu" Manchanda and Julie Otte for the online program Ask the Experts: Sleep Q&A on March 11, and check out these tips for a good night's sleep.
Nutrition
Fuel your body and mind with healthy and delicious foods. Join IU Student Health Center registered dietitian Katie Shepherd for live online cooking demonstrations March 2 and April 6.
Healthy IU registered dietitian Steven Lalevich hosts Nutrition Nuggets, a weekly question-and-answer session, as well as personalized nutrition counseling sessions. And to learn more about IU's free weight management benefit, Weight Watchers Reimagined, check out the Jan. 28 webinar WW Experience.
Physical activity
Moving throughout the day – even for just a couple of minutes here and there – benefits cardiovascular health and reduces the risk for premature mortality. Moving more and being less sedentary have also been shown to improve mental well-being in young adults.
Challenge yourself to move more throughout the day by signing up for Move More IU, Indiana University's three-week online challenge starting March 1. Participants will receive emails with movement tips, exercises to try and encouragement as they experiment with adding short, one- to 15-minute bouts of physical activity to their day.
All employees, spouses, students and IU community members are welcome to join the challenge, which includes a challenge incentive, campus participation competition and more.
Mental/emotional well-being
Healthy IU is offering two brand new opportunities to connect with other IU employees in a fun and meaningful way. Join Lauren Daugherty, art therapist at the Eskenazi Museum of Art, for "Looking at and Talking about Works of Art." The 30-minute sessions will be offered throughout the semester.
Employees can also join the Healthy IU Work + Life Virtual Book Club, which will be reading and discussing "The Book of Joy" by Archbishop Desmond Tutu and the Dalai Lama.
Healthy IU will be offering two options for the live online Mindful Way to Stress Reduction program and Mid-Day Mindfulness Practice sessions. To help ease financial stress, employees can sign up for the webinar "How On Earth Do I Pay for College?" presented by the IU Office of Financial Wellness & Education.
Racial dialogue series
According to the American Public Health Association, racism is a driving force of the social determinants of health (like housing, education and employment), is a barrier to health equity and has been declared a public health crisis.
Healthy IU Work + Life's racial dialogue series, "Embracing the Suck: Leaning into Tough Conversations," will help participants learn foundational skills for effective dialogue when talking about issues of race. Programs include "Tough Conversations: De-escalation Training" and "Intergroup Dialogue: Having Difficult Conversations about Race and Other Identities."
Parenting
IU faculty and staff who are parents can connect and share resources in the IU Parenting Group, which has a 2021 kickoff meeting Jan. 26. Parents might also be interested in the four-part series, Mindful Parenting 2: How to Parent Peacefully, hosted by IU alum and mindful parenting expert Nellie Springston.
Julie Newsom is Healthy IU's communication specialist. Healthy IU is Indiana University's workplace wellness program. For more information, visit healthy.iu.edu.