COVID-19-related child care leave available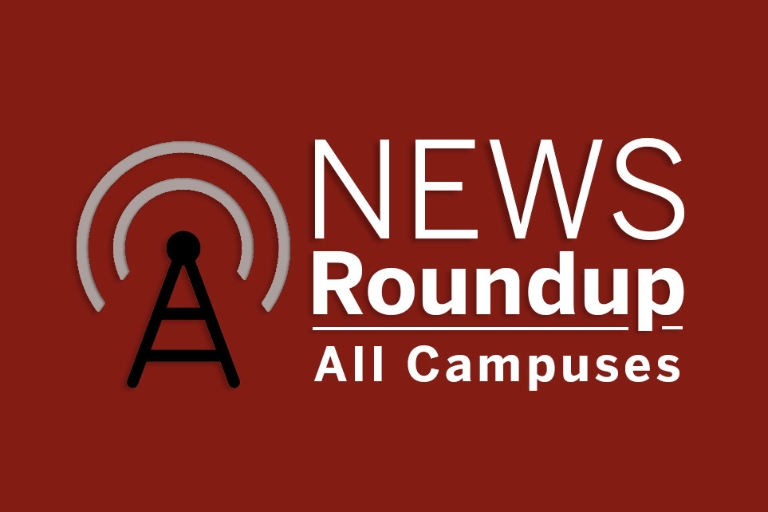 Leaves made available through the Families First Coronavirus Response Act expired Dec. 31. To help eligible employees requiring time off for child care needs related to COVID-19, such as child care facility closures and online learning, IU has introduced the unpaid IU COVID-19 School and Child Care Leave.
Learn more about COVID-19-related leaves and answers to frequently asked questions on the IU Human Resources' COVID-19 webpage. A COVID-19 leaves chart provides a guide for usage, including payroll coding.
Have your COVID-19 questions answered in webinars
Indiana University staff, faculty and students can have their COVID-19-related questions answered by Dr. Aaron Carroll, one of the leaders of IU's COVID-19 Medical Response Team, in three upcoming "Ask Aaron" webinars at noon Jan. 13, Jan. 20 and Jan. 27.
Two additional "Ask Aaron" webinars have been scheduled specifically for regional campuses: Jan. 14 for IU Northwest and IU South Bend, and Jan. 15 for IU East, IU Kokomo and IU Southeast.
The live Q&A session will include topics such as:
Returning to campus and on-arrival testing.
How and when vaccines are likely to be distributed.
Connecting with others safely.
Additional "Ask Aaron" webinars are being planned throughout the remainder of the academic year. Visit covid.iu.edu for the latest COVID-19 updates.
Online enrollments reach record levels
Indiana University enrolled a record number of students in fall 2020, and online degree programs showed greater enrollments compared to fall 2019.
For example, students enrolled in online degree, certificate and non-degree programs increased 17.5 percent over the prior year. Also, undergraduate online enrollment increased 22.5 percent compared to fall 2019.
The Master of Business Administration program showed the largest enrollment gain, adding 1,467 students.
Grand Challenges roundtable focuses on research success
A webinar on the Prepared for Environmental Change Grand Challenge will take place at 3 p.m. Jan. 19. It is the second in a series of virtual roundtables to share progress and impact from research empowered by IU's Grand Challenges program.
Panelists include IU professors of eco-epidemiology, biology, microbiology and invasive species ecology.
The roundtable will be followed by a moderated question-and-answer session.
Register online for the virtual roundtable, hosted by the Office of the Vice President for Research.
IU South Bend announces new appointments
IU South Bend announced three new appointments in mid-December. Susan Thomas was named the interim dean of the Schurz Library, Vincci Kwong is the new director of online education, and Raman Adaikkalavan is the interim associate vice chancellor for enrollment management.
Most recently, Thomas served as director of collection services for the Schurz Library. Kwong previously served as librarian and dean of web services, assessment and UX research for the Schurz Library, and Adaikkalavan was chair of the Department of Computer and Information Sciences.
IU Southeast professor receives Carnegie Fellowship
Doyin Coker-Kolo, professor of education at IU Southeast, has been awarded a Carnegie African Diaspora Fellowship.
The purpose of the fellowship is to engage in research and curriculum development for women in educational leadership. Coker-Kolo will travel to Uganda to work with faculty and students at the College of Education and External Studies at Makerere University.
School of Medicine launches new Ph.D. program
Indiana University School of Medicine has launched a Ph.D. program in regenerative medicine and technologies, a rapidly growing discipline that will shape the future of health care.
The program will train next-generation leaders who will contribute to the much-required skilled workforce across the country and in Indiana.
Regenerative medicine is a new branch of medicine that develops methods to regrow, repair or replace damaged or diseased cells, organs or tissues.
IU Angel Network creates educational membership level
Indiana University alumni, students, faculty and other supporters who have an interest in early-stage venture investing, but do not meet the Securities and Exchange Commission's parameters to be an accredited investor, can apply for the IU Angel Network's educational membership level.
The newly established membership level allows nonaccredited investors to engage in network activities and participate in pitches, although they will not be able to actually invest. It also gives individuals who are accredited by the SEC, but are not looking to actively invest, the opportunity to share their expertise during network activities.
IU cancer center findings could help blood cancer patients
Researchers at the Indiana University Melvin and Bren Simon Comprehensive Cancer Center published promising findings in the New England Journal of Medicine on preventing a common complication to lifesaving blood stem cell transplantation in leukemia.
Dr. Sherif Farag discovered that using a drug approved for Type 2 diabetes reduces the risk of acute graft-versus-host disease, one of the most serious complications of blood stem cell transplantation.