Take advantage of Adobe Stock access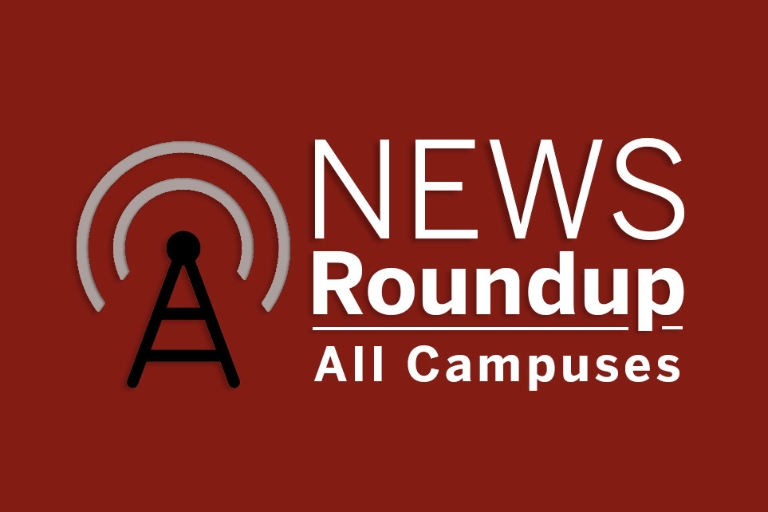 IU students, faculty and staff now have access to Adobe Stock, including nearly 200 million photos, illustrations and vector graphics. IU signed an agreement with Adobe to provide free access to a variety of software apps and services.
Log in through Adobe Creative Cloud to download images that will make projects look professional or add more interest to Canvas courses.
Learn more about Adobe Stock on Knowledge base.
Online teaching webinar series resuming
The Continuing the Conversation webinar series, which features faculty across all IU campuses and disciplines sharing their experiences as online instructors, resumes Jan. 29. Justin Hodgson, an associate professor of English at IU Bloomington, will lead a webinar titled "Empowering Students Through Creative Technologies: A Digital Literacy Primer."
Additional webinars are planned for Feb. 26, March 26 and April 16. Instructors explain their experiences and offer suggestions, and the webinars include question-and-answer periods so participants can engage with the presenters.
Visit the Continuing the Conversation webpage for additional details and to register for the webinars.
New mobile app pushes course notifications for instructors, students
Indiana University instructors and students now have access to Boost, a new mobile app developed at IU and integrated with Canvas that pushes notifications about due dates, announcements and calendar events.
Boost is customizable, so notifications can be chosen on a course-by-course basis. Instructors whose graded assignments have deadlines in Canvas can encourage students to use the app, to help them keep on top of assignments.
Learn more about Boost on Knowledge Base.
Online courses combat stigma of substance use disorder
Indiana University's Responding to the Addictions Crisis Grand Challenge initiative, in partnership with the School of Nursing, is offering two new online courses to reduce stigma around substance use disorder. They are:
"In This Together: Community Conversations to Reduce Stigma of Substance Use Disorder," which fosters individual reflection and community discussions.
"Substance Use Disorders: An Introduction for Nurses and Healthcare Professionals," which is for nurses and enhances participants' understanding of nursing practices related to substance use disorders and addiction.
The courses, which are free to the public, are an extension of Responding to the Addictions Crisis initiative's In This Together project. The project is a community resource for those wanting to learn more about substance use disorder and how to make a difference in people's lives.
IU Desktop beta testing help needed
Beta testers are needed for IU Desktop, software in development that brings together commonly used applications such as Canvas, Zoom and OneDrive, in one dashboard. Using a customizable format, IU Desktop will make it easy for users to find the apps they use most.
Feedback helps make the software better. Anyone chosen as a beta tester will install the software and receive weekly surveys about the experience. Participants who complete the surveys will be entered in weekly drawings for gift cards.
Faculty, staff and students are invited to participate in beta testing. Sign up by completing an online form for either faculty and staff or students.
Learn more about IU Desktop in Knowledge Base.
Need an answer to a COVID-19 question? Ask Aaron
If you have COVID-19-related questions, one of the leaders of IU's COVID-19 Medical Response Team has the answers. Dr. Aaron Carroll is hosting weekly Q&A webinars through the remainder of the academic year to help inform students, staff and faculty.
Upcoming "Ask Aaron" webinars on Jan. 27, Feb. 3 and Feb. 10 are for all IU campuses, while webinars on Jan. 28 and Feb. 11 are intended for regional campuses. More are planned throughout the semester.
The webinars will cover topics such as on-arrival testing, mitigation testing, and when and how the COVID-19 vaccination will be distributed.
For the latest COVID-19 updates, visit covid.iu.edu.
IU researchers gain access to new health claims data
Indiana University researchers have access to a rich new data resource of administrative health claims through the Optum Clinformatics Data Mart Database, a statistically deidentified, HIPAA-complaint, closed system of administrative health claims composed of members with commercial and Medicare Advantage plans.
The massive dataset includes claims for about 67 million people from all 50 states, including data on patient enrollment, medical claims, pharmacy claims, inpatient confinement claims and lab results. Details about providers, including medical specialties, are also included.
Optum has licensed the data to Indiana University for use in research projects. Access to the database is made possible through support from the Responding to the Addictions Crisis Grand Challenge initiative, the Office of the Provost, the College of Arts and Sciences, UITS Research Technologies and the Social Science Research Commons.
The Social Science Research Commons is hosting short informational sessions and in-depth orientations about using the Optum dataset. The session schedules and more information are available on the Research Commons' website. Privacy and compliance training are required before researchers may work with the data.
IU Southeast School of Natural Sciences receives $1 million for scholarship
IU Southeast received a $1 million gift from Mark Holloway in honor of his late wife, an IU Southeast alumna Teresa Blessinger, an IU Southeast alumna.
The gift will create the Teresa Blessinger Memorial Scholarship for IU Southeast School of Natural Sciences students.
Blessinger, who died in September 2017, graduated from IU Southeast with a Bachelor of Arts in biology in 1977 and from Indiana University School of Medicine in 1981. She had been an anesthesiologist at Baptist Health in Louisville for 30 years.