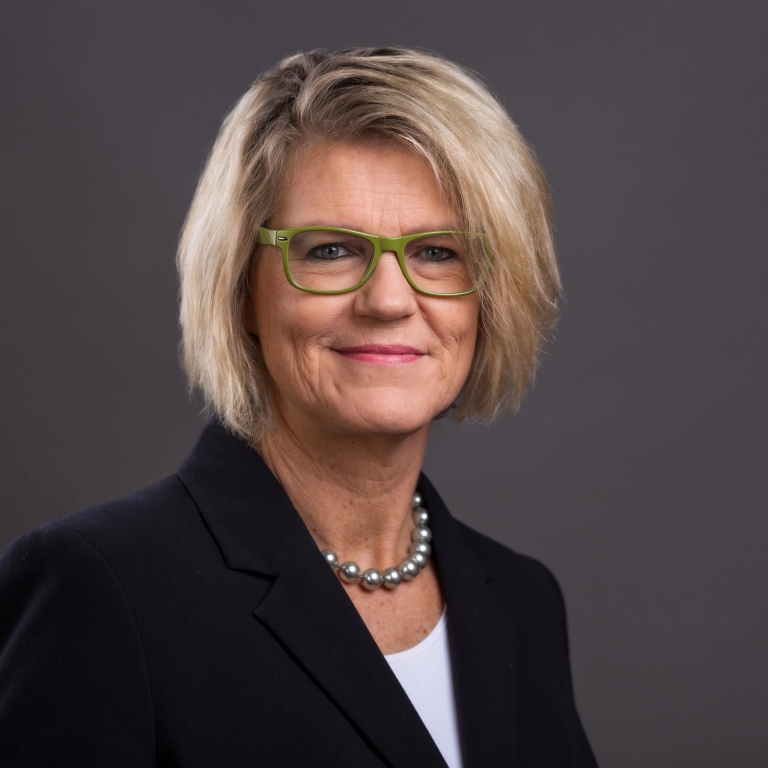 BLOOMINGTON, Ind. – Indiana University President Michael A. McRobbie has named Rebecca Carl interim vice president for communications and marketing. The transition was prompted by the resignation of Karen Ferguson Fuson, following her brief leave of absence from the role of vice president to care for family members.
"Karen has done an exceptional job raising the quality of work of the communications and marketing team, while also playing an integral role in the success of Indiana University throughout this pandemic," McRobbie said. "I am extremely thankful for her leadership over these past many months and commend Karen's commitment to the needs of her family."
Carl brings a wealth of higher education and health care marketing and communications experience to the new role, having led similar departments at Arnett Clinic and Clarian Health (now IU Health). Before joining the Office of the Vice President for Communications and Marketing, she served IU as associate vice president for government relations and economic engagement.
"I have great confidence in Rebecca's ability to fulfill this role, and she has my full support," McRobbie said.
Carl will hold the role until McRobbie's successor is named and able to identify a permanent replacement. She assumes the helm at a time of continued critical work for the division, which is overseeing communications and logistics for the university's COVID-19 response, as well as supporting multiple campuses and schools in their recruitment efforts.
"Under Karen's excellent guidance, our team has taken significant steps forward, including building a robust leadership team that is well prepared for the opportunities ahead," Carl said. "I'm privileged to continue in the path she has prepared and feel fortunate to inherit such a strong operation."
Ferguson Fuson will continue in an advisory role to the division. Her 30-year career includes multiple leadership roles for Gannett, including publisher and president of The Indianapolis Star.
"Serving Indiana University has been a privilege, and I am thrilled to stay on in a part-time advisory capacity, and I look forward to contributing to helping this team have continued success," she said.
As part of the transition, which was effective Jan. 19, Carl will continue to fulfill the role of chief communications officer, and Eleanor Berman will take on the role of chief marketing officer.