Since August, more than 130,000 mitigation tests have been completed at Indiana University Bloomington. This robust testing program helped the university maintain in-person classes from August through the Thanksgiving break and keep COVID-19 infections to a minimum on IU's campuses. Based on the success of mitigation testing in the fall, the program will continue during the spring semester with a few improvements.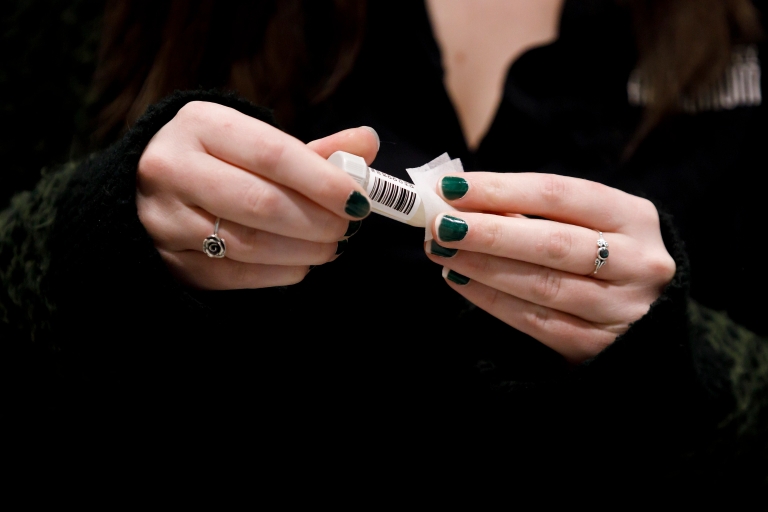 Here's what to know about mitigation testing at IU Bloomington for the spring semester.
More testing, more often
Faculty, staff and students can expect to be called for mitigation testing more often during the spring semester than in the fall. According to Erika Cheng, deputy director of mitigation testing for IU's Medical Response Team, the goal is to do 50,000 mitigation tests each week, with:
Students living in congregate living (residence halls, Greek houses, etc.) being tested twice a week: once on Monday or Tuesday and again on Thursday or Friday.
All undergraduates tested once a week.
10,000 faculty and staff tested each week university-wide.
"The willingness of our students as well as faculty and staff to participate in mitigation testing has been amazing and really allowed us to have an effective mitigation testing program during the fall semester," Cheng said. "The primary goal of increasing testing is to further prevent outbreaks. With additional testing, we're able to catch any trends in increasing cases more quickly and better contain any spread of the virus."
New testing locations
Also changing this spring is where faculty, staff and students will go for their mitigation tests. Faculty and staff now have the option of scheduling their tests at the IU Auditorium or Cramer Marching Hundred Hall. Both locations have parking available and have all safety and physical distancing measures in place.
Students will schedule their tests at the IU Auditorium. Those living in on-campus housing and moving in between Jan. 30 and Feb. 7 will participate in a special on-arrival testing process at Garrett Fieldhouse. After Feb. 7, students will also have the option to schedule their tests at Cramer Marching Hundred Hall.
A new option for the most vulnerable
This week, a new drive-thru mitigation testing option is being trialed. This provides another option for those who have extra health concerns or do not feel comfortable going inside for testing.
"To continue to help keep our IU community safe, we need everyone called for mitigation testing to have the option and feel comfortable being tested on campus," Cheng said. "We're excited to test out this new option and think it'll be a winner."
What isn't changing
Following the success of the fall semester mitigation testing program, several things about the process will remain the same:
Faculty, staff and students will be notified by email on Friday if they're included in the following week's mitigation testing group.
The link to schedule a test will be included in the email.
Exemptions from mitigation testing continue to be available for a limited number of reasons. The link to request an exemption is included in the mitigation testing email.
A link to test results is sent via email 24 to 48 hours after a test. Results from previous tests can also be viewed any time.
Voluntary testing also continues
In addition to mitigation testing, where a specific group of faculty, staff and students is selected, voluntary asymptomatic testing will continue. This testing is open to anyone who has not been called for mitigation testing that week and has no symptoms of COVID-19. The scheduling for voluntary testing opens on Friday evening the week before the tests.
Additional information on mitigation testing as well as FAQ on testing is always available at covid.iu.edu.