In 2021, Indiana University Cinema celebrates the 10th anniversary of opening its doors to the public. It has truly been a remarkable decade, both within and beyond our beloved space. The past year, especially, has driven us to be ever more innovative, flexible and thoughtful in our programming, as well as with our behind-the-scenes operations.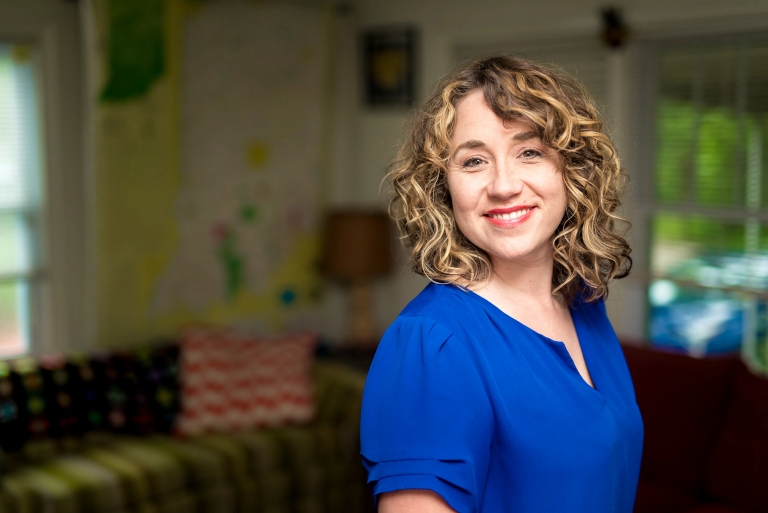 IU Cinema's vision statement is to provide "Transformative Cinematic Experiences Accessible for All," an inclusive and aspirational ideal central to our organizational ethos since day one, and one we have reconsidered, re-envisioned and recommitted to as we approach an enormous time of change for our organization.
Our story began with a transformation – of the University Theatre into a state-of-the-art cinema – so it is more than fitting we hold fast to continual evolution and adaptation as being among our guiding principles. With each event and each collaboration, we know we are helping write a new chapter in the deep and rich history of the arts and humanities at IU. We are grateful for all who have contributed to our part of that story thus far – together, we have created a place for film like no other.
Speaking of writing, our founding director Jon Vickers and I spent much of 2020, before his retirement, writing and editing "Indiana University Cinema: The New Model," which will be released in fall 2021 through IU Press. Working on our book allowed us to pause and reflect on our past and dream a little of our future – something the busyness of presenting 250+ public events per year often did not make much time for. The volume is a look back at all we have accomplished in our first decade, paying homage to those who preceded us and laid the groundwork that made IU Cinema possible; reflecting on and recollecting the past 10 years of programming, partnerships and filmmaker guests; celebrating and spotlighting our campus collaborators; and looking ahead to what our next decade will bring.
It is a time of transition for our organization in many ways. Though our founding director's departure was expected in 2020, as announced in September 2019, the pandemic shifted the focus of our transition planning and required us to put the search for a new director on hold until it could safely be resumed. Jon graciously agreed to continue as director for a few additional months to allow our team to readjust accordingly, and I agreed to serve as interim director.
Almost immediately upon closing our doors to the public in March 2020, we transitioned from in-person events to online events and established the IU Cinema Virtual Screening Room. Our team inherently understood the importance of providing connection, a place of convening, and the need to maintain a sense of community at a time when we were all asked to be apart for the safety and health of our friends, family, colleagues and neighbors.
It has been an enormous challenge to reinvent what our team had spent a decade perfecting in terms of presenting world-class and unique cinematic experiences in IU Cinema, and one our dedicated and talented team has soared to success with. I am in awe of what we have accomplished in the face of so many odds and am immeasurably proud of the tenacity and ingenuity of our entire team, all while maintaining good spirits and a mindfulness toward taking care of ourselves, as well as our community.
We presented more than 60 virtual programs in 2020, including interactive events with filmmakers Karyn Kusama, Alexandre O. Philippe, Guy Maddin, Apichatpong Weerasethakul, Isabel Sandoval, Hugo Perez, and Ken and Florence Jacobs; and collaborative programs with Themester, the Political and Civic Engagement, or PACE, program, IU Libraries, the IU Institute for Advanced Study, the Writers Guild at Bloomington, and the Center of Excellence for Women in Technology. We also offered online viewing of more than 30 newly released or recently restored films from around the globe, including films representing Algeria, Colombia, Brazil and Denmark.
In the spring, we are planning another robust semester of virtual events with partnerships across the university and community, including the ongoing regular City Lights and Underground film series, curated by graduate students; the Art and a Movie series presented in collaboration with the Eskenazi Museum of Art; a virtual visit by filmmaker Nina Menkes coordinated by the Writers Guild at Bloomington; and the Movement: Asian/Pacific America series produced in partnership with the Asian Culture Center and Asian American Studies Program. We are also working collaboratively with the Jacobs School of Music and The Media School to produce virtual presentations of two of our most-beloved annual live-music events: Double Exposure and the Jon Vickers Scoring Award.
Beyond our programming, IU Cinema hosted 14 courses in fall 2020 – our usual is one to two per academic year – and we will continue to host courses this spring as our space is needed to aid with coursework.
Rest assured we will continue to make transformative cinematic experiences accessible for all in the virtual realm while hoping to return to in-person events sooner rather than later. To that end, our team is hard at work planning an outdoor screening series to take place in the spring as soon as the weather becomes more amenable. We are excited to join the Open Air Venues initiative launched in fall 2020 by the Office of the Provost and Executive Vice President and managed by University Events. Additionally, we look forward to participating once again in the Arts and Humanities Council's First Thursdays events.
We also intend to focus a great deal of reflection, reassessment and action on our anti-racist and equity and inclusion work in the next year.
We take seriously the position of power and privilege we have as an organization. We have accelerated much of the work in these areas that we had drafted as part of our 2025 strategic plan outline, as well as drafted new initiatives and changes to our operations. Our entire staff is committed to continued education, examination and action toward necessary changes to tear down barriers in order to truly live our vision of being a cinema representative of and accessible for all.
This is our work in 2021 and beyond. We hope you will join us for many points along our journey as we begin the next chapter in IU Cinema's story.
Brittany D. Friesner is interim director of IU Cinema. Read more about Friesner's work with IU Cinema.