While Indiana University Bloomington faculty, staff and students departed campus for the intersession and winter holidays, a trio of family members has been among the vital behind-the-scenes employees performing a variety of jobs that ensure the buildings are well maintained and the campus is in tip-top shape.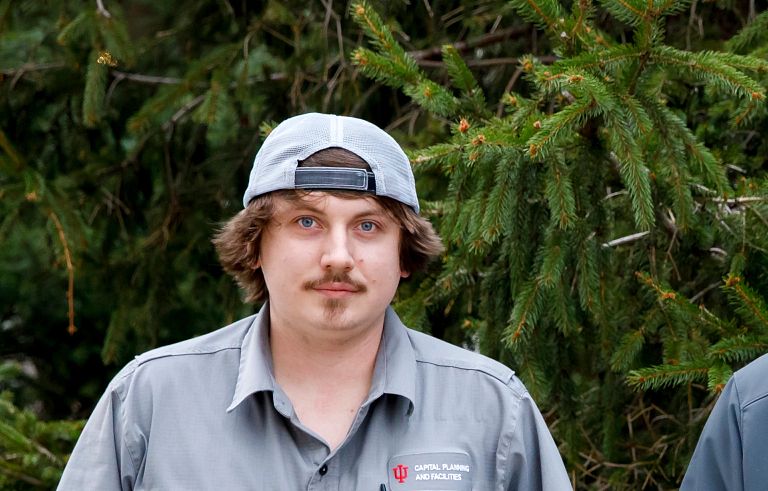 Theodore Scales Jr. and sons Teddy L. and Tyler Scales are part of a family tradition of working for IU. Theodore, 63, works at the Central Heating Plant and Chilled Water Plant as a maintenance crew leader. Teddy, 46, is the utility production manager with Capital Planning and Facilities. Tyler, 22, works for Building Services on the mobile night crew.
All three said they love working for IU, are proud of their family's contributions and enjoy the opportunities their work provides.
"It's a great feeling to know all your family works at Indiana University," Theodore said.
"I enjoy being part of something larger, making sure buildings are clean and warm in the winter and cool in the summer so future generations of students can receive the education they need to pursue their dreams," Teddy said.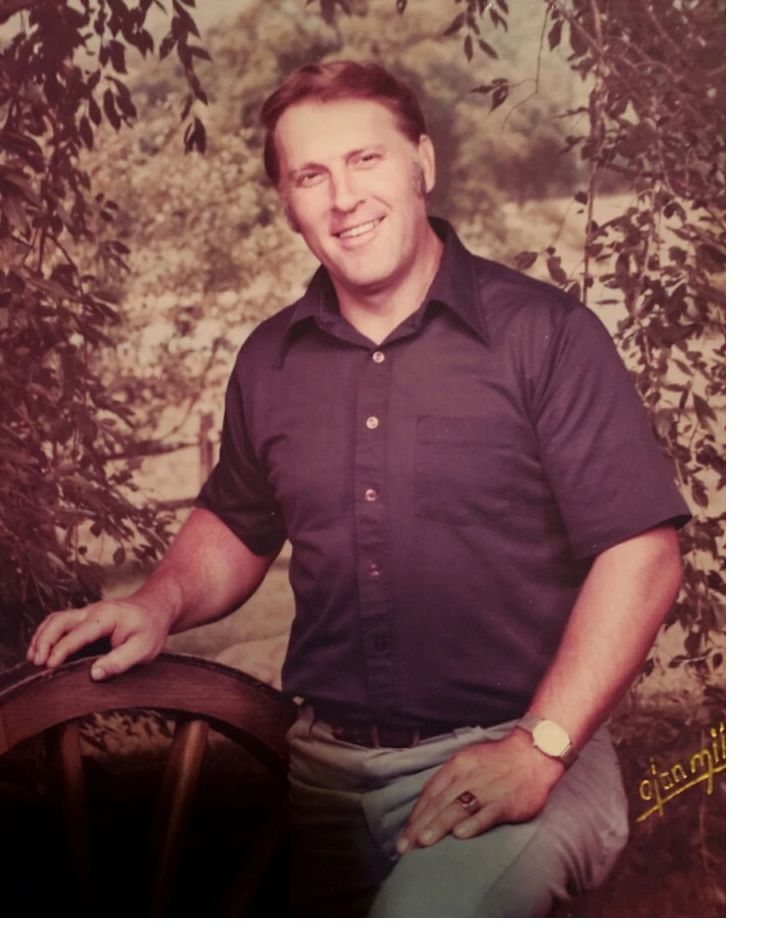 The Scales family tradition began well before the father and sons started working for IU. It began with Theodore Scales Sr. and his cousin Hugh Wallace "Wally" Scales, both deceased. Theodore Sr. worked for IU for about 30 years, as a plumber and teaching pneumatics as part of an apprenticeship program, son Theodore Jr. said. Wally was the first manager of the Jordan Hall (now Biology Building) greenhouse, and was responsible for collecting plants and building up the teaching collection and conservatory, according to the Department of Biology. In fact, the greenhouse's corpse flower was nicknamed "Wally" in his honor.
Scales Jr. said his dad always enjoyed going to work at IU, and was the one who encouraged him to apply for an opening on a new "scrub crew" in the custodial department. Scales Jr. saw it as a better opportunity than his landscaping job, and started working for IU in November 1975. Since then, he's worked his way up the ladder. His primary responsibility now is keeping various machinery operating smoothly, such as pumps and motors.
"I just enjoy the work I do," Theodore Jr. said. "I'm pretty mechanically inclined. It's a great feeling at the end of the day to know you repaired a piece of equipment and that it will run for many years after that."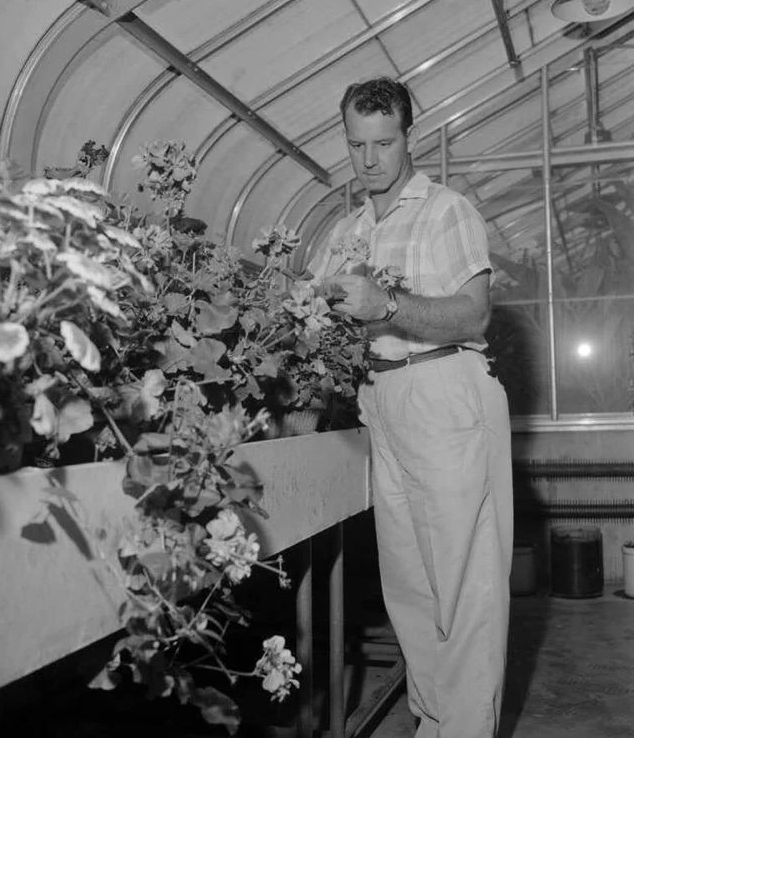 Teddy said he remembers tagging along with his dad to the heating plant as a child, and being amazed by all the equipment and the ingenuity of the workers. For a kid who loved machinery like bulldozers and loaders, the plant was a fascinating experience. Teddy added that his father and grandfather were great examples of dedication and hard work.
"I'm very proud to follow in their footsteps," he said.
After serving in the United States Marine Corps, Teddy joined IU as an "ash man" who loaded coal into boilers and shoveled out the ashes. Like his dad, he's worked his way up in nearly a quarter-century with the university. As the utility production manager, he oversees the Central Heating Plant and Chilled Water Plant, and he is in charge of schedules, budgets, environmental reporting and staff testing. He's also in charge of 26 employees who report to him. His work, for example, helps ensure the proper operation of special microscopes that require chilled water for cooling.
Tyler started working for IU about four months ago, after his dad told him IU was one of the best employers in the state and that he could turn any job at the university into a career. His job involves several roles. He performs routine cleaning at the Tennis Center and the IU Police Department, among other places, and as part of a project crew he scrubs and refinishes floors and cleans carpets. His cleaning in high-traffic areas has helped reduce the possibility of students contracting COVID-19.
Tyler also works as part of a security crew that locks and unlocks buildings to make sure they are secure at night and open during the day. He is also among those who go around campus looking for anything out of place and making sure the campus is in good shape for the morning.
"Our crew is especially busy now that campus has closed down for the winter, doing projects that we normally wouldn't have time to do because the building would need to be opened for class in the morning," Tyler said. "We are also using this time to restock a lot of sanitization products for all the buildings to ensure everyone has enough products to keep everyone safe when they return to school."