A beautifully restored Maxwell Hall will open to the public as the Gayle Karch Cook Center for Public Arts and Humanities with its first faculty exhibitions in February.
The new arts and humanities hub is named after Indiana University Bloomington alumna and historical preservationist Gayle Cook, whose generous donation helped make the building renovation possible. The project was also supported by a Challenge Grant from the National Endowment for the Humanities.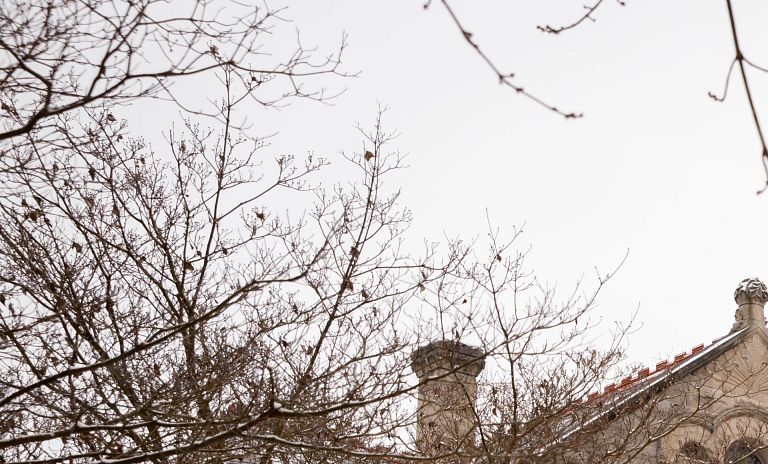 The Cook Center will serve as a bridge between the campus arts and humanities community and downtown Bloomington's vibrant arts and culture scene. It will bring several of the campus's public-facing arts and humanities centers into the same building for the first time, allowing for greater collaboration and impact. The center includes space for the Arts and Humanities Council, College Arts and Humanities Institute, Center for Rural Engagement, IU Corps, Traditional Arts Indiana, Platform: An Arts and Humanities Research Laboratory, and the Book Lab, a new center dedicated to exploring the history of the book and contemporary bookmaking.
The space will also be available to faculty and students in the arts and humanities for lectures, exhibits, workshops and conferences. It includes offices for visiting scholars and artists, and will also house the new Arts and Humanities Student Guild. The internship program will provide real-world training and professional opportunities for students interested in public arts and humanities programming.
"The Cook Center is a hearth and a hub for campus arts and culture," said Ed Comentale, director of the Arts and Humanities Council. "With its beautiful architecture and stunning stone fireplace, it is a space of genuine warmth and welcome. It is a perfect setting for sharing the values and methods of the arts and humanities, for exchanging ideas on campus with the general public and vice versa."
The Cook Center includes an Exhibition Gallery and Grand Hall that will showcase faculty and student work. Sarah Edmands Martin, assistant professor and area coordinator of graphic design in the Eskenazi School of Art, Architecture + Design, is co-curating one of the first two exhibitions opening in the new space virtually Feb. 5 and for in-person viewing Feb. 9. The exhibitions give people the chance to experience art in person, while wearing facemasks and following IU's guidance for using common areas on campus. Martin said there are limited opportunities for faculty to showcase work on campus, and she's excited that the Cook Center expands those possibilities.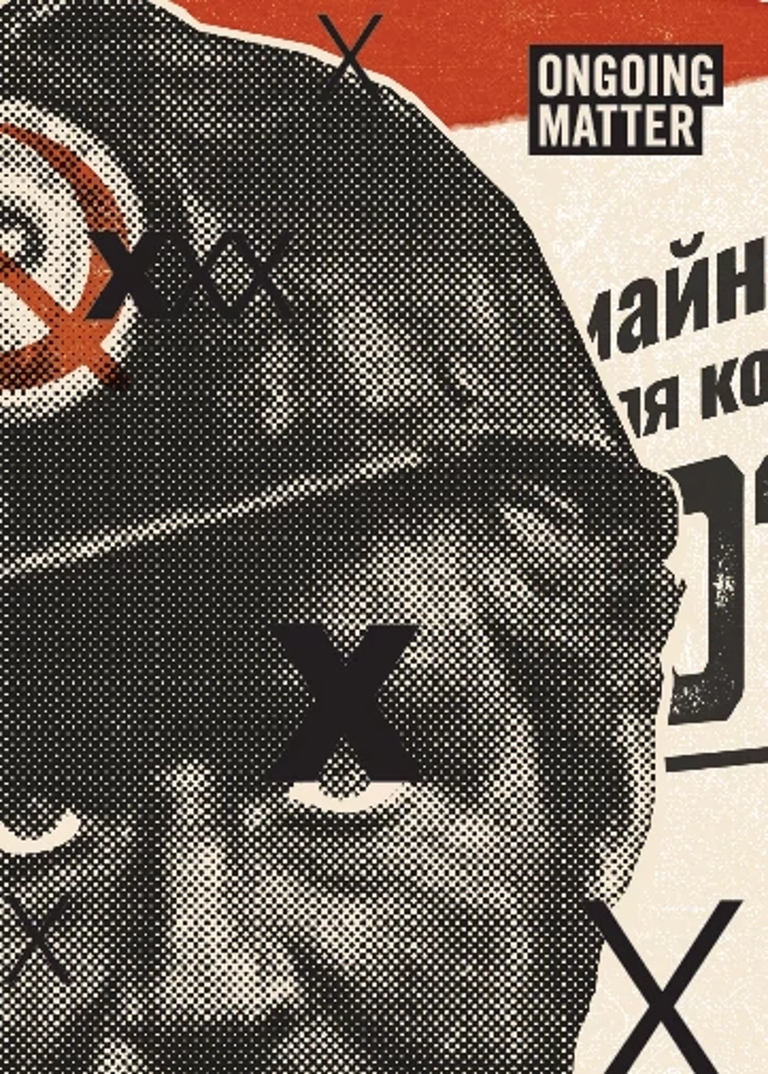 "Sometimes students don't know what their amazing faculty are doing, and this is a really great way to allow faculty work to shine," Martin said. "The more that students become aware of what researching faculty are doing in the arts, the more they get out of their education."
Martin co-curated "Ongoing Matter," a multiplatform exhibition that features world-renowned graphic designers showcasing information from the "Report on the Investigation into Russian Interference in the 2016 Presidential Election," known as the Mueller report. The design artifacts, posters and animations give people a chance to interact with government information that Martin said was intentionally poorly communicated by the federal government.
"The pieces encourage people to engage with a document that was designed to discourage people from engaging with the information," she said.
Co-curating the other Cook Center opening exhibition are Martin's Eskenazi School colleagues, Osamu James Nakagawa, distinguished professor and Ruth N. Halls professor of photography; and David Ondrik, lecturer of photography. "Photographic Occurrences" challenges people's assumptions of photography through images and prints that show the history of experimentation and abstraction used in the medium.
The exhibition includes work from IU faculty and alumni, as well as photographer Henry Holmes Smith. Smith taught at IU for 30 years and was a pioneer in creating cameraless photographic images.
"Photography is always perceived as a representation of reality, but Henry Holmes Smith was making very abstract images," Nakagawa said. "The exhibit is kind of challenging people who think photography is taking photos on your phone and sending it. That is not photography; that is an image on a screen."
Several of the pieces included in "Photographic Occurrences" were made without a lens, and some used processes that aren't commercially viable. Ondrik said that makes it especially important that the exhibition be conducted in person, rather than virtually.
Ondrik has an exhibition on display at Bloomington's FAR Center for Contemporary Arts Pictura Gallery, but he said it's one of few venues for showing this type of work on campus and in town. The Cook Center will make world-class faculty and student shows more accessible.
"With the Jacobs School of Music, you can really see what's going on through performances, you can see theater performances," Ondrik said. "But I don't know what some of my colleagues are working on because there's no place to see it unless I arrange a studio visit."
The Cook Center is also a dedicated space for the humanities. It includes a grand lecture hall and conference wing that will host many of the more than three dozen humanities conferences that take place on the Bloomington campus. Both the College Arts and Humanities Institute and the Arts and Humanities Council will host its humanities programs in the new space. Together they are developing new series for the next academic year, including high-impact public humanities talks, a story exchange and in-depth expert demonstrations.
A formal dedication and unveiling of the Cook Center will take place in April, to coincide with the kickoff of the first conference being held in the new space. Directed by the Platform research laboratory, the conference will focus on the work of the campus's Indiana Studies team and feature an address by alumna Laverne Cox. A larger opening celebration will take place at the start of the fall 2021 semester.
For more information, or to schedule a tour, visit the Cook Center's website.