If there was just one word to describe Eashita Singh's life, it would be "global."
Though she calls Bangalore, a city in the south of India, home, she has had addresses in six cities across the world and has visited more than 19 countries. Through traveling and meeting people from all walks of life, the junior studying management and business analytics in the Kelley School of Business discovered her passion for people and perspectives.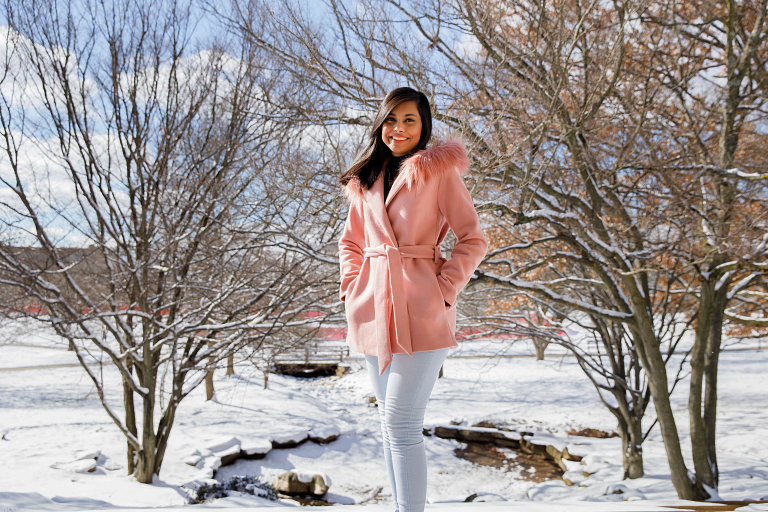 She never planned to attend college outside her home country, but that changed when she visited her older cousin on the Indiana University Bloomington campus. The diversity and welcoming vibes gave her the nudge she needed to branch out and apply to schools outside India.
When she was admitted to IU, Singh said she started to feel everything fall into place, and she knew that she and IU were "meant to be." She entered her freshman year as a student in the University Division before making another unanticipated decision: choosing business management as a major.
"I've been a straight-up STEM kid my entire life," Singh said. "But I love meeting new people, and I knew I wanted a career that would include traveling, so I thought I'd give business a shot."
Now in her second year as an official Kelley student, she's starting to take classes that are more relevant to her career goals – like courses on international business, executive leadership and corporate culture – and is feeling more and more that giving business a shot was the right choice. And she's learned that breaking out of her comfort zone and keeping an open mind often leads to good things.
Follow Eashita on Instagram
"The thing about being in Kelley is that you have such a set blueprint for your years here at IU," Singh said. "This is great for helping me achieve my academic and career goals, but it means that I have to be more intentional about having experiences outside of Kelley."
Working as a New Student Orientation Leader over the summer gave Singh the opportunity to meet current and potential students from across IU and across the country with a wide variety of interests. As an International Student Ambassador, she connects with high school students in India who are interested in applying to IU. And as a member of the Hoosier Hype Team, she shares her IU experience with fellow students through vlogs, social media takeovers, video and photo shoots, and more.
Singh said that even with the restrictions and limitations caused by the coronavirus, the fall semester was her most involved semester to date.
"I feel like I have become much more proactive about reaching out and seizing opportunities," Singh said. "The abundance of free time that this pandemic brought into our lives gave me the opportunity to reflect on what I really want from my last two years at IU and decide how to pursue those things."
When it comes to planning for her career, Singh is trying to learn from her past and keep an open mind. She's hopeful that the world will bounce back from the pandemic and she'll be able to work in the business world during a revival of the global economy. Mainly, she hopes that whatever job she ends up in allows her to connect with people, travel the world and continue to live a global life.
"All of the experiences I have accumulated over time, whether they're from growing up or from my time at IU, have taught me about the importance of bringing a diverse pool of people to the table," Singh said. "I am at my natural best when I'm engaging with people who have different perspectives."
As she continues to work with prospective students in her various leadership roles across campus, Singh said she stresses the benefits of branching out and all of the ways IU allows you to do so.
"IU was never supposed to work out for me," Singh said. "But the way my college experience has turned out is better than I could have imagined."