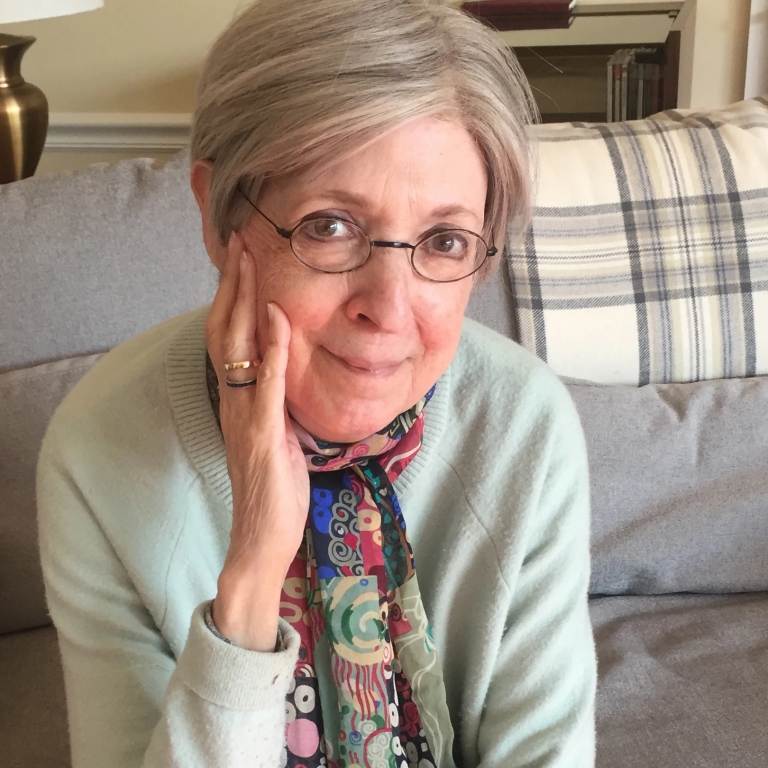 BLOOMINGTON, Ind. – Literary scholar Susan Gubar will be honored with the Modern Language Association Lifetime Scholarly Achievement Award in a virtual ceremony on Jan. 9.
Gubar, a distinguished professor emerita of English in the College of Arts and Sciences at Indiana University Bloomington, joined the faculty in 1973. Beginning her career at a time when men far outnumbered women in academia, Gubar created groundbreaking works of feminist criticism that uncovered a female literary tradition previously obscured within a traditionally male literary universe.
Gubar and her longtime collaborator Sandra Gilbert upended traditional critical perspectives on female writers in publications such as "The Madwoman in the Attic: The Woman Writer and the Nineteenth-Century Literary Imagination" (1979), "Shakespeare's Sister: Feminist Essays on Women Poets" (1981) and a trilogy on women's writing in the 20th century. Together they also edited the first "Norton Anthology of Literature by Women" (1985), now in its third edition.
"Susan Gubar's wide-ranging and acclaimed academic accomplishments fully warrant this prestigious honor," IU President Michael A. McRobbie said. "She has brought vibrant intellectual energy to her long and illustrious career as one of this nation's leading literary scholars and feminist critics. Her work charts new intellectual territory and challenges the assumptions that structure literary scholarship. She has had a remarkable impact on generations of feminist scholars, and she taught thousands of students during her 36-year career at IU – many of whom have gone on to hold faculty positions in English and comparative literature departments around the world."
More recently, Gubar has written on race and religion in works such as "Racechanges: White Skin, Black Face in American Culture" (1997) and "Judas: A Biography" (2009). 
After being diagnosed in 2008, she explored the experience of living with cancer in "Memoir of a Debulked Woman: Enduring Ovarian Cancer" (2012) and in her acclaimed New York Times column "Living with Cancer." Her most recent book is "Late-Life Love: A Memoir" (2018).
"Professor Gubar is an extraordinary scholar and a perfect choice for the MLA's greatest honor," said Rick Van Kooten, executive dean of the College of Arts and Sciences. "She brings enviable quantities of imagination, discipline and compassion to every project, and her work over the years has shown us how great scholarship can alter the course of critical thought and galvanize culture change in the academy and well beyond."
Gubar is the recipient of numerous awards, including a Pulitzer Prize nomination, a Pushcart Prize and fellowships from organizations including the National Endowment for the Humanities and the Rockefeller Foundation. In 2012, Gubar and Gilbert were awarded the Ivan Sandrof Lifetime Achievement Award of the National Book Critics Circle.
"There is no better recipient for an award to recognize sustained and field-changing work in the discipline than Susan Gubar," said IU Bloomington Provost and Executive Vice President Lauren Robel. "Her fiercely brilliant early work launched feminist literary analysis and transformed the way we experienced works we thought we knew. Her entire career has continued the insight and originality that shape and move a discipline. Indiana University is proud she is a member of our faculty and community."
Founded in 1883, the Modern Language Association of America is one of the world's largest scholarly associations, with 24,000 members in 100 countries. The MLA Award for Lifetime Scholarly Achievement has been awarded once every three years since its establishment in 1996.