Ah, 2020 – what a challenging and transformational year. Our community, country and world confronted, among other things, a once-in-a-century (we hope!) pandemic; social unrest and (re)awakening about the existence and effects of deeply entrenched structures of inequality and subordination; and a divisive and hard-fought national election.
The law is an interdisciplinary and multidisciplinary calling, and service and leadership are inalterably written into the DNA of the McKinney School of Law. Our students, faculty, staff and alumni have come together to meet these challenges and to share their legal training and expertise to serve others.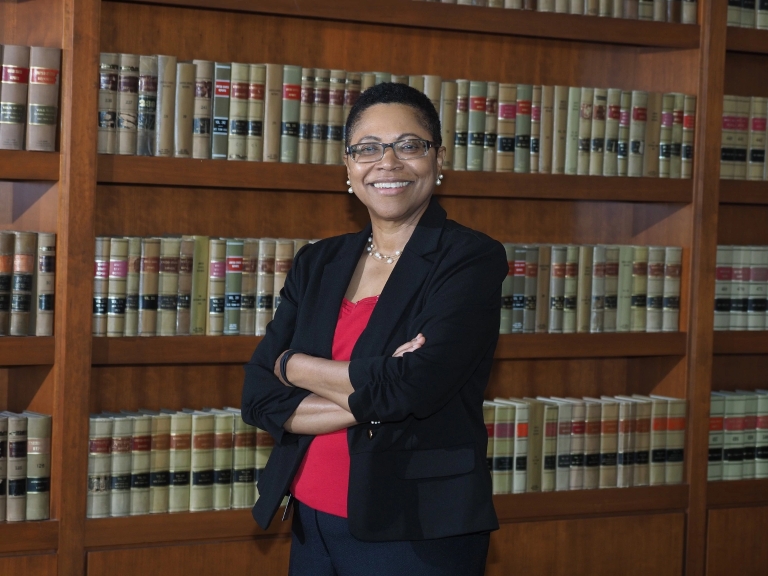 Our students have not allowed the COVID-19 pandemic to quell their determination to help others even as they complete their legal education. For example, members of the student group SCRAP, or Second Chance Re-Entry Program, partnered with Indianapolis community groups to help formerly incarcerated people find jobs, housing and access to food. And Tiffany Costley, a third-year student at IU McKinney, was recently honored by the Indianapolis Bar Association for her pro bono work as president of the IU Student Outreach Clinic's legal division.
Our faculty have been frequently sought out by local and national media outlets for their expert commentary regarding the challenges we all face and how to meet them. In addition to his insights on the pandemic, professor Nicolas Terry has discussed what President-elect Joe Biden's victory will mean for those who rely on the Affordable Care Act. Professor Seema Mohapatra has frequently talked about COVID-19, while professor Jennifer Drobac discussed the Catholic church's recent statement regarding civil unions. Professor Gerard Magliocca shared his insights about an executive order on the U.S. census, and professor Florence Wagman Roisman made inequality the subject of her IUPUI Last Lecture.
Our staff has demonstrated their commitment and dedication to the school as we have faced the pandemic. Many departments have maintained some face-to-face office hours, which shows our staff's devotion to keeping the school running, taking care of our students' needs and supporting the educational mission of IU McKinney. Our work has continued in large part thanks to the efforts of the law school's information technology department, whose tireless efforts help students and faculty conduct classes successfully.
Our alumni serve in a variety of important roles, including local, state and federal government and numerous nonprofit entities that have extended assistance to those in need. Many alumni are helping to shape change in some iconic institutions, such as 2002 graduate Jimmie McMillian, who has served as senior corporate counsel at the Indianapolis Motor Speedway since 2016 and has now been named chief diversity officer for Penske Entertainment Corp. He is just one example of how our alumni have taken the lead in making a difference in society.
IU McKinney's faculty, staff, students and alumni embody examples of the type of work that law schools and legal professionals can perform to lead and serve. And we will continue to meet these challenges into the future. If you would like to join our school in these types of initiatives, don't hesitate to get in touch. IU McKinney is an integral part of the IUPUI campus, and we are proud of our collaborations with seven other schools on the campus, offering joint-degree programs for Doctor of Jurisprudence and Master of Jurisprudence students in areas as varied as public health, philanthropy and social work.
You, too, can make a positive impact on this work during these unusual and trying times.
Karen Bravo is the dean of the McKinney School of Law and a professor in the school.