In-person classes are set to begin next week in Innovation Hall, IUPUI's newest building, which brings together three STEM powerhouses on the Indianapolis campus.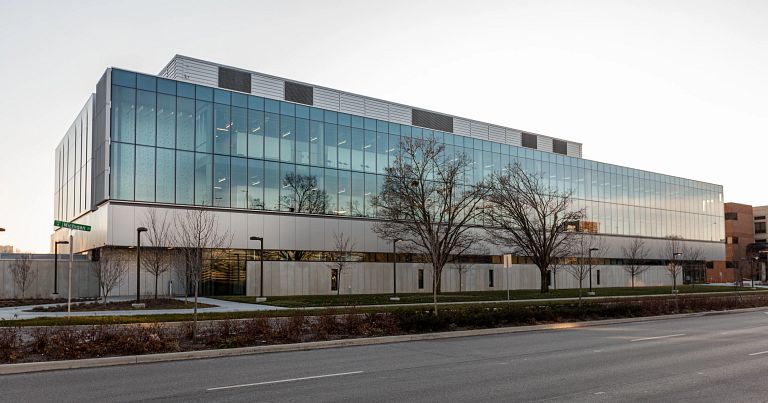 Located on the southeast corner of Michigan and Blackford streets, the building was constructed to meet the evolving teaching and research needs for programs in the School of Science, the School of Engineering and Technology, and the School of Informatics and Computing.
It's also home to the university's first Class 100 clean room, a specific type of space that provides high levels of cleanliness. That means faculty and students will now have space on campus to fabricate nanodevices.
School of Engineering and Technology Dean David Russomanno said faculty and students are eager to begin using the approximately 100,000-square-foot building's new facilities, which include general classrooms and faculty offices, engineering and science labs, a state-of-the-art theater with two curved LED screens, and a makerspace. The makerspace includes a collaboration studio, an electronics fabrication lab and a wet lab as well as a wood shop and a machine shop for students to pursue innovative and entrepreneurial projects as early as freshman year.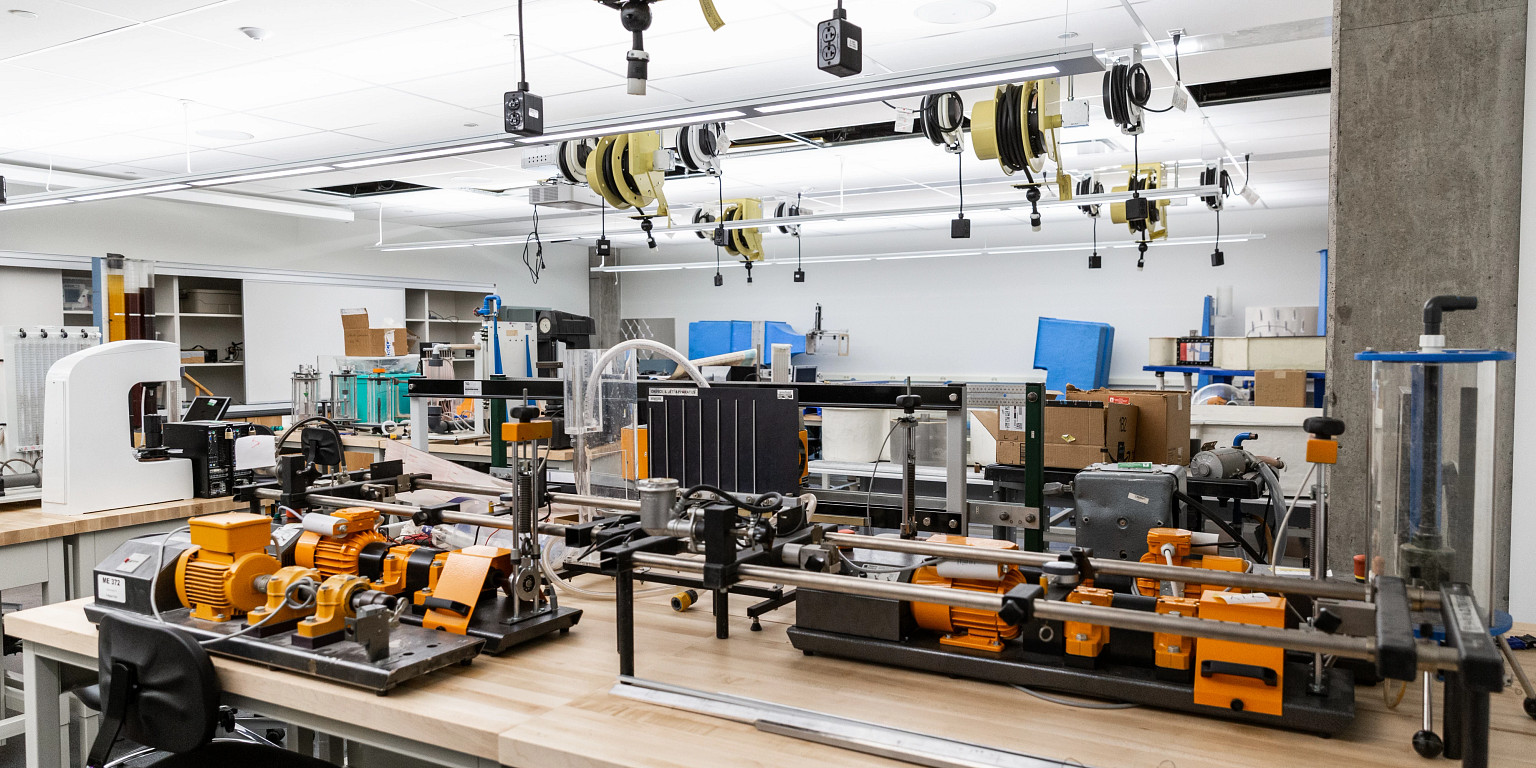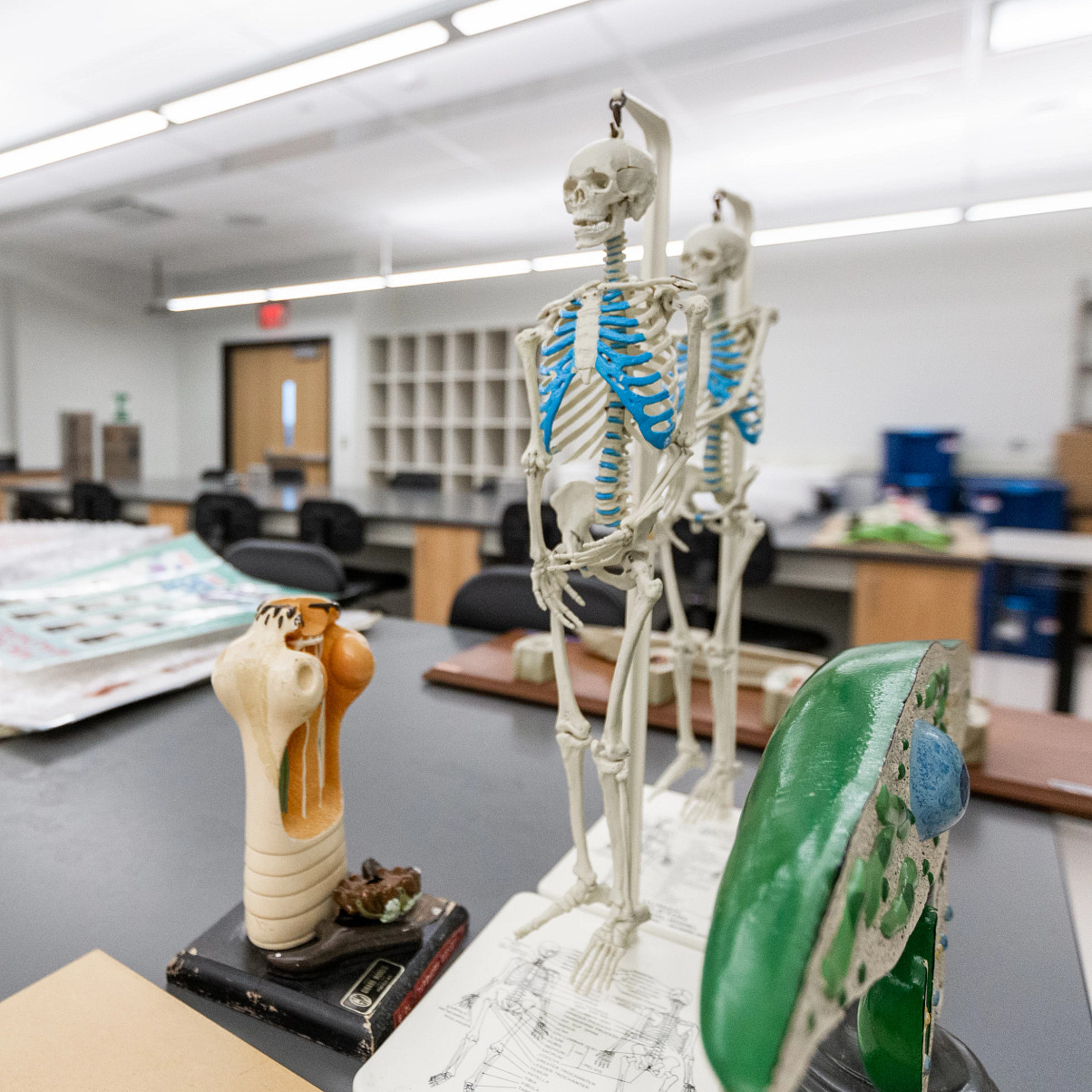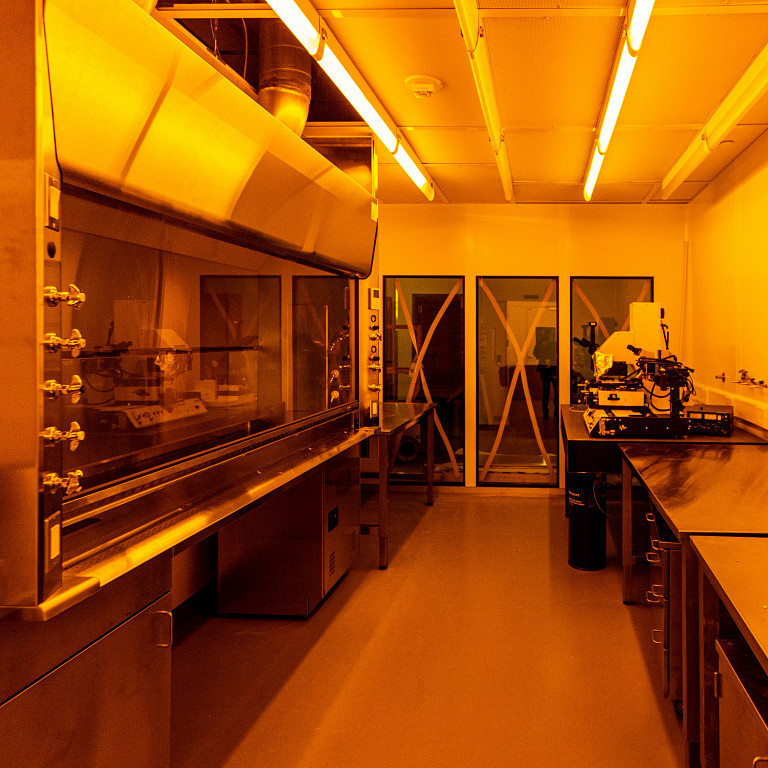 Photos by Liz Kaye, Indiana University
Innovation Hall was designed specifically to enhance innovative collaboration across the three schools. Russomanno said the joint lab space will support research and development in areas such as the Internet of Things, data science and engineering, artificial intelligence, and visual analytics.
"The School of Engineering and Technology's top priority for this new building is enhancing our students' experiences through state-of-the-art facilities," he said.
School of Informatics and Computing Dean Mathew Palakal said Innovation Hall will allow for greater collaboration.
"The shared lab spaces provide our students with the opportunity to informally interact and engage with students and faculty working on adjacent or complementary projects," he said. "This new space will bring to life the adage 'the whole is greater than the sum of its parts.' We can tap into the amazing creativity and energy such a cross-disciplinary work-and-study environment can unleash."
In addition to the university's first Class 100 clean room, Innovation Hall includes two Class 1,000 clean rooms. Through the Integrated Nanosystems Development Institute, these facilities will be available to faculty, students and industry partners.
"Nanotechnology research requires extremely clean environments because small particle contaminants such as dust can adhere to component surfaces, disrupting fabrication and testing," said Mangilal Agarwal, IUPUI professor and director of the Integrated Nanosystems Development Institute. "Having this facility available to us readily, right here on campus, means we can better train our students as they prepare for their futures."
School of Science Dean John DiTusa said Innovation Hall will provide students with a "first-rate atmosphere" that matches the level of instruction and mentoring IUPUI faculty provide.
"As you can imagine, we are thrilled to be opening this new education and research space that we are sharing with the School of Engineering and Technology and the School of Informatics and Computing," he said. "The opening of Innovation Hall is yet another sign of the progress and the growth of IUPUI. The design emphasis connecting the teaching and research spaces within its walls represents our aspirations as a modern, world-class university."
When asked what the new building means for IUPUI as a whole, Agarwal put it succinctly.
"Indianapolis is the hub of innovation in the state of Indiana," he said. "And Innovation Hall at IUPUI is the place where it's all going to happen, with advanced facilities that are giving our researchers and students the opportunities to make things happen."