INDIANAPOLIS – A new report from researchers at the IU Richard M. Fairbanks School of Public Health at IUPUI details an actionable framework for improving public health in Indiana.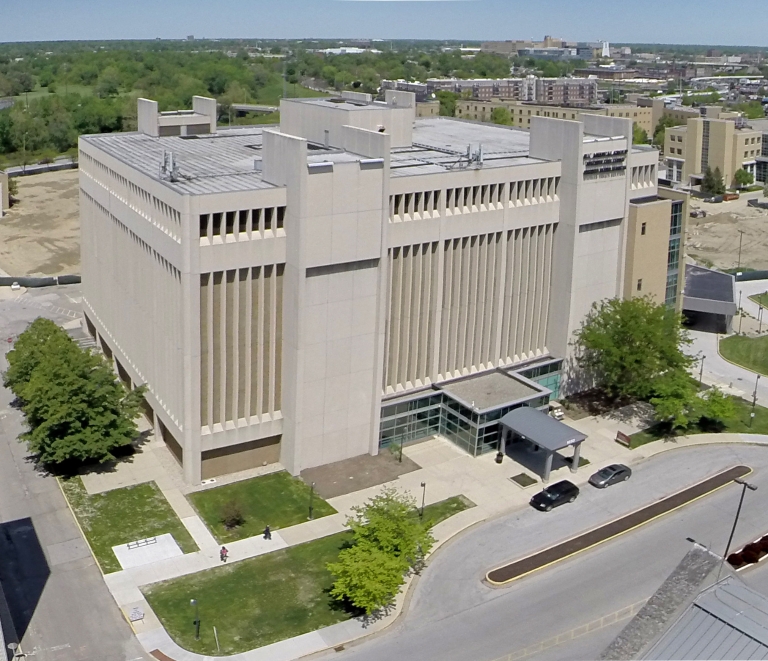 The report, "Indiana Public Health System Review," was led by Paul Halverson, professor and founding dean of the Fairbanks School of Public Health, and Valerie Yeager, associate professor of health policy and management with the school. They designed the report to suggest recommendations for achieving better health for Hoosiers through a more robust public health system that ensures core public health services are provided to all communities.
"COVID-19 sounded the alarm for the shortcomings of our public health system," Halverson said. "Indiana ranks 41st of the 50 states for overall health, which is the result of our public health system being chronically underfunded and undervalued. This is the first systemwide report that comprehensively covers a wide range of best practices for state and local health departments and steps for implementation."
The report includes four recommendations to improve the capacity and effectiveness of Indiana's public health system:
Create a uniform approach to deliver the Foundational Public Health Services across the state.
Create a district-level mechanism to enable resource sharing among local health departments.
Strengthen the state health department's oversight of local health departments and enable financial and human resources capacity to support the local public health delivery system.
Under the auspices of the state board of health, create a multidisciplinary statewide implementation committee tasked with executing the implementation steps outlined in the report.
Indiana ranks 48th for public health funding, which contributes to higher levels of preventable disease and injury burden – along with higher medical costs – when compared to other states.
Of Indiana's 94 local health departments, 37 have budgets of less than $10 per capita – well below the national median of $41 per capita, or even the 25th percentile of $23. This means that less-resourced communities that have a greater need for public health protection and prevention also have less funding and capacity to ensure their community members receive those services.
"It costs a lot less to keep people healthy than it does to make them well again, but we historically spend less than 3 percent of our health dollars on public health promotion and prevention," Yeager said. "We have to change this narrative and invest in keeping people healthy.
"There is a bidirectional relationship between health and wealth – for individuals and for the communities in which they live. Strategic investments in our public health system can improve health among all Hoosiers, creating opportunity for people and communities that need it the most."
According to the report, the proposed investments will also boost economic development and growth across the state, as children will have fewer health-related interruptions in educational attainment and workers will face fewer interruptions in productivity, earnings and career advancement.
"Everyone deserves the opportunity to live a long and healthy life," Halverson said. "When we invest in public health, we spend less on health care and live longer. It is also the most important step we can take to strengthen Indiana's economy."
This report was made possible by funding from the Richard M. Fairbanks Foundation.
IU Research
IU's world-class researchers have driven innovation and creative initiatives that matter for 200 years. From curing testicular cancer to collaborating with NASA to search for life on Mars, IU has earned its reputation as a world-class research institution. Supported by $854 million last year from our partners, IU researchers are building collaborations and uncovering new solutions that improve lives in Indiana and around the globe.