A new job framework for appointed staff positions at Indiana University launches Feb. 21. It will retire the university's current classification structures; eliminate labels like "professional," "service" and "support"; and create a job framework that is both consistent and transparent.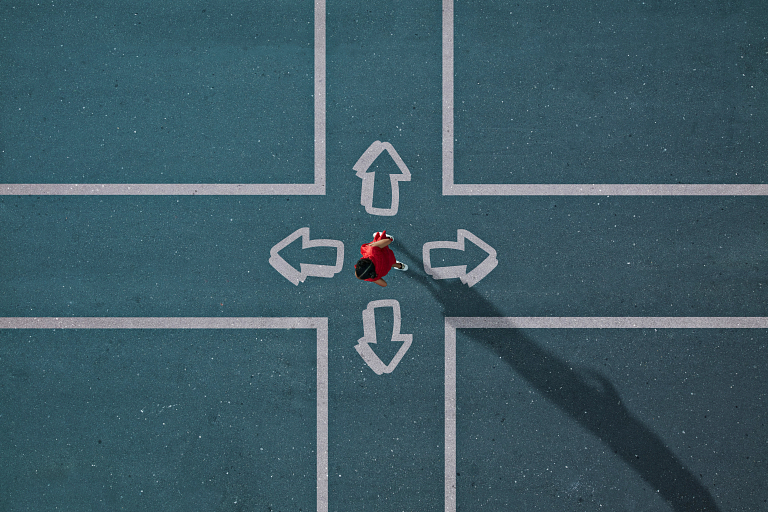 Human Resources wants staff to know that while the new job framework is a large step forward in enhancing careers at IU, it sets the stage for what comes next.
"'Rethinking careers at IU' was chosen as the tagline for the Job Framework Redesign Project – it's fitting because this change offers much more than a new classification structure," IU Vice President for Human Resources John Whelan said. "The new framework is an essential step in the larger effort of rethinking how staff chart their career, change jobs, grow, develop skills and plan for success at IU."
Rethinking jobs and their organization
While researching IU's needs to inform their HR2020 strategic initiative, HR administrators said, they heard loud and clear that the existing classification system for staff jobs was inconsistent, outdated and confusing. Too many – and conflicting – titles and position descriptions resulted in confusion and delays in hiring and promotion, and leaders couldn't easily determine equitable opportunities for advancement.
"There was no understanding of what jobs existed at IU, or what those jobs looked like," Whelan said. "Without a clear view of pathways for advancement, staff couldn't plan a career at IU or prepare for their next opportunity."
The new framework organizes jobs at IU into functions, families, roles and levels to give staff, leaders and HR professionals the consistent and predictable structure needed to build and develop careers. You can learn more about the framework on the project website.
"Transparency was both a guiding principle and a goal of the project," IU compensation director Betsy Larson said. "Input and assistance from key stakeholders across the university helped construct a framework that reveals all the possible career opportunities at IU – something that was missing before."
Whelan said the new structure removes the focus from the individual who occupies the role and puts it on the role itself and how it fits into the larger workforce at IU. But the new framework does not change base pay, benefits or job duties; eliminate jobs; or affect the importance of any job at the university.
"We recognize that a change affecting more than 11,000 people doesn't come without some anxiety," Whelan said. "Adopting the new framework requires us to rethink how we define jobs at IU."
Rethinking career opportunities
How does the framework show what's possible at IU? Through built-in transparency, Larson said. The framework displays all roles at IU and how they relate to each other. Each role features a role descriptor that shows the experience, skills and competencies required by that role.
The IU Career Navigator – which will be available at the launch of the framework – is an online tool built specifically to explore the job framework. It lets employees view roles inside any function or family and directly compare role descriptors.
That empowers employees to self-guide their careers. Instead of waiting to see what jobs become available and hoping they'll have the needed skill, employees can plan for a role and be prepared when an opportunity arises, Larson said.
Rethinking growth and development
Whelan and Larson were quick to point out that a clearer view of jobs is just a starting point – it's what you do with it that matters. Human Resources is providing tools and resources to help staff plot a career path and then guide their own growth and development in pursuit of their career goals.
"Career Planning at IU" is a new suite of career planning and development resources curated by the IU HR Talent and Organization team. Available at the launch of the new job framework, it will give staff a four-step guide to career planning, featuring templates, guidance, resources, encouragement and ongoing learning opportunities.
Using the new view of opportunities for advancement at IU, staff and leaders are encouraged to work together in pursuing growth and development.
"It's up to staff to determine how to build their career, but they don't have to do it alone," Whelan said. "Leaders have a renewed opportunity to champion staff development and enhance engagement by supporting career growth."
In the coming months, staff and leaders will be invited to learn more about the tools and resources that aid in career development at IU.
Rethinking what's possible at IU
Whelan said the new job framework's transparent nature showcases the many opportunities at IU, strengthening the university's ability to retain and attract talented employees while giving staff the ability to self-guide their careers and prepare for whatever is next.
"The opportunity to rethink careers has allowed IU to build more than a job framework," Whelan said. "It frees us to begin building an environment where staff can see a clear path to a rewarding career at IU, then pursue that career supported by a culture that values continued growth and development. We can grow stronger together, pursue our best selves and apply our expertise to build a stronger IU."