Indiana University's nine distinct campus locations are collaborating for one special event: IU's first all-campus virtual college fair from 4:30 to 7 p.m. Eastern Time on Feb. 25.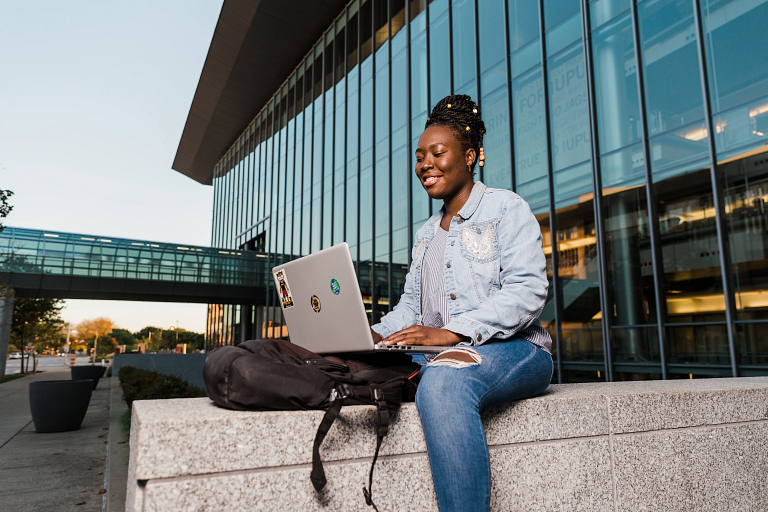 Traditionally, each IU campus has led its own recruiting efforts, which included person-to-person meetings and on-campus visits. The COVID-19 pandemic necessitated different approaches.
"The pandemic made us change and think outside the box," said Rebekah Monroe-Boley, one of the event co-chairs. "IU-wide has never been done before. Maybe this is something that will go further and be the new normal."
Each campus will make presentations via Zoom every 30 minutes, which gives prospective students and their parents time to check out up to five campuses.
"We think this is enough time to cover the things that are of the most interest to the students," said Jaime Newsom, fair co-chair.
Presentations will include information about the campus (each awards the same IU degree), student life, costs and the application process, plus a question-and-answer period. Financial aid representatives will be available in a separate Zoom room to answer questions.
The target audience is high school juniors and seniors who may be applying later in application cycles than normal, Newsom said.
IU campuses are still accepting applications for fall 2021, but IU Bloomington is admitting students only on a space-available basis. In the case where space is no longer available, students may be advised on enrolling for future terms.
IU's new approach to the college fair should help all of its campuses reach out to prospective students, Newsom said.
"I don't think anything like this virtual college fair has been on our radar, but you have to adapt to the new normal," Newsom said.
More information about the virtual college fair and registration is available on the event web page.