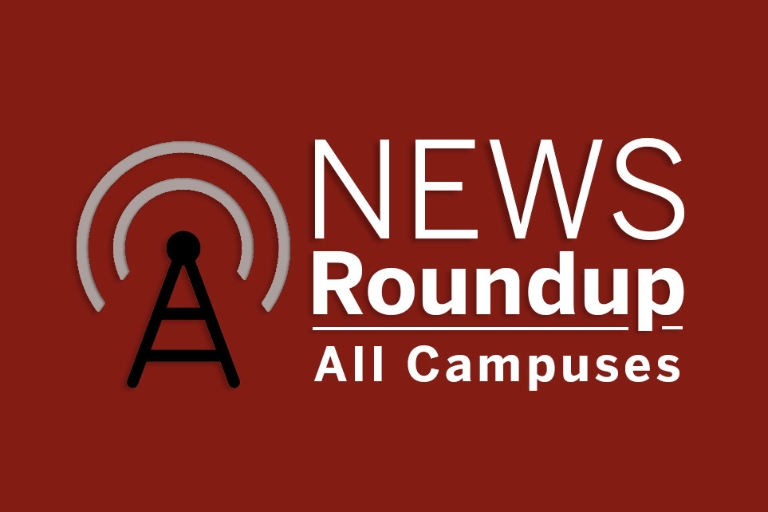 Resources available to use with new job framework
The new job framework for appointed staff employees launched Feb. 21. This simple, transparent structure replaced the previous job classification system and eliminated professional, service and support labels.
The job framework clearly organizes and displays all the roles at Indiana University, allowing staff to explore career or development opportunities. Learn more about how the framework can help you self-guide your career at the project website.
IU Human Resources sent emails on Feb. 22 with individuals' job framework information. You can use your job framework information to view your role in relation to any other at IU using the IU Career Navigator. It lets you browse and search the job framework to view roles and the skills they require. You can compare up to five roles side by side.
IU HR has also launched Career Planning at IU to help staff self-guide their growth and development in pursuit of their career goals. The website offers a step-by-step approach to planning a career, with a curated suite of planning and development tools, resources, guidance, and learning opportunities.
If you can't find the email from IU Human Resources, don't have access to email or still have questions about your job framework information, talk to your supervisor, manager or local Human Resources representative.
Don't forget: Box service ending soon
The end of IU's contract with the Box cloud storage service is drawing near. Box becomes read-only on March 1, and Box files will be inaccessible after May 10.
In addition to folders, which are already read-only, Box user accounts will become "read-only" and users will no longer be able to edit or upload files in Box after March 1. However, users will still be able to view and download files until May 10.
Visit Storage@IU and Knowledge Base for more details about the Box migration.
Experts to answer questions about sleep in virtual Q&A
Are you having trouble sleeping? Do you have questions about sleep? IU sleep experts have answers. Healthy IU is offering their expertise during a live question-and-answer session via Zoom from noon to 1 p.m. EST March 11.
The experts taking part in the event are:
Questions can be submitted when registering or during the live chat.
Beyond Boundaries symposium features 2 keynote speakers
Frances Moore Lappé, a leading researcher and author on food security, democracy and environmental policy, and David W. Oxtoby, president of the American Academy of Arts and Sciences and a leader in higher education, will deliver the keynote addresses for the Beyond Boundaries Indiana Academies Symposium on April 9 and 10.
The two-day virtual event – a collaboration between Indiana University and several leading Indiana-based academic and professional societies – will bring together scholars and researchers from across Indiana to share their work and insights into major challenges facing the Hoosier state.
Registration is now open on the conference website. There is no fee for registering.
Seeking COVID-19 and vaccine information? Check out webinars and website
While Indiana University's campuses are doing well battling COVID-19, students, staff and faculty need to keep up with safe practices such as masking, distancing and testing to keep positivity rate lows, said Dr. Aaron Carroll, one of the leaders of IU's COVID-19 Medical Response Team.
Carroll participates in weekly "Ask Aaron" webinars, which are virtual question-and-answer sessions that share information about the virus and IU's efforts to fight it.
The next webinars for all campuses are Feb. 24 and March 3. Upcoming webinars intended for regional campuses are Feb. 26 and March 11. Additional webinars are planned throughout the semester. Anyone unable to watch the webinars live can watch the recordings at broadcast.iu.edu.
Staff, faculty and students who want to know more about who can get the COVID-19 vaccine and when should visit IU's COVID-19 vaccine website for details.
Higher education commission honors IU Kokomo professor
The Indiana Commission for Higher Education has awarded the 2021 Gerald Bepko Faculty Community Engagement Award to Indiana University Kokomo professor Angela M. Coppola.
The award, which was established in 2019, honors Gerald "Jerry" Bepko for his longtime service to Indiana University and the commission.
"Recipients of this award are model faculty members who are contributing to the greater good of their communities and furthering the core principles of Indiana's higher education system," Indiana Commissioner for Higher Education Teresa Lubbers said in a news release.
Coppola is an assistant professor of health sciences and director of the Applied and Community Research Center. She works with students and local organizations to address the health and well-being of Howard County residents through health education and programs, the news release said.
IU faculty, organizations nominated for tech excellence
TechPoint, the nonprofit, industry-led growth initiative for Indiana's technology companies and overall tech ecosystem, announced the nominees for its 22nd annual Mira Awards program.
Five of the 120-plus nominees in the 13 adjudicated categories have IU ties:
Thirty-six percent of all nominees – 44 entries total – have women, people of color, immigrants or members of more than one of these intersectional groups in an owner, founder or CEO/president role.
Winners will be announced April 22 during a live broadcast.
School of Medicine researchers' discovery could aid kidney disease treatment
Indiana University School of Medicine researchers have identified key genetic changes in the interstitial kidney tissue of people with diabetes, a discovery that could lead to a revolutionary new genetic approach to the treatment of kidney disease.
They will contribute their findings to the Kidney Precision Medicine Project's "cell atlas," a set of maps used to classify and locate different cell types and structures within the kidney.
They shared their groundbreaking findings in a study published Feb. 10 in Science Advances.
IU Northwest nursing program records 100 percent pass rate on national exam
All 58 members of the Indiana University Northwest Bachelor of Science in Nursing Class of 2019 (December) and Class of 2020 (May) have passed the National Council Licensure Examination on their first attempt, according to the Indiana State Board of Nursing.
Nationally, the overall pass rate for 2020 for first-time test takers and repeaters was 72 percent. IU Northwest was just one of 10 nursing programs statewide to record a perfect pass rate in 2020.
IU Northwest has consistently had pass rates of 95 percent or higher for the past four years and achieved a 100 percent pass rate in 2017.
Office of Business Partnerships has new website
Indiana University launched a new website for the Office of Business Partnerships with the goal of managing and developing industry-academic partnerships at IU.
Through its new website, the Office of Business Partnerships team will create more collaborative opportunities for business partners and IU faculty, staff, researchers and students.
The website includes various toolkits and resources for IU faculty and staff. These resources can help IU faculty and staff navigate all the steps involved in developing corporate funding for research projects, philanthropic initiatives, and sponsorship of IU events and programs.