BLOOMINGTON, Ind. – Indiana University has named 11 faculty members as distinguished professors – the highest academic title for IU's most outstanding and renowned scholars and researchers.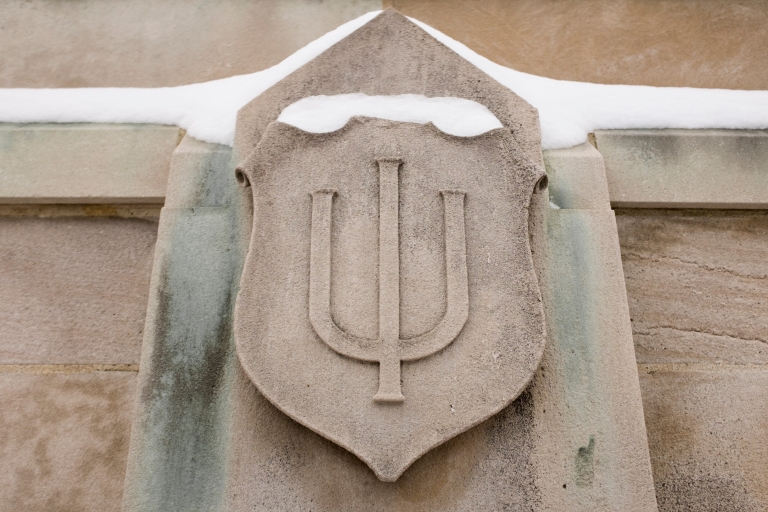 Since the adoption of distinguished titles in 1953, IU has honored 254 scholars, scientists, artists and musicians with this recognition. There are currently 98 distinguished professors on the IU faculty. Thirty-nine women have held the title, more than half of whom were appointed in the past 14 years.
"IU's newest distinguished professors have all made major contributions to their fields of study where they are all widely respected and have earned international recognition and acclaim," IU President Michael A. McRobbie said. "Their remarkable research and creative activity represent the pinnacle of what it means to be a researcher and scholar. And it is a comment on IU's standing as a great research university that it is able to sustain such excellence in such a wide variety of disciplines from the humanities through the sciences to medicine."
Below are brief biographies of the appointees:
Judith Allen
Judith Allen is the Walter Professor of History in the College of Arts and Sciences' Department of History at IU Bloomington. She was the founding director and chair of the College's Department of Gender Studies, and her contributions have transformed the fields of women's history, feminist history and the history of sexuality.
Her prodigious work has advanced the understanding of women's agency and the professionalization of the field of women's studies, and it has enhanced the study of gender and sexuality within the discipline of history. Her recent work on the life and work of Alfred Kinsey has advanced greater understanding of modern sex research.
Liana Apostolova
Dr. Liana Apostolova is the Barbara and Peer Baekgaard Chair in Alzheimer's Disease Research and professor of neurology, radiology, and medical and molecular genetics in the IU School of Medicine. Apostolova's research focuses on the early symptomatic and pre-symptomatic stages of Alzheimer's disease. She directs the clinical core of the Alzheimer's Disease Center at IU.
Her reputation as a world leader in Alzheimer's disease clinical investigation led to her selection as principal investigator of a $45 million National Institutes of Health/National Institute on Aging grant, the largest single NIH grant ever received by a scientist at IU.
Aaron Carroll
Dr. Aaron Carroll, a professor of pediatrics in the IU School of Medicine, is an expert in pediatrics, health research and health policy. He co-designed the Child Health Improvement through Computer Automation system that has improved pediatric care in developmental screening, autism screening, type 2 diabetes, obesity, attention deficit and hyperactivity disorder, and more.
An internationally recognized and sought-after expert, Carroll has published more than 300 articles and opinion pieces in mainstream media outlets, including regular features in The New York Times and The Atlantic.
D. Wade Clapp
Dr. D. Wade Clapp is the Richard L. Schreiner Professor and chairman of the Department of Pediatrics, as well as professor of microbiology and immunology, biochemistry and molecular biology, and medical and molecular genetics in the IU School of Medicine. His research focuses on "orphan" cancers, which affect fewer than 100,000 children in the U.S. and are often neglected in medical research.
Clapp is the principal investigator of the first pediatric Scientific Program of Research Excellence, or SPORE, grant from the National Institutes of Health, which studies pediatric tumor responses. He is a fellow of the National Academy of Medicine.
David Fisher
David Fisher is the Ruth N. Halls Professor of Mathematics in the College of Arts and Sciences at IU Bloomington. His research as a pure mathematician has made critical contributions to quasi-isometric rigidity of polycyclic groups and arithmeticity of hyperbolic manifolds. His breakthrough work, in collaboration with others, solved Zimmer's conjecture, an open mathematical question since the early 1980s.
He has held prestigious fellowships in mathematics including two Simon's Foundation Fellowships and the NSF CAREER award. He has also been continuously funded by the National Science Foundation since 1999.
Matthew Hahn
Matthew Hahn is a professor of biology in the College of Arts and Sciences and professor of computer science in the Luddy School of Informatics, Computing and Engineering at IU Bloomington. Hahn's contributions have reshaped the fields of evolutionary and population genomics through seminal advances in the dynamics of gene duplication and gene loss, speciation, adaptation and phylogenomics.
Hahn has developed and made freely available six widely used software programs for evolutionary, population genetic and genomic analyses. He has been the principal investigator or co-principal investigator on $17.5 million in external grant funding.
Cindy Hmelo-Silver
Cindy Hmelo-Silver is the Barbara B. Jacobs Chair in Education and Technology and professor of learning sciences in the School of Education at IU Bloomington. Bridging K-12 and higher education communities, her scholarship has provided a blueprint for implementing problem-based learning strategies in a variety of instructional settings with applications across all disciplines.
Since 2014, she has received $9.4 million as principal or co-principal investigator, which represents nearly 20 percent of the total amount of external funding secured by the entire School of Education at IU Bloomington from 2015 to 2020.
Christoph Irmscher
Christoph Irmscher is Provost Professor in the College of Arts and Sciences' Department of English and Class of 1942 Professor in the Wells Scholars Program at IU Bloomington. He is a biographer and author of nonfiction commentary whose work has made profound contributions to the fields of American literature, American and European history, environmental humanities, and the history of science.
Irmscher's work has illuminated the crosscurrents of social relations in terms of class, race, gender and human-nature interactions. He is a fellow of the Austrian Academy of Sciences.
Martin Jarrold
Martin Jarrold, an experimental physical chemist, is the Robert and Marjorie Mann Chair in Chemistry and professor of chemistry in the College of Arts and Sciences at IU Bloomington. Jarrold's work in charge detection mass spectrometry instrument development has transformed spectrometry-based virology.
Jarrold's work has had translational applications to assessing the assembly of hepatitis B virus, the Adeno associated virus, and high-density and low-density lipoprotein particles, which are implicated in cardiovascular diseases. He has authored or co-authored over 285 chapters and articles, and his work has been cited over 22,000 times.
Debomoy Lahiri
Debomoy Lahiri is professor of medical neurobiology in psychiatry and in medical and molecular genetics in the IU School of Medicine. His work focuses on the mechanism of aging and longevity, the origin and biogenesis of the amyloid plaque, and gene regulation of Alzheimer's disease, autism and bipolar disorder.
Lahiri is known as one of the first and leading scientists to identify molecular pathways contributing to cellular degeneration and the importance of a genetic variant in relation to drug treatment outcomes in Alzheimer's. He has been continuously funded by the National Institutes of Health for over 25 years.
Malcolm Winkler
Malcolm Winkler is a professor of biology in IU Bloomington's College of Arts and Sciences. Focused on tackling the problem of antibiotic resistance, Winkler's work has made seminal advances in understanding histidine biosynthesis in Salmonella; in uncovering the detailed mechanism by which transcription attenuation moderates tryptophan biosynthesis in E. coli; and toward understanding fundamental biological mechanisms in Streptococcus pneumonia.
Winkler is part of a community of chemists and microbiologists who are tackling the problem of antibiotic resistance. He has been a member of the editorial board of the Journal of Bacteriology for 33 years.
University Honors and Awards
University Honors and Awards identifies and commemorates the achievements of those affiliated with Indiana University, including students, faculty, staff, alumni and friends. These honors demonstrate IU's breadth and depth of excellence in research, teaching, service, philanthropy, athletics, arts, performance and other creative endeavors. For photos and additional information about the 2021 Distinguished Professors, visit the University Honors and Awards website.