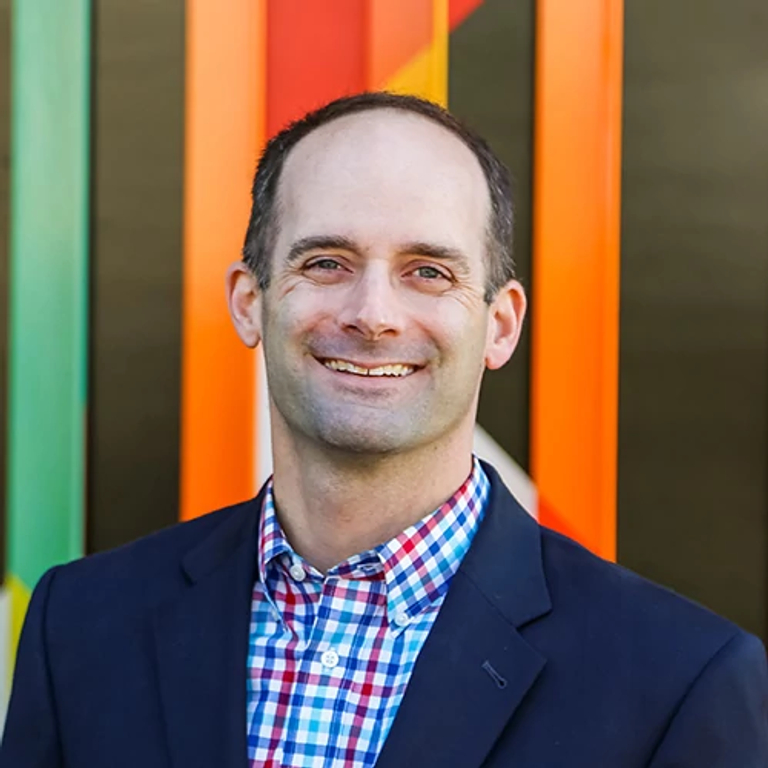 BLOOMINGTON, Ind. – Jonathan W. Barada has been named vice president at IU Ventures, an affiliate of Indiana University that helps students, faculty, staff and alumni advance new, high-potential venture opportunities.
Barada's responsibilities include strategy development, stakeholder engagement and fundraising coordination for the IU Philanthropic Venture Fund. The evergreen fund uses a donated pool of capital to make equity investments in early-stage companies with strong ties to IU. Since March 2018, the fund has invested $7.9 million in 18 companies.
Barada joined the IU Ventures team in January with a strong background in philanthropic fundraising, most recently in his role as president and CEO of Bloomington Health Foundation, where he served since 2013. In his time there, Barada led several successful campaigns, including the expansion of IU Health Bloomington Hospital's Hospice House, Neonatal Intensive Care Unit and Trauma Department. His successful fundraising efforts also supported cancer patients and helped those working through substance use disorders. He oversaw $3 million in grants benefiting health initiatives of the greater Bloomington community.
"As a state, Indiana has seen consistent venture capital growth over the past 10 years, and Indiana University, via IU Ventures, has an increasingly important role to play in this growth," Barada said. "Advancing our state's startup ecosystem creates new jobs, attracts talent and provides critical early investment in ideas that increase the quality of life for Hoosiers and the world. Advancing programs like the IU Angel Network and the IU Philanthropic Venture Fund contributes to the economic development of our state, builds the global IU network of venture expertise, provides commercialization support to IU faculty and students, and raises the profile of IU's strong heritage of entrepreneurs."
Tony Armstrong, IU Ventures president and CEO, sees Barada's wealth of experience as a great asset to the IU Ventures team.
"Jon's success as a leader building teams focused on addressing the challenges facing our community is a great asset to IU Ventures," Armstrong said. "His long history with IU and his personal network will be instrumental in helping us as we continue to build our programs that serve our state, nation and world. He will be a huge help in deepening our connections within the IU network, as well as in partnering with the IU Foundation and IU schools and departments in their efforts to engage alumni."