BLOOMINGTON, Ind. – Indiana University Bloomington has been named a top producer for both the Fulbright U.S. Student and U.S. Scholar programs for academic year 2020-21, as announced by the Department of State's Bureau of Educational and Cultural Affairs. This honor is shared by fewer than 20 U.S. universities and reflects IU's commitment to global research and learning.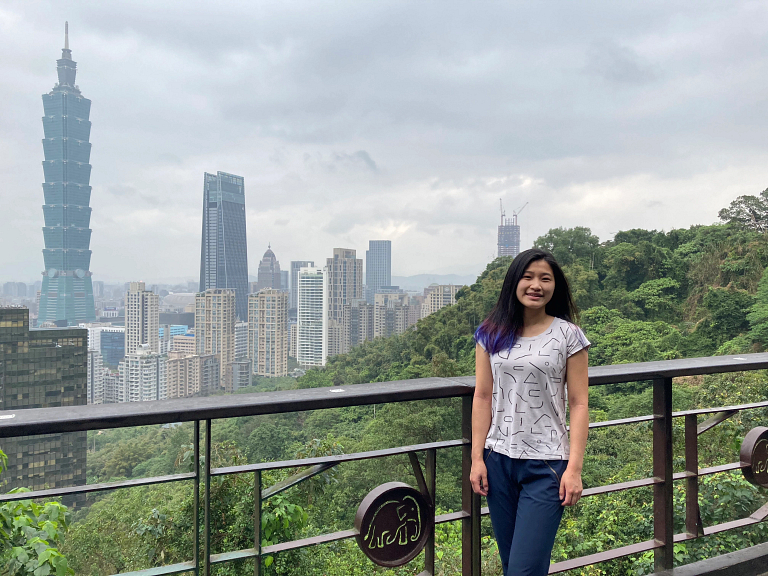 Sixteen IU Bloomington students and six IU Bloomington faculty members received Fulbright awards for this academic year. The lists of top-producing institutions appeared in the Feb. 15 issue of The Chronicle of Higher Education.
"We are extremely proud that IU continues to be a top producer of students receiving the prestigious Fulbright award, which reflects our commitment as one of the most globally engaged public universities in the country," IU President Michael A. McRobbie said. "The opportunity for students to study and serve abroad is central to an IU education."
Tiffany Xie, an IU Bloomington student who was awarded an English teaching assistantship in Taiwan, started her program early this year. She said she was inspired to apply for a Fulbright because some of her most meaningful experiences at IU took place while she was studying abroad.
"We just celebrated the Lunar New Year; it was my first time celebrating Lunar New Year in East Asia, which is something I've always wanted to do," Xie said. "I think it's especially meaningful for me to be in Taiwan as a Chinese-American, because I get to learn more about the nuances between Chinese and Taiwanese culture, which helps me better understand my heritage."
Other student recipients have deferred their awards because of travel restrictions affecting their destination countries. One recipient, Carmen Paul-García, has accepted an offer to travel to Colombia for the 2021-22 school year with the Fulbright Program. Since she graduated in December 2019 with a degree in K-12 Spanish education, she's been a high school teacher of Spanish and of English as a new language at Herron High School in downtown Indianapolis. She said this experience prepared her even more for her Fulbright program in Colombia.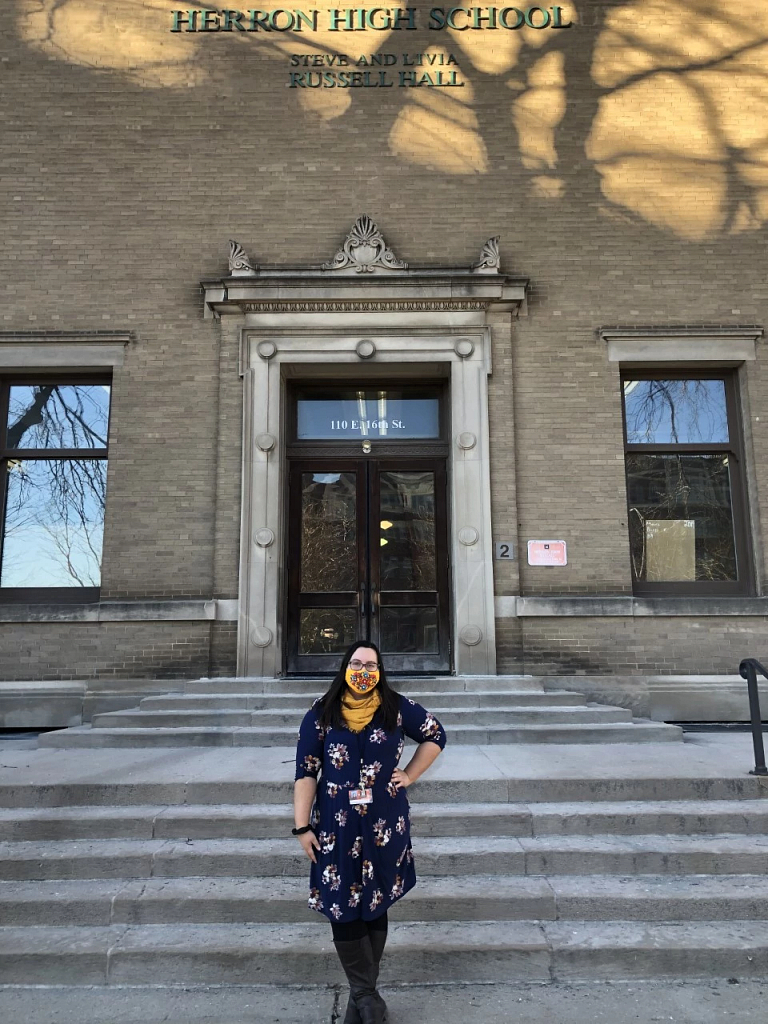 "My mom and her family are immigrants from Colombia, so it has always been a lifelong dream to travel to and live in the country," Paul-García said.
Since its inception 75 years ago, the Fulbright Program has provided more than 390,000 participants – chosen for their academic merit and leadership potential – with the opportunity to exchange ideas and help find solutions to shared international concerns. More than 2,200 U.S. students and more than 900 U.S. college and university faculty and administrators are awarded Fulbright grants annually.
The Fulbright U.S. Student Program is a program of the Department of State, funded by an annual appropriation from Congress to the Bureau of Educational and Cultural Affairs. It is supported in its implementation by the Institute of International Education.
One student at IUPUI, two scholars at IUPUI and one scholar at IU South Bend were also awarded Fulbright grants in 2020.
"This success in the Fulbright competition across campuses is an outstanding achievement and a tribute to the excellence of our faculty and their global engagement," said Rita Koryan, assistant vice president for international affairs and Fulbright scholar liaison. "Congratulations to all of our recipients who are making a major contribution in their fields around the world."
Students who are interested in pursuing a Fulbright U.S. Student Program grant should contact their respective adviser, which can be found on the Fulbright U.S. Student Program website.