As students return to Indiana University Bloomington to resume in-person classes, they'll find new dining concepts at the Indiana Memorial Union that offer customizable meals and a variety of options based on popular trends.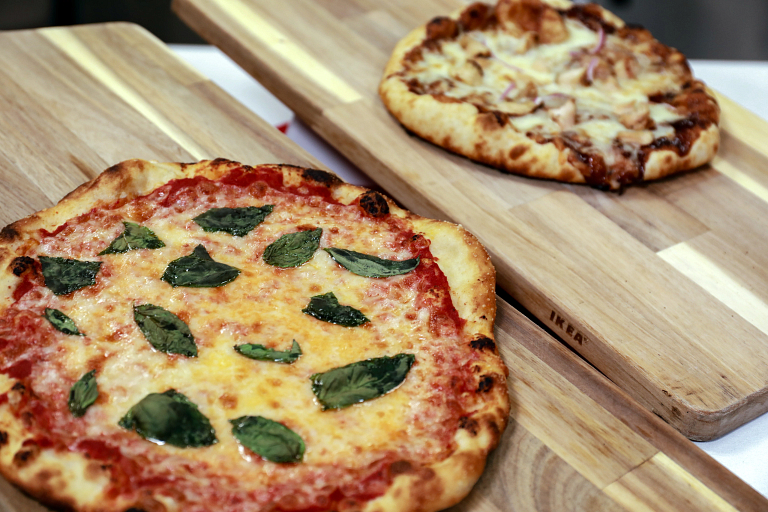 However, IMU and IU Dining leaders hope the new attractions are popular with not only students, staff and faculty, but with the broader Bloomington community.
"We have taken a giant leap forward introducing some new concepts," said Hank Walter, IMU executive director. "We will be able to give the campus community a much better experience."
All the menus and recipes have been developed by Executive Chef David Tallent and his team.
The Globe opened in its new home Feb. 8. A returning concept, it offers dinner from popular local restaurants on a rotating basis. The restaurants include Amrit, Taste of India, Juannita's, Bivi's Tamales, Dat's, Sofra Café and Btown Gyros.
Four brand new restaurants will open Feb. 15 as part of the entire IMU dining renovation project:
The Lantern: Pan-Asian-style street kitchen featuring dishes such as chicken tikka masala, teriyaki chicken with broccoli and Thai wings.
The Mix: Planned as a buffet-style hot-bar and salad bar, but will adapt for the COVID-19 era.
Quarry Pie Co.: Pizza, pasta, meatballs and salads.
Whitfield Grill: Burgers, hot dogs, chicken sandwiches, fries and more.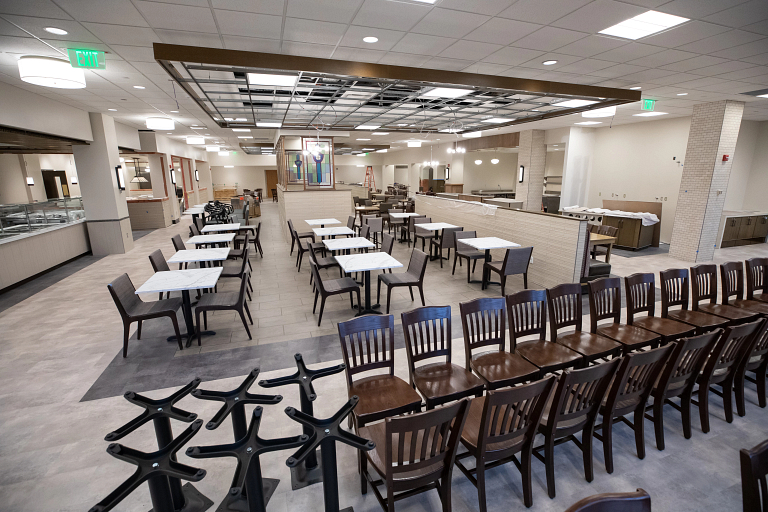 The Vault Pub, where Dunn Meadow Café was located, will open at a later date. Sugar and Spice and The Chocolate Moose reopened in August.
The dining concepts were chosen with the help of student input, by taking tours of student unions at other universities, by getting input from a Union Board committee that surveyed the students, and by examining national trends and reviewing past sales at IMU restaurants. For example, students liked the Beatrix Market near the DePaul University campus, a small market/restaurant that served a series of buffets, Walter said.
"That's been the germ of the idea that turned into The Mix," he added.
Rachael Splain, IU Dining's director of retail dining and interim director of catering, said that even though The Mix will begin as online-only ordering through Grubhub, patrons can customize their salad or meal as they would with an in-person hot bar or salad bar.
Splain said pizza was a given because of its popularity, but the idea was to offer pizza in a new way. Quarry Pie Co. will serve Napolese-style pizza, which features a thin crust cooked at a high temperature. A special brick oven was purchased to cook the pizzas, which will be 10 to 12 inches, Walter said.
"Kids know what they want and the way they want it," said David Tallent, executive chef of IU Dining and Catering. "If they can have their pizza in five minutes, that's a cool thing."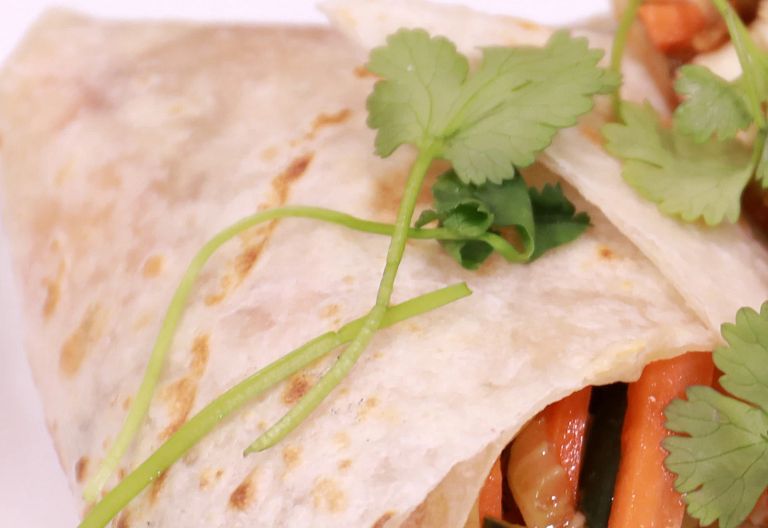 The Lantern concept was chosen because "Asian food, in any form or fashion, is currently popular with students," Tallent said.
The chef said he views the Whitfield Grill with nostalgia in mind.
"The Whitfield Grill is my love letter to Hinkle's Hamburgers," he said, referencing the longtime popular local restaurant.
Because of COVID-19, the restaurants won't start with their full menus, but they will rotate items on the menus so patrons get a chance to try different things, Walter said.
All the dining concepts will offer online ordering through Grubhub, but Quarry Pie Co. and The Lantern will offer in-person carryout. Sugar and Spice and The Chocolate Moose also permit in-person carryout.