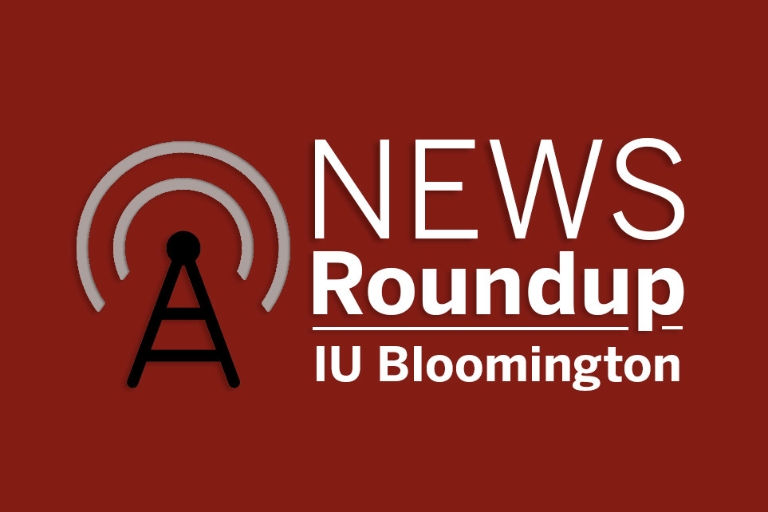 Patten Lecture event features author, activist
Author and activist Frances Moore Lappé will headline a virtual Patten Lecture series event from noon to 1:30 p.m. Feb. 26. Registration is required.
Lappé's research, writing and activism have guided and transformed the understanding of connections, and disconnections, between food production systems, the environment, poverty and malnutrition. She is the author or co-author of 19 books, including her 1971 best-seller "Diet for a Small Planet." Lappé also is co-founder of the Small Planet Institute and Small Planet Fund.
IU professors Lisa Amsler, from the O'Neill School of Public and Environmental Affairs, and Eduardo Brondizio, from the College of Arts and Sciences' Department of Anthropology, will speak with Lappé about how people go hungry not from lack of food but from lack of political power, and how igniting that power, together with meaning and human connection, can give people the democracy and society they want.
Lappé also will deliver one of the keynote addresses at the Beyond Boundaries Indiana Academies Symposium, which will bring together scholars and researchers from across Indiana to share their work and insights into major challenges facing the state.
Professor and poet Ross Gay a 2021 PEN America literary award finalist
"Be Holding," a book-length poem by Ross Gay, an acclaimed author and professor of English in the IU Bloomington College of Arts and Sciences, is a finalist for PEN America's Jean Stein Book Award.
The Jean Stein prize is awarded to a book-length work of any genre for its originality, merit and impact that has broken new ground by reshaping the boundaries of its form and signaling strong potential for lasting influence. The winner will receive a $75,000 cash prize.
"Be Holding" is Gay's love song to legendary basketball player Julius Erving. Gay teaches poetry at IU and is the author of three books of poetry: "Against Which," "Bringing the Shovel Down" and "Catalog of Unabashed Gratitude," which was the winner of the 2015 National Book Critics Circle Award and the 2016 Kingsley Tufts Poetry Award.
Be prepared for migration to Exchange Online
Faculty and staff email accounts are moving to Exchange Online to provide better integration with Microsoft Teams and other Office 365 apps. For example, after migration you can just click a button in Outlook to schedule a Teams meeting. The migration will also improve IU's email security.
Users can opt in to additional email report features, such as My Analytics and Cortana.
Some faculty and staff have already migrated, but those who haven't will receive an email seven days and one day before their migration. Print or save these emails in an offline location, in case you have any trouble getting into your email. Also, bookmark "About the IU Microsoft Exchange environment and Exchange Online" on Knowledge Base. Exchange Online tutorials at Microsoft 365 at IU can help faculty and staff prepare for the migration, and learn what to expect and how to solve any problems.
Have questions about COVID-19 or the vaccine? Webinars, website have answers
COVID-19 positivity rates across all IU campuses are incredibly low right now, said Dr. Aaron Carroll, one of the leaders of IU's COVID-19 Medical Response Team. However, with everyone coming back together for in-person classes, the risk for infection increases.
That's why IU was vigilant with on-arrival testing and will be with mitigation testing. However, continued low positivity rates could mean less testing, Carroll said.
"If we get through February and everything continues to look this good, we'll back off," Carroll said during a Feb. 10 "Ask Aaron" webinar.
In the meantime, with the new variants and greater populations on campuses, many tests will be conducted to keep people as safe as possible, he added.
Consider participating in one of the upcoming "Ask Aaron" webinars, which are virtual question-and-answer sessions, to learn more about the virus and IU's efforts to combat it. The next webinars for all campuses are Feb. 17 and 24. If you are unable to tune in live, watch the recordings at broadcast.iu.edu. Additional webinars are planned throughout the semester.
If you are wondering about who can get the COVID-19 vaccine and when, check out IU's COVID-19 vaccine website.
Resources available to help with individual or institutional data storage
UITS is available to help IU faculty and staff who need to store data for their lab or office with Microsoft or Google.
One way is to fill out an institutional storage request form any time new institutional storage is needed. Once a form is submitted, UITS will create a storage location that has the right security attributes for the data, and ensure that colleagues will have access to the data even if you leave IU.
Another option is to take an IT training webinar to get better acquainted with IU's data storage platforms, if you need help with individual or institutional file storage. Webinars are available on how to store data and collaborate.
'Speed date' with learning technologies
Faculty members who would like to know more about teaching and learning tools can participate in virtual events to spend a few minutes "speed dating" a specific tool or service before moving on to the next.
"Matchmakers" from UITS Learning Technologies will be on hand to discuss the tools and answer questions.
Upcoming tech speed-dating events are planned from 10 a.m. to noon Eastern Time on the following days:
Feb. 19: Health, education and welfare.
Feb. 26: Business, law and public affairs.
March 12: Arts, humanities, language and culture.
Register to attend a virtual speed-dating event.
Luddy School researchers earn runner-up prize
A team of researchers from the Luddy School of Informatics, Computing and Engineering has been named runner-up for the 2020 Privacy Protection Prize. Awarded by France's Commission Nationale de L'informatique et des Libertés and National Institute for Research in Computer Science and Automation, the prize is for their paper on a method using computer vision techniques to protect bystanders' privacy in photos.
The effort was led by Rakibul Hasan, a research assistant at the Luddy School, who collaborated with associate professor of informatics and computing David Crandall and associate professor of computer science Apu Kapadia, both at Luddy, and professor Mario Fritz from the CISPA Helmholtz Center for Information Security in Germany.