Basketball fans who walk into Simon Skjodt Assembly Hall at Indiana University Bloomington are greeted by some eye-catching sights. For starters, there is the steep slope of the seating, with row after row rising up the sides.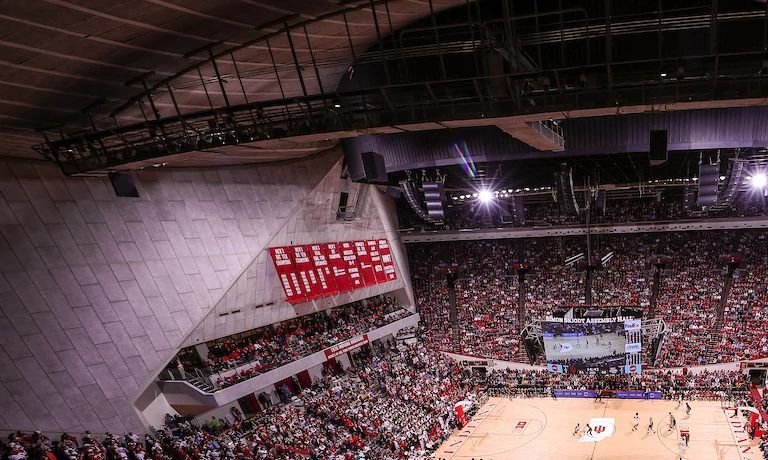 No indoor basketball venue in the U.S. has more seating on the sides of the court. And the 17,222-seat venue, which is marking its 50th year, is home to the largest student section in the country.
Then there are the five large, red banners hanging from the rafters that represent IU's men's basketball national championship teams from 1940, 1953, 1976, 1981 and 1987.
Of course, that "Wow!" factor is what the NCAA had in mind when it asked IU to host some of its Division I men's basketball tournament games at Simon Skjodt Assembly Hall. With Indianapolis and Central Indiana serving as the host community for the entire 68-team tournament because of the COVID-19 pandemic, the NCAA sought venues that would offer a special experience for the participating teams – albeit without the big crowds.
Simon Skjodt Assembly Hall will host NCAA First Four and first-round games March 18 to 20 – the first time in 40 years it has hosted NCAA tournament games. However, a maximum of 500 spectators – mostly immediate family members of players and team staff – will be allowed.
"What I think is so exciting is Simon Skjodt Assembly Hall is such an iconic building," IU Athletic Director Scott Dolson said. "When people visit here, people are in awe to walk into the building, to look up to the rafters and see the banners. There's such a tremendous feel, a feel of history."
That history also includes hosting a who's who of dignitaries, including former U.S. presidents, and a long list of legendary rock 'n' roll artists and entertainers.
Dolson said that serving as an NCAA tournament host is a special opportunity, and he hopes the iconic venue helps the participating teams come away with memorable experiences.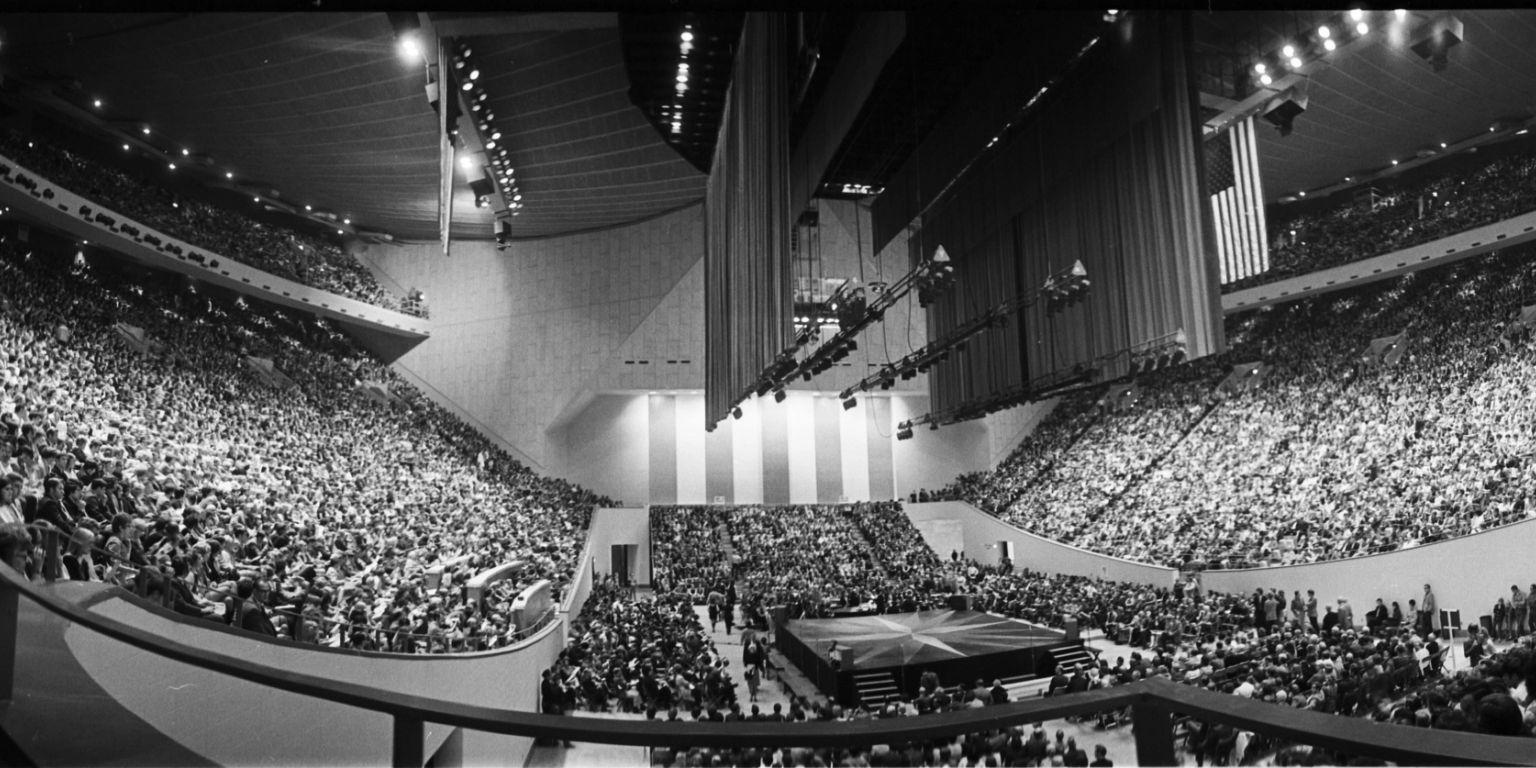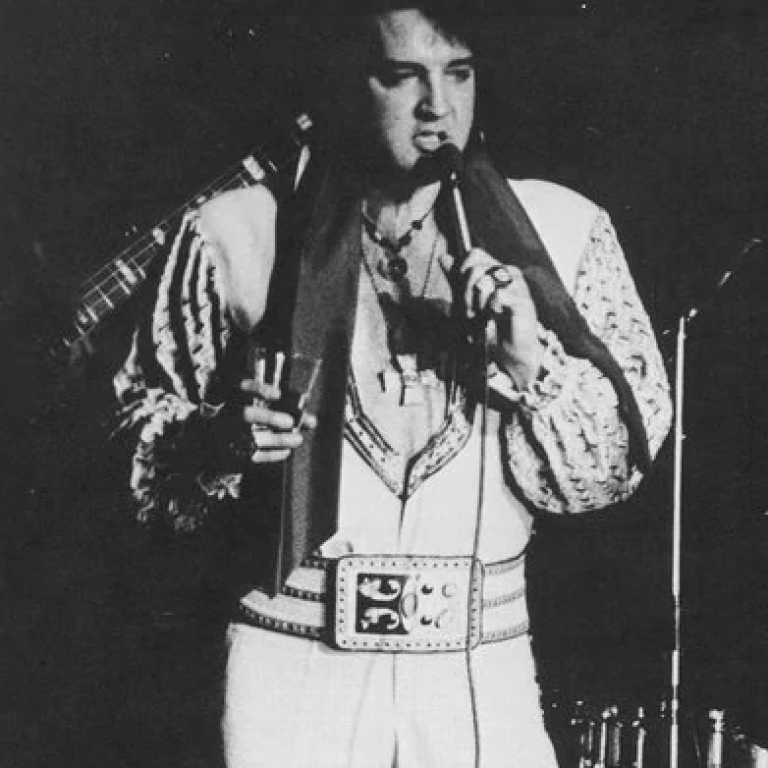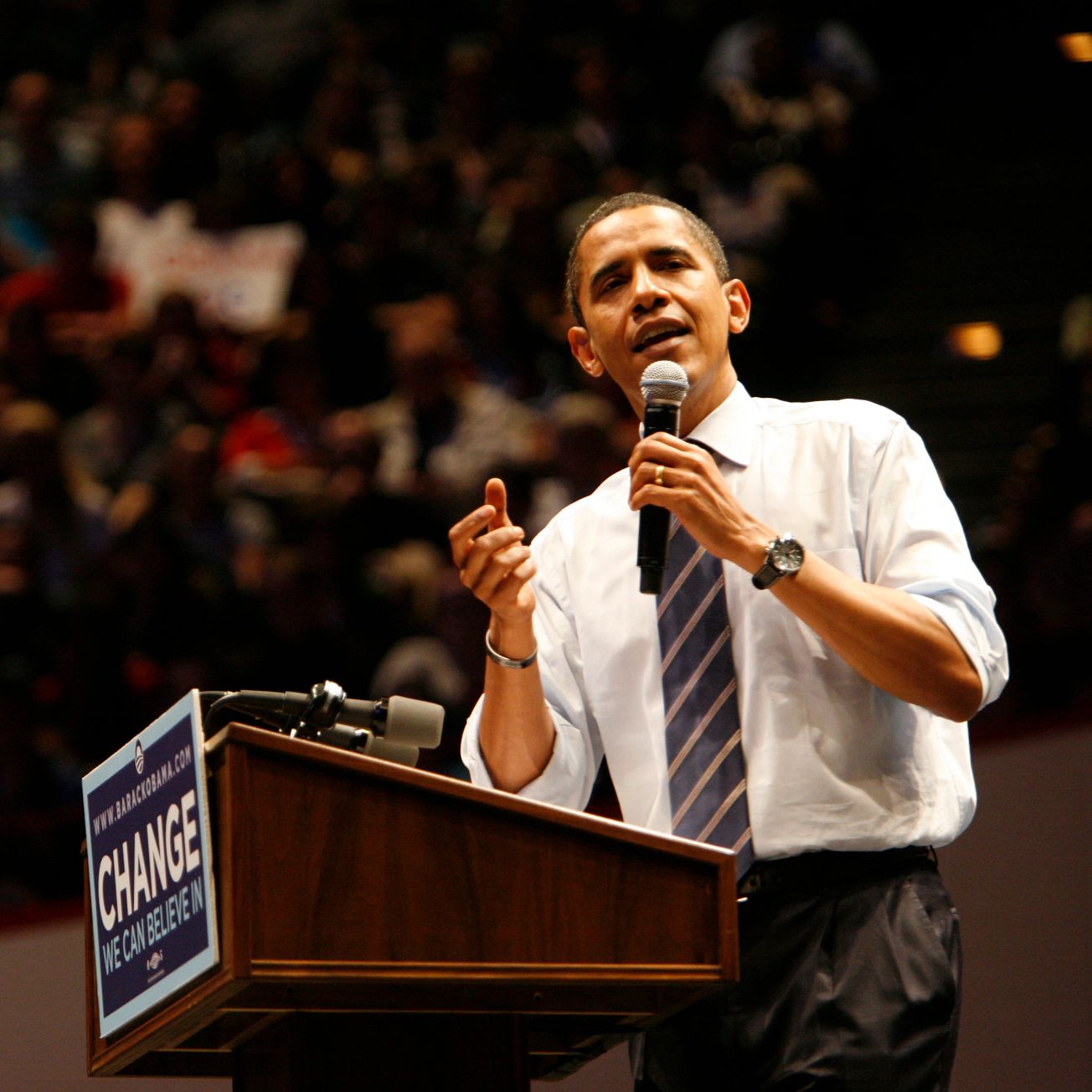 Photos courtesy of IU Archives; by Jacob Kriese, Indiana University; IU Archives
Unique design
The original Assembly Hall opened in 1971 at a cost of $26.6 million. It was rededicated as Simon Skjodt Assembly Hall in 2016 after a $40 million renovation.
Planning for the original venue, envisioned for large audience events, started in the late 1960s, according to J. Terry Clapacs' book "Indiana University Bloomington: America's Legacy Campus."
Simon Skjodt Assembly Hall is the largest indoor seating venue on campus, IU historian James Capshew said.
The design by New York-based firm Eggers and Higgins is like a compressed version of Memorial Stadium, covered by a saddle-type suspension roof and considered mid-1960s Modern, said Clapacs, a former IU athletic director and university vice president. The interior view of the building is notable, he added, because the component parts are plainly visible, including the flying buttresses on the north and south sides.
The year that Assembly Hall opened is also the year that Robert Montgomery Knight took over as IU's men's basketball coach.
"It became a temple of basketball after Coach Knight arrived," Capshew said.
History of hosting
Assembly Hall hosted Mideast Regional quarterfinal games in 1977, Mideast Regional second-round games in 1979 and the Mideast Regional semifinals and final in 1981.
The '77 and '79 games didn't include IU, but the '81 Mideast Regional did. That Knight-coached squad featured future NBA All-Star and Hall of Famer Isiah Thomas, Ray Tolbert, Landon Turner, Randy Wittman and Ted Kitchel.
Thomas was a superstar point guard, Tolbert and Turner formed a fearsome inside tandem, and Wittman and Kitchel were great outside shooters, said Chuck Crabb, who took over public address announcer duties for Assembly Hall in the fall of 1977, replacing Bert Laws after about 40 years.
IU had bid to host the Mideast Regional well before the tournament started, so the Hoosiers advancing to play there was good fortune, Crabb said.
"We didn't know what to expect; there were a lot of upsets in first-round games," said Crabb, who handled PA duties for the '79 and '81 tournament games at Assembly Hall, and will again this year.
The Hoosiers won the 1980-81 Big Ten Conference championship and entered the NCAA tournament as a No. 3 seed. IU faced Maryland in its opening game and fell behind 8-0 before exploding for a 99-64 victory, earning them the right to continue their tourney journey at home.
The buzz of the tournament upsets and IU playing at home made the Mideast Regional an extremely hot ticket, Crabb said.
IU defeated the University of Alabama-Birmingham 87-72 in the semifinals on the strength of 27 points from Thomas, 20 from Wittman and 17 from Tolbert. That set up a showdown with St. Joseph's for a trip to the Final Four. St. Joseph's had turned into a giant killer in the tournament by shocking No. 1 seed DePaul.
"The building was electric as you came into Sunday afternoon, and we had the opportunity to play St. Joseph's and go on to the NCAA championship in Philadelphia," Crabb said.
The Hoosiers crushed any dreams of another upset and cruised to a 78-46 victory behind 14 points apiece from Tolbert and Turner, and 12 from Jim Thomas.
A week later, the Hoosiers defeated LSU 67-49 in the national semifinals and then won the program's fourth national championship with a 63-50 victory over North Carolina. The day after winning the title, IU returned to Bloomington for a welcome-home celebration in Assembly Hall, where team members spoke to the fans.
Simon Skjodt Assembly Hall has served as the home to three of IU's five men's national basketball championships and 14 Big Ten men's championships. It was also the site of the IU women's basketball team's 2018 Women's National Invitation Tournament win. With so many championships and the big, passionate crowds it draws, it's no wonder basketball sportscaster Gus Johnson has called the venue "the Carnegie Hall of college basketball."
A stage for stars, celebrities and dignitaries
IU's homecoming show in the new Assembly Hall on Oct. 23, 1971, featured comedian Bob Hope as the headliner of a variety show. A few days later, the venue welcomed the famed Ringling Brothers and Barnum & Bailey Circus.
In 1972, the American Basketball Association-champion Indiana Pacers played regular-season and playoff games at Assembly Hall.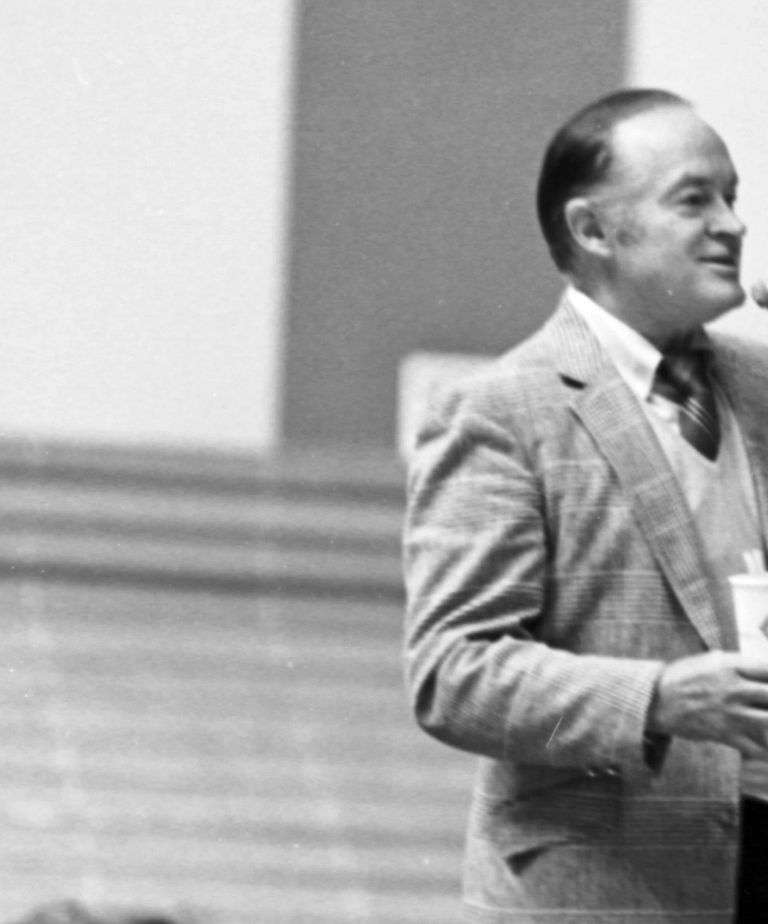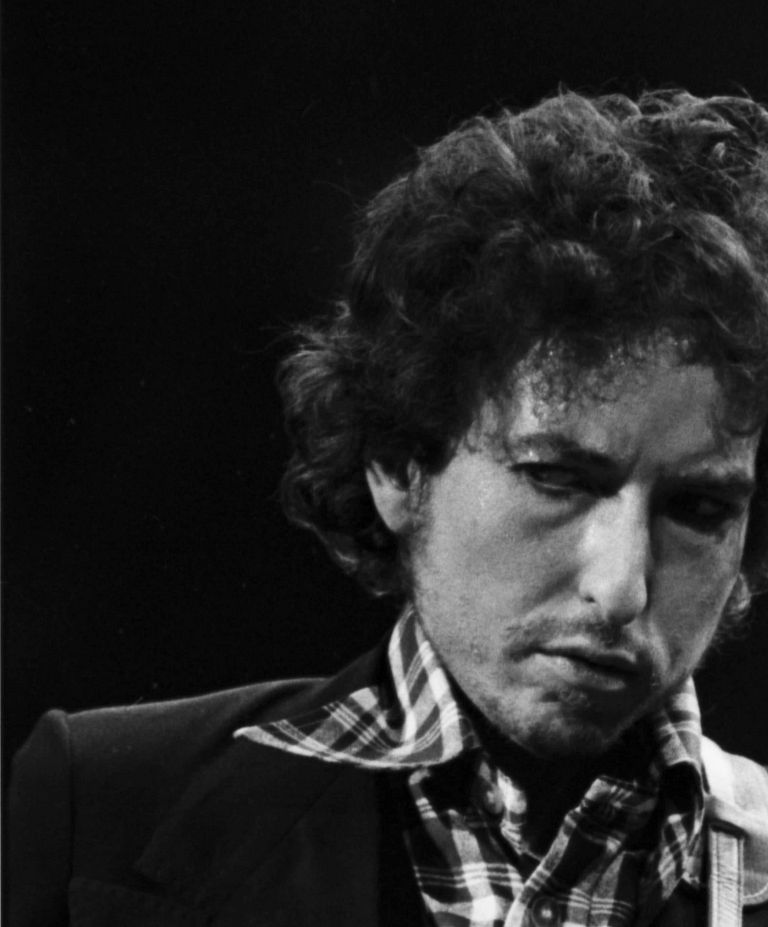 The Indiana High School Basketball Association conducted its 1972, '73 and '74 state championships in the venue.
Coach Knight used Assembly Hall for the 1984 Olympic Trials for the basketball team, with hoops legends such as Michael Jordan, Patrick Ewing and Charles Barkley taking the court.
Knight and his IU teams hosted the Soviet Union national team at Assembly Hall seven times between the late 1970s and early 1990s.
Over the course of its history, Assembly Hall has hosted a who's who of rock 'n' roll legends: Elvis Presley, Bob Dylan, the Rolling Stones, Eagles, Elton John and John Mellencamp, among many others.
It's also seen its share of dignitaries take the stage. The Dalai Lama spoke at Assembly Hall in 2007, and it was a popular location for presidential campaigns during the 2008 Democratic primary. Then-U.S. Sen. and later President Barack Obama and U.S. Sen. Hillary Clinton, the primary candidates, both spoke there in April 2008, as did former President Bill Clinton in support of his wife.
And, of course, Assembly Hall has been an annual site for IU commencement ceremonies.
"There was skepticism when Assembly Hall first opened that as a multipurpose venue, it wouldn't be good for any one thing, but in fact it did become a good venue for many things," Capshew said.
"Making the Madness" is a feature series that explores the IU Bloomington and IUPUI students, staff, faculty, alumni and venues that are involved in hosting the 2021 NCAA Division I men's basketball tournaments.