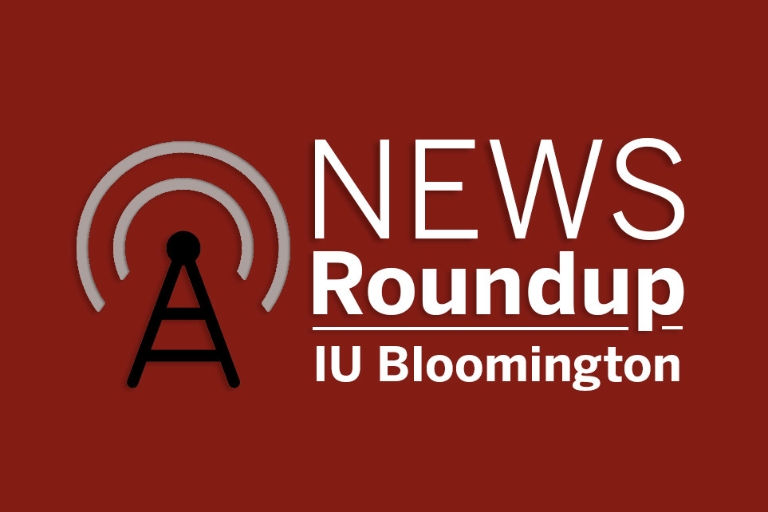 Earn an Intercultural Competence Certificate
Learn about the importance of intercultural competence and the impact it has on your work – whether in your interactions with students, colleagues or the community at large – by receiving an Intercultural Competence Certificate from IU Global.
This certificate is a professional development opportunity for IU employees seeking to expand their understanding of the complexities of intercultural communication and collaboration. With an array of courses available, this certificate can be catered to your work responsibilities and/or personal interests and will require less than 10 hours of time over the semester.
Courses begin Feb. 23 and run through the end of the semester. Each course is taught by a professionally trained staff member from the Office of International Services.
Kelley School hosting event with fellow Big Ten business schools
The Indiana University Kelley School of Business is hosting a webinar at 6:30 p.m. Eastern Time Feb. 25 with the 14 business schools of the Big Ten to address the critical shortage of academically trained faculty members from underrepresented populations. It's a frequent issue facing American business education.
The virtual event, "Shape the Future of Diversity with a PhD," features three consecutive 30-minute sessions.
Dionne Nickerson, an assistant professor of marketing at Kelley, will be among faculty and doctoral students from underrepresented groups at the schools who will discuss what it is like to pursue an academic career and the impact one can make on today's students and tomorrow's business leaders.
Co-director chosen for Center for Religion and the Human
J. Kameron Carter, professor of religious studies at Indiana University Bloomington, has been appointed co-director of the Center for Religion and the Human.
He shares director responsibilities with Winnifred Fallers Sullivan, Provost Professor of religious studies in the College of Arts and Sciences at IU Bloomington and founding director of the center. Carter follows Lisa Sideris, who served as associate director of the center from 2019-20.
Carter, who joined IU Bloomington in 2018, is an expert in the intersections of Blackness with religion, theology, ecology and American culture.
Service-learning clinic renamed in honor of IU first lady
Serve IT, Indiana University's service-learning clinic that connects IU students who have in-demand technology skills with nonprofit organizations that require their expertise, has been a passion for IU first lady Laurie Burns McRobbie since she helped found it in 2011.
Now, it will bear her name.
Thanks to an endowment from Deb Allmayer and James Williams, the clinic will be known as the Laurie Burns McRobbie Serve IT Clinic.
School of Public Health professor to chair obesity research effort
The American Society for Nutrition recently selected Nana Gletsu-Miller of the Indiana University School of Public Health-Bloomington to chair its Obesity Research Interest Section.
Gletsu-Miller, an associate professor of nutrition science, primarily focuses on:
Nutritional interventions targeting obesity-related disease.
Nutrition after bariatric surgery.
Nutrient bioavailability.
Prevention of Type 2 diabetes in adolescents.
The American Society for Nutrition includes 18 research interest sections through which specific areas of nutrition research are represented and advanced.
IU Ventures selects vice president
Jonathan W. Barada has been named vice president at IU Ventures, an affiliate of Indiana University that helps students, faculty, staff and alumni advance new, high-potential venture opportunities.
Barada's responsibilities include strategy development, stakeholder engagement and fundraising coordination for the IU Philanthropic Venture Fund. The evergreen fund uses a donated pool of capital to make equity investments in early-stage companies with strong ties to IU. Since March 2018, the fund has invested $7.9 million in 18 companies.
Webinars and website offer valuable information about COVID-19 and vaccine
More than 25,000 IU Bloomington students were tested for COVID-19 during the first week of classes, and only about 40 tested positive, Dr. Aaron Carroll said during the Feb. 17 "Ask Aaron" webinar.
"It's a testament to everything that everyone is doing correctly: masking, distancing," said Carroll, one of the leaders of IU's COVID-19 Medical Response Team.
He added that everyone needs to keep up with the safe practices to keep the positivity rate low and the campus safe.
Faculty, staff and students can learn more by participating in an upcoming "Ask Aaron" webinar, a virtual question-and-answer session about the virus and IU's efforts to fight it.
The next webinars for all campuses are Feb. 24 and March 3. Additional webinars are planned throughout the semester. Those unable to tune in live can watch the recordings at broadcast.iu.edu.
For information about who can get the COVID-19 vaccine and when, visit IU's COVID-19 vaccine website.
New School of Education scholarship honors first African American graduate
A new scholarship at the IU School of Education will honor Elder Watson Diggs, the first African American to graduate from the school in 1916.
The scholarship is a partnership with the Kappa Alpha Psi Fraternity Inc., an organization Diggs co-founded.
In 1910, when Diggs attended IU, he was one of the few African American students enrolled. Unhappy with the plight of African Americans on campus, Diggs met with nine fellow African American students to discuss issues of common interest, and they agreed to pursue the creation of a fraternity based on the purpose of achievement.
Hamilton Lugar School grad receives Marshall Scholarship
Indiana University alumnus John McHugh, a graduate of the Hamilton Lugar School of Global and International Studies, has been awarded a prestigious Marshall Scholarship to pursue graduate study in the United Kingdom.
McHugh, who will study at Oxford, is a research associate at Harvard Business School, where he studies Chinese business and political economy, including their intersection with U.S. trade, foreign policy and national security. Companies that he's been particularly interested in are Huawei and TikTok, which have made a significant impact on worldwide trade and politics.
The Marshall Scholarship was created by the British government in 1953 to strengthen ties between the U.K. and the U.S.