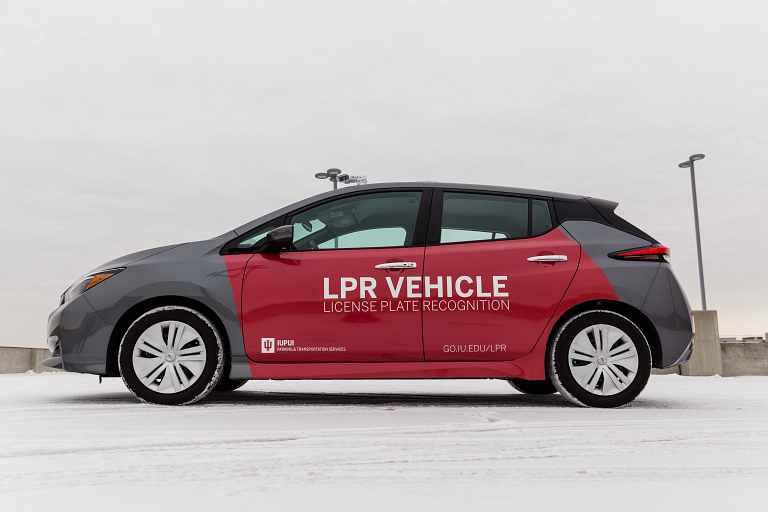 New technology will soon evolve the parking experience throughout IUPUI's campus.
IUPUI Parking and Transportation Services is deploying license plate recognition technology to increase parking efficiency on campus, reduce manual processes, create conveniences for customers, and greatly reduce the amount of paper and plastic waste created by permit production.
Additionally, LPR cameras will count open parking spaces in surface lots and garages.
This information can integrate with an app or other technologies for permit-holders to find open parking spaces on campus in real time. This system is expected to be deployed in five phases over the next three to five years, with the goal of full implementation by 2026.
Looking to support the needs of the campus community, Parking and Transportation Services believes LPR will improve parking operations by providing an improved customer experience, using technology to count open spaces, increasing efficiency in operations and making a commitment to sustainable operations.
"We are excited to implement this new technology as it will move to transform the parking experience on campus," said Sheri Eggleton, director of parking and transportation services at IUPUI. "This entire effort is to provide further convenience to the campus community by utilizing a license plate as the permit and the technology that shows real-time parking availability for the campus community. As an added benefit, it allows us to be more efficient in our operations."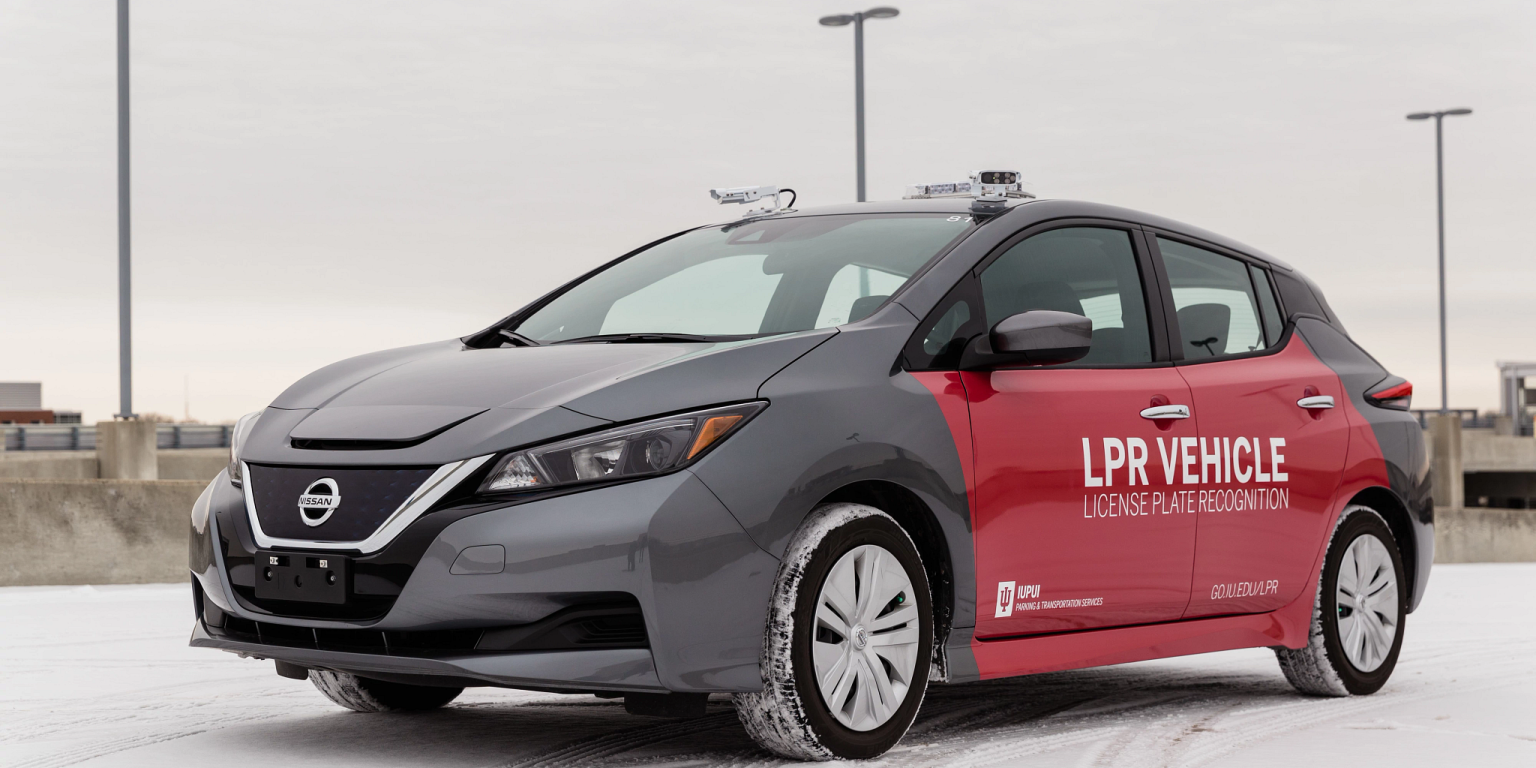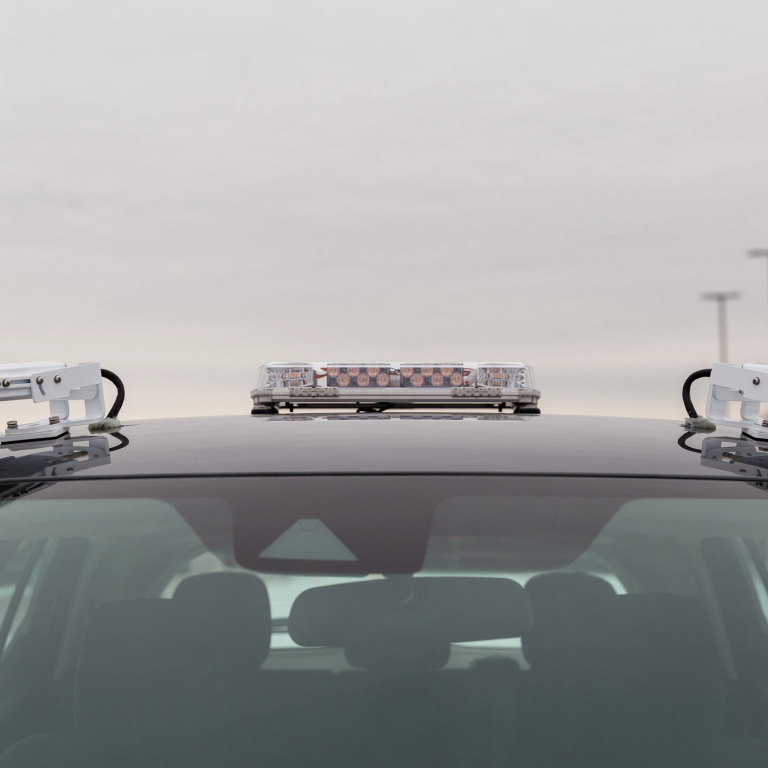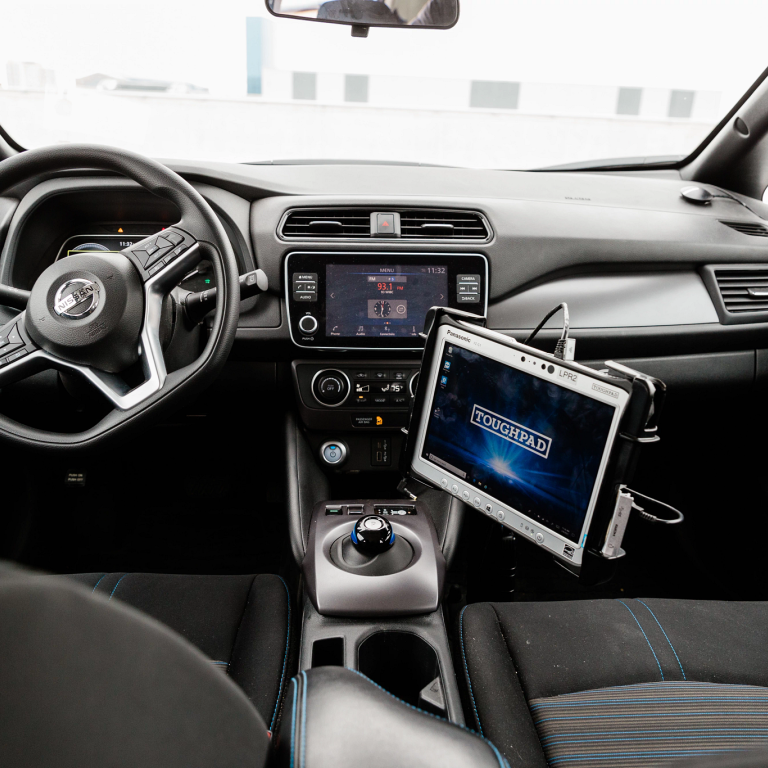 Photo by Liz Kaye, Indiana University
Students, staff and faculty will notice minimal changes when Phase 1 begins this semester.
Parking and Transportation Services will use the first phase to test and evaluate the LPR in surface lots by using Parking Services vehicles with mounted cameras. During this phase, permit-holders should continue to display their valid parking permit and park in the correct areas.
LPR technology uses a series of cameras mounted on an enforcement vehicle or in a parking garage to scan vehicle license plates. Utilizing character-recognition software, the license plate images are used to match to a secure database. The images and information will not be shared with other departments or external agencies unless required by law.
"Information security and privacy were among our priorities from the start of this process," Eggleton said. "After thorough research and selection, all approvals required to proceed with this portion of the project were obtained. The LPR technology vendor went through the standard approval processes, including a legal, policy and security review on privacy."
Once the system is fully tested and in place, a vehicle's license plate will become its permit, and renewals and registrations will be completed solely online. No longer will people have to visit the parking office or wait for a permit in the mail. LPR supports IUPUI Sustainability's initiatives by reducing paper consumption and eliminating the production of plastic parking permits.
To assist with the testing and implementation of LPR, students, staff and faculty should ensure their vehicle information is up to date through the online parking portal and pull forward into parking spaces – not backing into spaces – so that the license plate is visible from the drive lane.
IU Bloomington has already begun to test LPR on its campus. This is part of an overarching enterprise effort to introduce technology to continually improve the customer experience.