IUPUI's STEM Education Innovation and Research Institute, or SEIRI, has awarded $74,231 to four faculty-led projects, providing funding to develop, implement and evaluate the impact of pedagogical innovations across STEM courses on campus.
The SEIRI Seed Grants program is a competition that facilitates and supports improvements, innovation and research in STEM education at IUPUI within the School of Science, School of Engineering and Technology, School of Informatics, and IU School of Medicine, with the ultimate goal of improving the quality of instruction and success of students, including low-income and underrepresented students.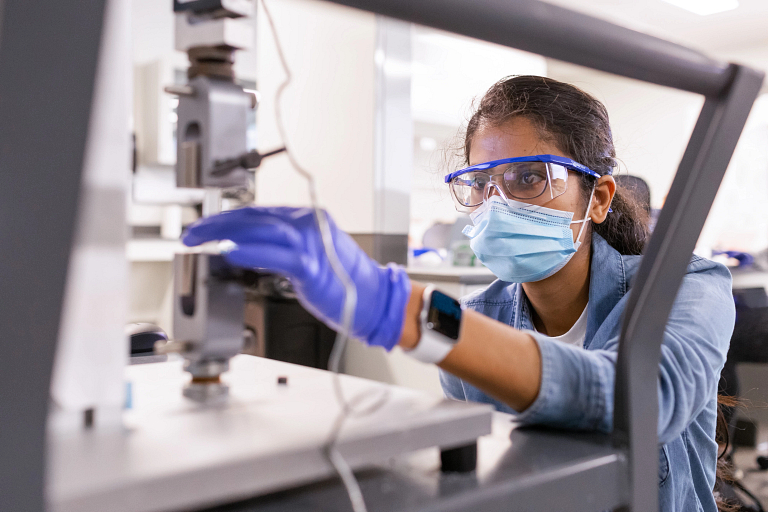 Additionally, it helps faculty gather preliminary data and prepare to apply for external funding from the National Science Foundation and other funding agencies.
"We're pleased to be working with SEIRI on building a path to expand pedagogical best practices in undergraduate STEM education," said Daniel Walzer, whose project looks at digital storytelling and how it can improve communication and critical-thinking skills in undergraduate capstone courses. "The SEIRI grant will allow us to explore using digital storytelling across multiple courses and expand our interdisciplinary collaboration on campus."
Projects receiving seed grant funding in the 2020 cycle are:
Abstracts of the projects are available online.
"Receiving the SEIRI seed grant will give our team a huge advantage when we look to expand the GeoEquity project and apply for an NSF IUSE grant," said Catherine Macris, whose project will engage undergraduate earth sciences students in discussions about issues related to equity in geosciences. "The seed grant funds help us to provide proof-of-concept for this novel initiative that combines earth sciences, ethics, equity and education and provides expert support from assessment specialist Grant Fore."
For faculty interested in applying for future SEIRI seed grants, the next grant solicitation will be posted on the SEIRI website in December. For more information, contact Pratibha Varma-Nelson, SEIRI founding executive director, at pvn@iupui.edu.