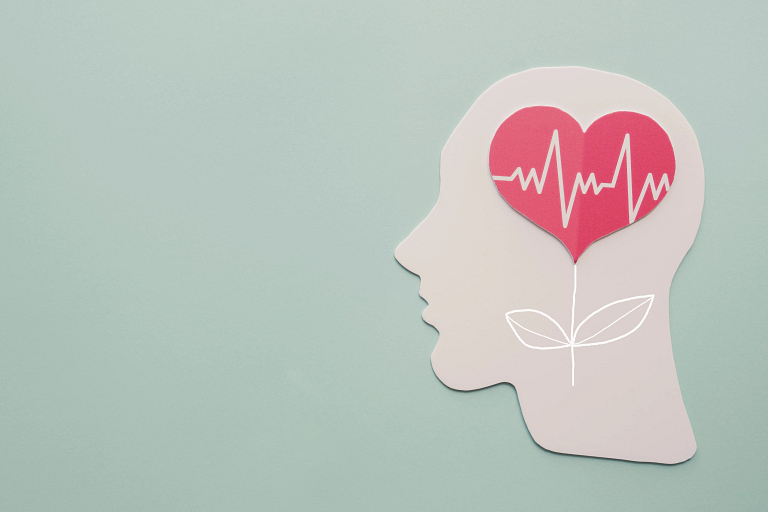 Whether on the job or in your personal life, have you ever wondered how to respond to mental health or substance-use concerns for others?
IUPUI employees have the opportunity to participate in Mental Health First Aid training on campus March 15, hosted by IU Public Safety and Institutional Assurance. Registration for the MHFA training is required, and there is an $18.95 fee for course materials that will be charged through the employee's department. COVID-19 safety protocols will be in place for this in-person training.
The need
According to the CDC, 1 in 5 Americans will experience a mental illness or disorder at some point in their lifetime. And in a recent Kaiser Family Foundation poll, 53 percent of adults in the United States reported that their mental health has been negatively impacted due to worry and stress over COVID-19.
But there's hope. People experiencing mental health issues can – and do – recover with treatment and support.
Approaching someone in need and connecting them to appropriate resources are critical steps, and MHFA training can give you the skills you need to do so.
"I believe there is no better training currently available that addresses mental health – and I hope that there will not be a time when it is more needed than now," said Laury Flint, IUPD major and director for community engagement and threat assessment, who is an instructor for the March 15 training.
What happens in MHFA training?
MHFA is an eight-hour course that teaches participants how to identify, understand and respond to signs of mental illnesses and substance-use disorders. Participants learn risk factors and warning signs for mental health and addiction concerns, strategies for how to help someone in both crisis and noncrisis situations, and where to turn for help. You can learn more about the program on the MHFA website.
Topics covered in the course include depression, anxiety and mood disorders; trauma; psychosis; and substance-use disorders. Through role-play and other activities, participants practice the MHFA action plan for initial interventions:
Assess for risk of suicide or harm.
Listen nonjudgmentally.
Give reassurance and information.
Encourage appropriate professional help.
Encourage self-help and other support strategies.
"The most important aspect people will learn from this class is that they are not alone," said IUPD Lt. James Vastag, who is also an instructor for the March 15 class.
He explains that isolation and withdrawal can often compound mental health concerns. MHFA training helps participants remove the stigma around mental health.
"By realizing that the vast majority of us either struggle with mental illness ourselves or have family and/or friends who do, it creates an environment for better understanding and a willingness to step up when we see people struggling," Vastag said.
Overall, MHFA teaches that hope, resiliency and focusing on one's individual strengths will make a real difference.
Editor's note: If you are experiencing a mental health or substance-use concern, help is available. Learn more about free, confidential counseling options through the SupportLinc Employee Assistance Program. Services are provided at no cost to all employees, IU residents, graduate appointees, fellowship recipients and their household members.
Julie Newsom is Healthy IU's communication specialist. Healthy IU is Indiana University's workplace wellness program. For more information, visit healthy.iu.edu.