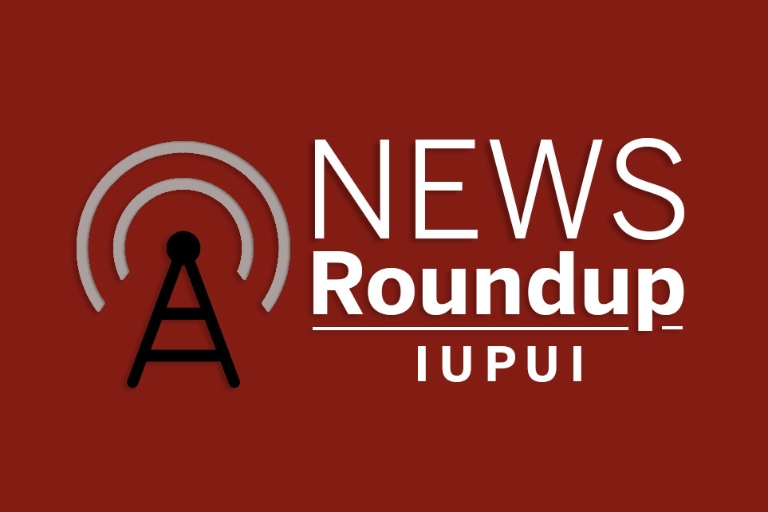 McKinney professor to appear in Netflix docuseries
IU McKinney professor Gerard Magliocca is a featured expert in a Netflix docuseries that debuted Feb. 17.
"Amend: The Fight for America" is about the 14th Amendment to the U.S. Constitution, which promised liberty and equal protection for all citizens when it was ratified in 1868.
Magliocca appears in the first episode of the series, which discusses John Bingham, the drafter of the Equal Protection Clause. One of the executive producers had read Magliocca's book on Bingham and was interested in talking with him for the show.
Read the full release on the McKinney School website.
Have questions about COVID-19 or the vaccine? Webinars, website have answers
COVID-19 positivity rates across all IU campuses are incredibly low right now, said Dr. Aaron Carroll, one of the leaders of IU's COVID-19 Medical Response Team. But with everyone coming back together for in-person classes, the risk for infection increases.
That's why IU was vigilant with on-arrival testing and will be with mitigation testing. However, continued low positivity rates could mean less testing, Carroll said.
"If we get through February and everything continues to look this good, we'll back off," Carroll said during the Feb. 10 "Ask Aaron" webinar.
In the meantime, with the new variants and greater populations on campuses, many tests will be conducted to keep people as safe as possible, he added.
Consider participating in one of the upcoming "Ask Aaron" webinars, which are virtual Q&A sessions, to learn more about the virus and IU's efforts to combat it. The next webinars for all campuses are Feb. 24 and March 3. If you are unable to tune in live, watch the recordings at broadcast.iu.edu. Additional webinars are planned throughout the semester.
If you are wondering who can get the COVID-19 vaccine and when, check out IU's COVID-19 vaccine website.
Earn an Intercultural Competence certificate
Staff and faculty can learn about the importance of intercultural competence and the impact it has on their work – whether in interactions with students, colleagues or the community at large – by receiving an Intercultural Competence certificate from IU Global.
This certificate is a professional development opportunity for IU employees seeking to expand their understanding of the complexities of intercultural communication and collaboration. With an array of courses available, the certificate can be tailored to work responsibilities and/or personal interests and will require less than 10 hours of time over the semester.
Courses begin Feb. 23 and run through the end of the semester. Each course is taught by a professionally trained staff member from the Office of International Services.
'Speed date' with learning technologies
Faculty members who would like to know more about teaching and learning tools can participate in virtual events to spend a few minutes "speed dating" a specific tool or service before moving on to the next.
"Matchmakers" from UITS Learning Technologies will be on hand to discuss the tools and answer questions.
Upcoming tech speed-dating events are planned from 10 a.m. to noon Eastern time on the following days:
Feb. 19: Health, education and welfare.
Feb. 26: Business, law and public affairs.
March 12: Arts, humanities, language and culture.
Register to attend a virtual speed-dating event.