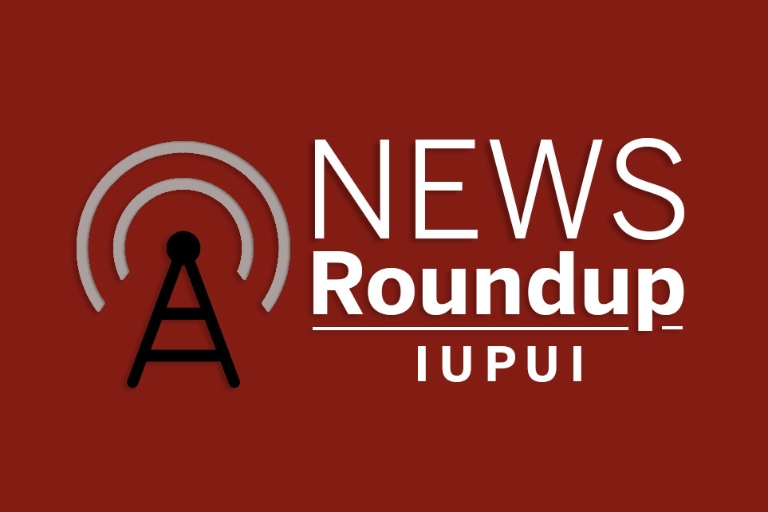 Hands-on art-making experiences for kids, adults this spring
The Herron School of Art and Design's Community Learning Programs offer spring workshops for students in grades 1 through 12 (adults, too), whether online or in-person. Led by professional teaching artists, these workshops provide authentic learning experiences in a welcoming, supportive atmosphere that promotes creativity and self-expression.
Spring programs being offered April 3 through 24 are:
Art Sampler 101 (grades 1-4): Experience a sampling of the best introductory art projects offered to students in grades 1 through 4. The workshop will take place online over three Saturday sessions.
Art Sampler 201 (grades 5-8): Take the next-level iteration of the sampler workshop with projects ranging from the creation of wearable art to NASA-inspired paintings. This workshop will take place online over three Saturday sessions.
The Paint Studio (grades 9-12 and adults): In this one-day pop-up workshop on the IUPUI campus in Herron's painting studios, learn the basics of color mixing and acrylic painting techniques.
Spring Floral Prints (grades 9-12 and adults): Create textile-inspired floral designs in Herron's printmaking studios during a one-day exploration of block-printing techniques.
Workshop sessions will take place on Saturdays. Time frames, costs and locations vary and are available on the program page. Call 317-278-9404 or send questions to sschool@iupui.edu.
Meeting resources for faculty from FACET
The Faculty Academic on Excellence in Teaching is hosting Teaching Tuesdays from noon to 1 p.m. in the IUPUI FACET Zoom room. These gatherings offer the chance to chat with colleagues about any teaching-related topics. Guests are encouraged to bring a lunch and share tips, brainstorm ideas or ask questions.
The upcoming schedule is:
March 2: Teaching Tuesday.
March 30: Teaching Tuesday.
April 20: FACET information session.
April 27: Teaching Tuesday.
May 25: Teaching Tuesday.
June 29: Teaching Tuesday.
July 27: Teaching Tuesday.
Questions can be directed to Rob Elliott and Cori Renguette, IUPUI's FACET campus associate directors, at elliott@iupui.edu and crenguet@iupui.edu, respectively.
Have your COVID-19 questions answered in webinars
Dr. Aaron Carroll, one of the leaders of IU's COVID-19 Medical Response Team, is continuing to hold weekly "Ask Aaron" webinars for staff, faculty and students to ask COVID-19-related questions about the virus and IU's efforts to fight it.
The next webinars for all campuses are March 3 and 10. Additional webinars are planned throughout the semester. Those unable to tune in live can watch the recordings at broadcast.iu.edu.
For information about who can get the COVID-19 vaccine and when, visit IU's COVID-19 vaccine website.
IU Ventures selects vice president
Jonathan W. Barada has been named vice president at IU Ventures, an affiliate of Indiana University that helps students, faculty, staff and alumni advance new, high-potential venture opportunities.
Barada's responsibilities include strategy development, stakeholder engagement and fundraising coordination for the IU Philanthropic Venture Fund. The evergreen fund uses a donated pool of capital to make equity investments in early-stage companies with strong ties to IU. Since March 2018, the fund has invested $7.9 million in 18 companies.