A year ago, we were just starting to figure out how to adjust to a more virtual reality. Here's a peek at a few ways the past year at Indiana University can be measured: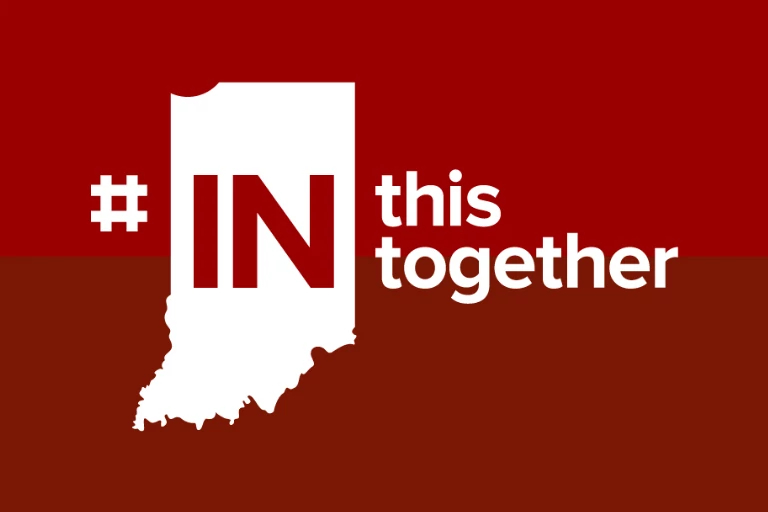 Zoom
When it came to the ubiquitous videoconferencing technology that we all love to hate, more than 20 million participants took part in 4.1 million meetings, adding up to an eye-popping total of 1 BILLION meeting minutes across all campuses.
Mitigation tests
IU has collected nearly 193.1 gallons of spit from staff, faculty and students alike through more than 360,000 COVID-19 mitigation tests given on all campuses.
Classroom prep
More than 180 document cameras were installed in classrooms across all campuses. In addition, 135 document cameras and 218 webcams were distributed to departments.
Food delivery
On the IU Bloomington campus, Grubhub took a jaw-dropping 1.3 million food orders for delivery over the year. The biggest bump? October 2020, with more than 377,000 orders in that month alone.
Branded cloth masks
More than 290,000 cloth masks with IU and IUPUI branding have been distributed across all campuses.
Student service
The Bepko Learning Center on the IUPUI campus spent more than 280 hours coaching students, more than 1,400 hours mentoring students and more than 600 hours tutoring students.
Wi-Fi hot spot
On the IU Northwest campus, the Wi-Fi hotspot had more than 1,000 connections over the past year.
COVID-19 vaccinations
The COVID-19 vaccination clinic on the IU Southeast campus has administered more than 6,700 first vaccinations, and more than 2,300 second vaccinations.
Hand sanitizer
IU set out more than 36,000 bottles of hand sanitizer across all campuses, as well as more than 3,800 sanitizer stands and 10,000 sanitizer dispensers across nearly all campuses.
Disinfectant wipes
The university made nearly 1.6 million wipes available on all campuses to wipe down well-traveled areas and classrooms.
PPE
Across all campuses, the university made more than 4.4 million pieces of personal protective equipment available for use, including face shields, nitrile gloves, gowns and surgical masks. In addition, the university donated a substantial amount of PPE to local hospitals, fire departments and police departments. Plus, IU purchased more than 1,000 portable clear plexiglass shields and installed more than 250 large rolling/standing plexiglass shields.
General figures are courtesy of UITS, IU Purchasing, the Bepko Learning Center, IU Bloomington Auxiliaries, IU Northwest, IU Southeast, Public Safety and Institutional Assurance and the IU COVID-19 dashboard.