EDITOR'S NOTE: This story was updated on April 13, 2021, to reflect a joint statement issued by the CDC and FDA recommending that the U.S. pause the use of Johnson & Johnson's COVID-19 vaccine over six reported U.S. cases of a "rare and severe" type of blood clot. The recommendation was made "out of an abundance of caution" until the agencies can further review these cases.
More than a year after the first case of COVID-19 was detected in the U.S. – and amid concerns that a potential fourth wave of infections could be looming – every state across the country is working to distribute vaccines against the virus.
In Indiana, more than 950,000 residents were fully vaccinated as of March 22, according to the state's COVID-19 vaccination dashboard.
As we get closer to May 1, when U.S. President Joe Biden has said all American adults will be eligible to sign up to get vaccinated, an important component of that plan is the addition of the Janssen vaccine from Johnson & Johnson to the nation's supply.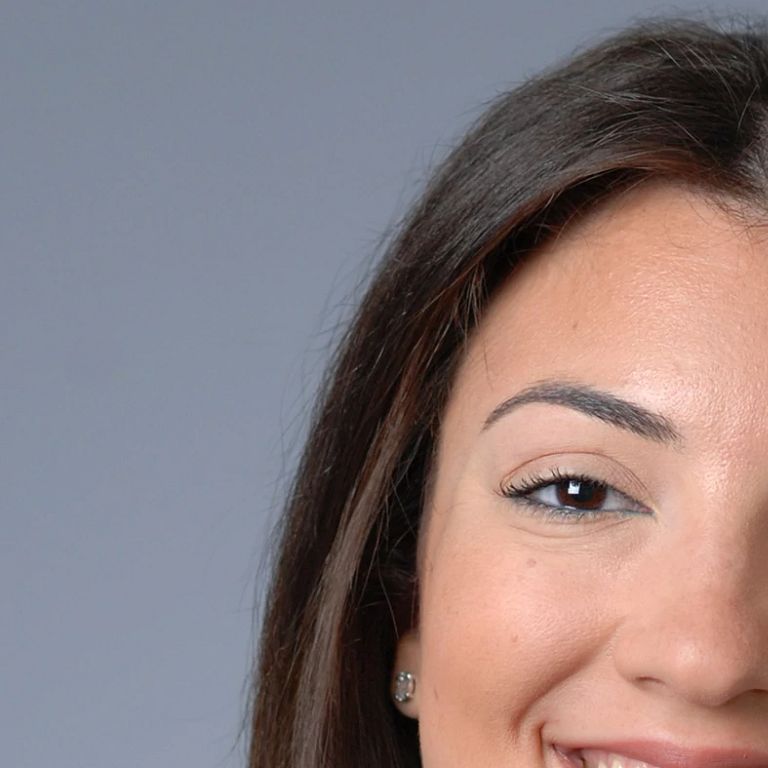 "It is very encouraging that after one year of COVID, and suffering, and a lot of death, we have not one, not two, but three vaccines that are extremely effective at preventing COVID-19," said Dr. Lana Dbeibo, an infectious disease expert at the IU School of Medicine and director of vaccine initiatives for IU's COVID-19 Medical Response Team.
We asked Dbeibo to tell us more about the newest COVID-19 vaccine approved for use in the U.S.
Question: How does the Johnson & Johnson vaccine work?
Answer: Like the Pfizer and Moderna COVID-19 vaccines, the Johnson & Johnson vaccine works by delivering genetic instructions that prompt your body to make a harmless piece of the spike protein, which is found on the surface of the virus that causes COVID-19. This signals your immune system to start producing antibodies against the virus so it can recognize and respond quickly to a real infection.
Unlike Pfizer and Moderna, the Johnson & Johnson vaccine is a viral vector vaccine. These types of vaccines utilize a modified version of a different virus, which is unable to replicate in humans, as a vector to deliver instructions to your cells. The vaccine doesn't cause infection with either COVID-19 or the modified virus used as the vector, and the genetic material delivered by the viral vector doesn't affect your DNA.
The Johnson & Johnson vaccine is also different from Pfizer and Moderna's vaccines because it only requires one shot to provide full protection from COVID-19. Both Pfizer and Moderna require two doses of vaccine.
Q: Will the Johnson & Johnson vaccine protect me from COVID-19? How does it compare to other COVID-19 vaccines?
A: The Johnson & Johnson vaccine has shown to be very effective against COVID-19. In clinical trials, the vaccine was 85% protective against severe COVID-19. Additionally, four weeks after receiving the vaccine, no one died or was hospitalized due to COVID-19. This means that this vaccine is extremely effective at preventing severe and bad COVID-19 outcomes.
Studies found the Johnson & Johnson vaccine was 66% effective at preventing all COVID-19 illness, and efficacy rates for Pfizer and Moderna's studies were around 94 to 95%. However, it is difficult to compare vaccine efficacy across multiple clinical studies because they are conducted at different times in different populations. During the time of Johnson & Johnson's vaccine trials, there were also new COVID-19 variants not present during the Pfizer and Moderna trials. That's why we can't use those studies to make conclusions about whether one vaccine is better than the other.
What we can say for sure is that all the COVID-19 vaccines currently authorized in the U.S. are extremely effective against preventing you from getting severely ill with COVID-19. That's exactly what we need from vaccines: to prevent death, suffering and hospitalization.
Q: What about new COVID-19 variants? Do all of the vaccines provide adequate protection against those?
A: The Johnson & Johnson vaccine was studied in countries with high prevalence of variants, and it showed a reduced efficacy against some of the variants. However, it was still protective against severe COVID-19, as well as hospitalization and death from COVID-19.
The Pfizer and Moderna vaccines were studied at a time when the current variants of concern were not circulating, therefore the evidence we have about their ability to protect us from COVID-19 is solely based on laboratory data. These data show that there is some evidence that the vaccines may have reduced antibody response against some of the variants, but this data requires confirmation in clinical studies.
Q: Why is getting vaccinated important?
A: COVID-19 is still circulating in the environment, so the most important thing is to protect yourself as soon as possible. Getting vaccinated for COVID-19 is key because your protection will be maximized when you and everyone around you are vaccinated.
The pandemic restrictions that we are currently following are a short-term strategy, and once we relax them, the virus will come back, as we have seen happen three times last year. The only way to definitively get rid of the pandemic is for us to be vaccinated and thus immune, which means that we will be a barrier for the virus to continue to be transmitted among us. Otherwise we will continue to experience surges and disease like we saw in 2020.