"March Madness," as the NCAA Division I men's basketball tournament is known, is a huge attraction for fans because of the intense, high-quality action, as well as the atmosphere. Giant video boards that feature instant replays and other bells and whistles contribute to the fun factor.
But to make a grand event like this possible, there has to be a team of people behind the curtain to work their magic.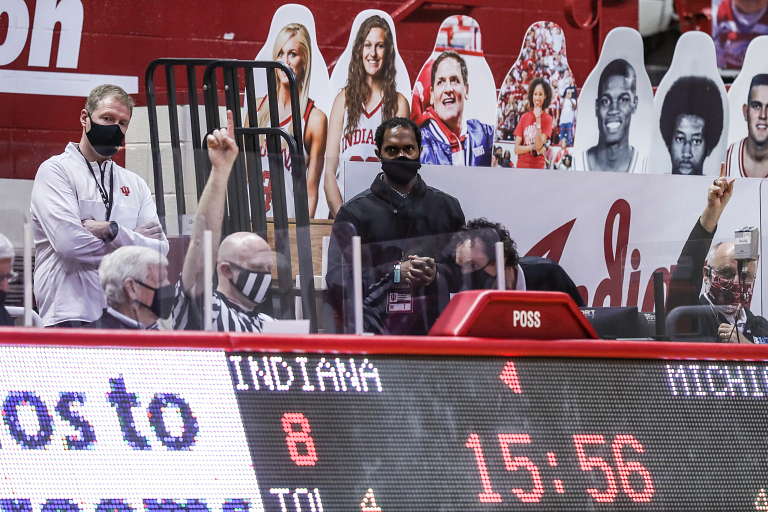 Indiana University game-day operations personnel Davis Bolsteins, Earlston Bean and Dan FitzSimmons are working tirelessly to get ready for the madness. Simon Skjodt Assembly Hall will host NCAA tournament games for the first time since 1981, when it hosts First Four and first-round games March 18 to 20.
All 67 tournament games are being played at venues in and near Central Indiana, and a great amount of preparation is required for each tournament site.
"We are basically doing the A-Z facility setup and then event management by just helping the NCAA as they need," said Bolsteins, associate athletic director for facilities and assistant tournament manager. "Obviously, with the tournament being vastly different this year due to COVID-19, we're still kind of just waiting to see the decisions the NCAA makes. They're trying to mimic a little bit what was done via the NBA bubble."
Bean, FitzSimmons and Bolsteins are planning the tournament on top of tending to IU's other varsity sports. Bean, tournament manager and senior associate athletic director for safety and event management, said his normal tasks are overseeing all game-day operations for 24 varsity sports while working with emergency management, law enforcement and other organizations to ensure IU has successful events.
The tournament, of course, requires special attention for COVID-19 restrictions as well as setup and other logistics. Bolsteins and his team are also planning the flooring installment to ensure NCAA uniformity, bench setups and spacing, and other venue needs, he said.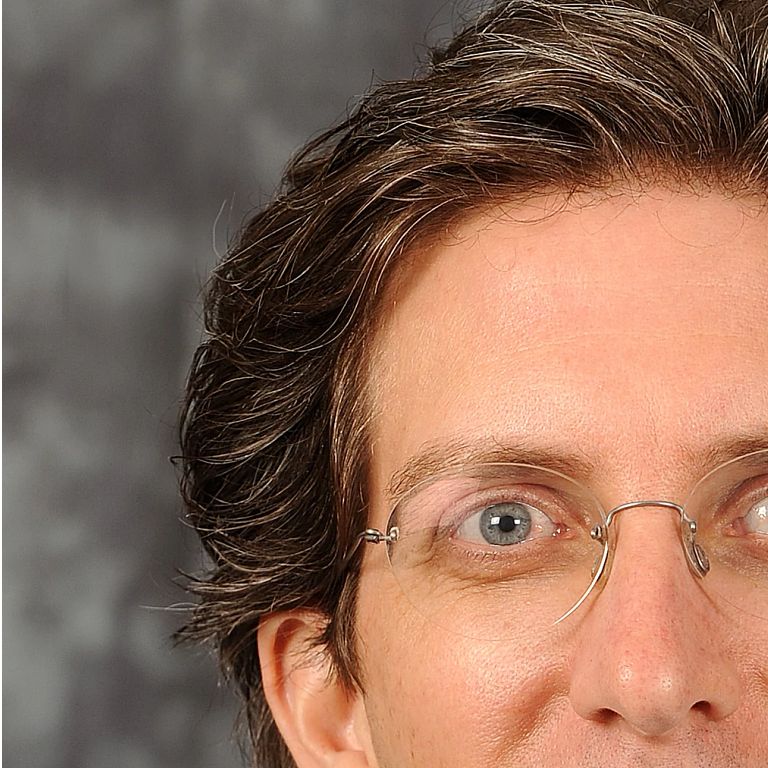 Bean said they're also working to meet CBS' needs. The tournament will be jointly produced by CBS Sports and Turner Sports, who contact Bean and his team directly to plan setup and tear-down logistics.
FitzSimmons, senior assistant athletics director of information technology, said his department works with the scoreboard on game days and will do so for the NCAA tournament.
"We just have to make sure that the data is going from the scoring machine and gets picked up by the computers that are reading and creating these templates to put things up onto the scoreboard," said FitzSimmons, whose IT team regularly provides server infrastructure.
Because of COVID-19 physical distancing requirements, all radio announcers must be moved to fan seating areas. Radio equipment requires both analog phone lines and data lines. Since neither of these exist where fans sit, FitzSimmons is working with University Information Technology Services to extend data and phone service to this unusual location, he said.
"There's a lot of rooms like that where we just have to put in infrastructure in a space that just normally would never be used for that," he said.
These three men have worked many hours preparing for the tournament and will only continue to work more once the tournament inches closer. They have each worked closely with the NCAA, Indiana University as a whole and other campus entities and departments to ensure that Simon Skjodt Assembly Hall will be a uniform and electric site for the largest college basketball tournament.
Bean said that working with this tournament has been different than preparing for others such as the Big Ten Championships hosted by IU Athletics. Many more organizations are involved, and more sets of eyes will be watching the games and getting a glimpse of Simon Skjodt Assembly Hall.
"It will be historical," Bean said. "Knowing that you're going to be a part of history, the historical aspect of this is the most rewarding. It's doing what we can to the utmost and highest standard and making Indiana University look good, as well as providing a wonderful experience for the student athletes who will be in our venue."
"Making the Madness" is a feature series that explores the IU Bloomington and IUPUI students, staff, faculty, alumni and venues that are involved in hosting the 2021 NCAA Division I men's basketball tournament.