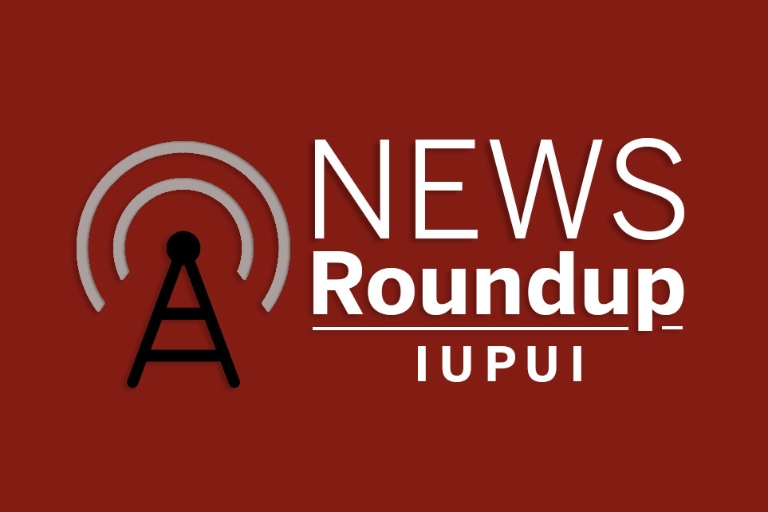 Launch of 2021 IUPUI Campus Campaign
Join your fellow Jaguars to celebrate the launch of this year's IUPUI Campus Campaign, a 25-year tradition of generosity.
Chancellor Nasser H. Paydar will kick off the festivities virtually at 9:45 a.m. March 18. The campus community is invited to register for the virtual event online.
Over its history, the Campus Campaign has raised critical support for IUPUI. It continues to be an opportunity for faculty, staff and retirees to provide meaningful funding for their most cherished areas of IUPUI.
From scholarships to research to specific academic programs, the generosity has helped build today's thriving IUPUI campus. This year, that support is as important as ever, and many students are still struggling with the effects of the global pandemic. The Campus Campaign is spotlighting the IUPUI Student Emergency Relief Fund to help those in need and encourage you to give.
While the campaign highlights the commitment of faculty, staff and retirees, students, alumni and friends are also invited to share in the March 18 celebrations.
Join your colleagues to mark this special occasion and use the hashtags #spottedatIUPUI and #IUPUIcampuscampaign to share your excitement on social media.
Faculty member honored as Inspiring Sports Storyteller recipient
The Indiana Sports Corp has named Malcolm Moran, director of the Sports Capital Journalism Program, the 2021 Inspiring Sports Storyteller recipient. The virtual ceremony will occur from 4:30 to 6 p.m. April 1.
Housed in the School of Liberal Arts, Moran joined the IUPUI faculty in 2013 and has been instrumental in educating sports journalism students. He has directed sports journalism programs for more than a decade after a career as an award-winning reporter and columnist at The New York Times, USA Today and other publications.
"When imagining future recipients of the Inspiring Sports Storyteller award, Malcolm came top-of-mind as someone deserving of this honor," said Ryan Vaughn, Indiana Sports Corp president. "Malcolm has been a longtime pioneer as a writer in the sports industry and a leader nationwide in the profession. We are proud to have him in our backyard at IUPUI and influencing the next generation of sportswriters."
Moran has covered 37 NCAA Final Fours, 11 Super Bowls, 16 World Series and four Olympic Games. He has directed IUPUI students in their coverage of the Bowl Championship Series, College Football Playoff, NCAA Final Four, World Baseball Classic, NFL Scouting Combine, Indianapolis 500 and the Olympic Games in Rio de Janeiro.
Read the full release on Indiana Sports Corp's website.
'Ask Aaron' webinars and vaccine website offer helpful information
The reduced age limit for getting vaccinated for COVID-19 was a common topic of discussion during the March 3 "Ask Aaron" webinar, and Dr. Aaron Carroll offered advice for safety and vaccinations.
Although IU's COVID-19 dashboard data reflected very few positive cases, he said, the variant strains of the virus and a tendency for people to relax with safety are all the more reason to continue to be careful.
And while the state has reduced the age to receive a vaccination to 50 and older, Carroll, one of the leaders of IU's COVID-19 Medical Response Team, said people shouldn't wait for the vaccination site on campus to be up and running before getting the vaccine.
Faculty, staff and students can learn more about the virus and IU's efforts to fight it by participating in an upcoming "Ask Aaron" webinar.
The next webinars for all campuses are March 17, 24 and 31. Additional webinars are planned throughout the semester. Those unable to tune in live can watch the recordings at broadcast.iu.edu.
For information about who can get the COVID-19 vaccine and when, visit IU's COVID-19 vaccine website.
Drug Take Back Day is March 18
You can save lives, protect the environment and build a safer community when you properly dispose of your unused or expired prescription medications. The Office of Health and Wellness Promotion is hosting a free Drug Take Back and Safe Disposal event from 10 a.m. to 2 p.m. March 18 at the Campus Center. They accept pills, pill bottles, powders, spill-proof liquids and supplements. No needles, please.
Staff member wins NAGAP Visionary Award
Tabitha Hardy, assistant dean for student development and academic affairs, recently was awarded with the NAGAP Visionary Award.
The award is presented to "an individual in the higher education community who has demonstrated unique vision in the graduate enrollment management profession. The individual should be an established leader who has developed and executed innovative strategy or led bold, cutting-edge and successful initiatives that have influenced their own campus, university system or the GEM community at large. The individual's work may have had an impact on policy, shaped professionalism or best practices, or influenced research in the field."
Arts and Humanities grants and fellowship applications due March 15
The IUPUI Arts & Humanities Institute provides funding for faculty research and creative activity in the arts and humanities at IUPUI. It offers multiple travel and research grants, the IAHI Diversity Fellowship, and the IAHI Academy Fellowships.
Learn more or apply online for the following programs:
Research/Creative Activity Small Grants: Up to $5,000 for travel, equipment, materials, space, hourly assistance, etc.
Research/Creative Activity Large Grants: Up to $12,000 for travel, equipment, materials, space, hourly assistance, summer salary for 10-month appointments, research assistant support, etc.
Collaborative Grants for Research/Creative Activity: Up to $30,000 to support research projects and scholarly activities conducted by a team of two or more arts and humanities faculty from different units on campus.
IAHI Diversity Fellowship: $2,000 to support research, creative activities or community-engaged projects.
IAHI Academy Fellowship: $1,500 to support research, creative activities or community-engaged projects and $2,000 to support guest speakers.
IAHI Academy Fellowship: $5,000 to accelerate sustainable major interdisciplinary, collaborative projects that integrate arts, humanities or qualitative social science approaches into their core research agenda.