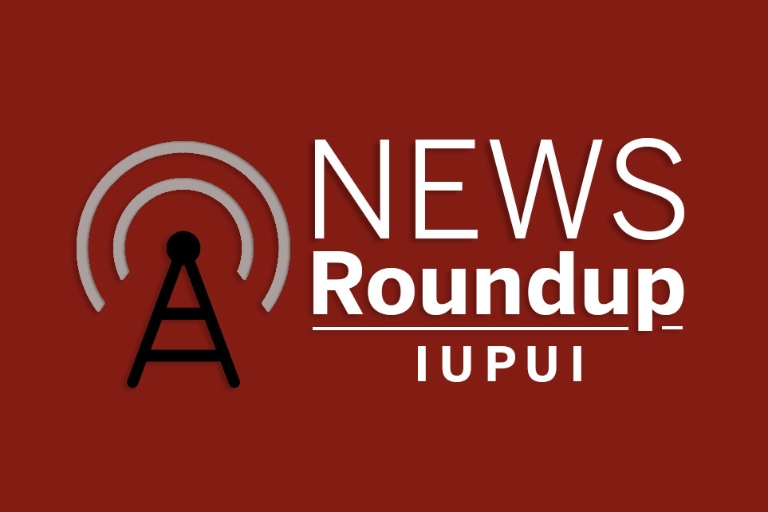 Top 100 ceremony will be virtual
Registration is now open for IUPUI's annual Top 100 recognition ceremony. The Top 10 students and "Most Outstanding" student will be revealed during the virtual program at 6 p.m. April 9.
Each year, the IUPUI Office of Alumni Relations honors 100 outstanding undergraduate students who demonstrate excellence in three categories: academic excellence, campus leadership and community engagement.
The IUPUI Top 100 program began in 2000 as an opportunity to recognize the top junior and senior students at IUPUI.
Upcoming spring semester wellness day
The second – and final – IUPUI wellness day is March 24. The wellness days were added to the spring semester calendar to provide students with short, needed breaks. No classes will be conducted those days.
The first wellness day was Feb. 23. These days are the result of feedback from students because COVID-19 safety measures included eliminating the usual fall and spring breaks. The chosen dates were selected to break somewhat evenly across the spring calendar.
Staff members can choose to take PTO on the wellness days, which are not paid holidays.
IUPUI students represented among 500 Festival Princesses
Each year 33 collegiate women from Indiana are chosen as 500 Festival Princesses for the month of May and throughout the year. This year, 10 princesses were chosen from IU's campuses, with four coming from IUPUI.
The women are selected based on an interview process highlighting their education, extracurricular activities and passion to serve the 500 Festival. They are busy planning community outreaches and, of course, celebrating the 2021 Indianapolis 500.
Next Generation 2.0 application deadline extended
Midcareer faculty and professional staff at IUPUI who are women and/or from underrepresented groups and are interested in seeking leadership opportunities can now apply for membership in the 2021-22 cohort of Next Generation 2.0.
Interested employees can apply on the program website until noon March 22. Submissions will be reviewed by the program advisory board and announced the week of April 26.
This leadership-development program seeks to meet the goals of the IUPUI Strategic Plan to "develop our faculty and staff" and to "promote an inclusive campus climate."
To date, 122 faculty and staff members have participated in the program, a nine-month training period intended to prepare them to step into and/or create leadership opportunities in their units and schools.
Program participants engage with campus leaders and subject-matter experts drawn from IUPUI and other academic institutions to learn about topics such as the contemporary higher education environment, planning and leading change, managing strategic resources, diversity and cultural competency, higher education finance, conflict management, and negotiation and mentorship.
Participants also have the opportunity to identify, plan and implement a capstone project, either individually or in a group, that responds to an identified need of their department, the IUPUI campus or the Indianapolis community.
Selected participants are required to attend a two-hour orientation session in May and then attend the program from 9 a.m. to 3 p.m. one Friday per month between September 2021 and May 2022 on the IUPUI campus.
Program fees are paid by the sponsoring unit, with a match from the Office of Academic Affairs.
Check 'Ask Aaron' webinars and vaccine website for latest information
As IUPUI continues safety protocols and mitigation testing to keep faculty, staff and students safe from COVID-19, and the rollout of vaccines continues statewide, it's a good idea to stay current on the latest information about those efforts.
Dr. Aaron Carroll, one of the leaders of IU's COVID-19 Medical Response Team, hosts weekly "Ask Aaron" webinars that are an opportunity for faculty, staff and students to have their questions answered. The next webinars for all campuses are March 24 and 31. Additional webinars are planned throughout the semester. Those unable to tune in live can watch the recordings online.
For information about the COVID-19 vaccine, and who can receive it and when, visit IU's COVID-19 vaccine website.